Decided to move the most up to date stuff to the front so you guys can have instant gratification.
Video link:
[ame="https://www.youtube.com/watch?v=T5TlX4h4p5o"]2JZ FRS - Start Up +mod list - YouTube[/ame]
https://www.facebook.com/trustautomo...type=2&theater
Mod list - Updated 18 Feb 15
2JZ-GTE / V160 Swap - 2JZ FRS
All custom fabrication, wiring and tuning done by Trust-Automotive in Chesapeake, VA
Engine - Built by Magnum Machine in Chesapeake, VA
GSC S2 Cams
GSC Beehive Springs/Ti Retainers
GSC Valves (OEM size)
GSC Valve Stem Seals
Bowl work
ARP L19 Studs
CP 10:1 Pistons .020" over w/ upgraded pins
Carrillo Rods
ACL Race Bearings
ProGram Billet Mains
PHR Modified Timing Gear
PHR Modified Oil Pump
PHR Billet Aluminum Idler Pulley
MVP Billet Tensioner Bracket
Gates Timing Belt
ATI Harmonic Damper
Titan Cam Gears (Black)
PHR Billet Aluminum Pulley Set (Black)
PHR Oil Filter Union (possible change depending on temps)
Custom Catch Can Setup
Turbo & Intercooler
Precision Turbo 6466, SP Cover, divided 1.0 A/R - Black ceramic turbine housing/Polished compressor housing
PHR S45 Manifold, black ceramic coated, dual wastegate
Tial MVR Wastegates
Tial Q BOV
Custom Intercooler setup
Custom 3'' Exhaust setup, single exit
PHR Turbo feed line
PHR Turbo drain line
Fuel System
PHR -8 AN Fuel Rail - Black
Injector Dynamics 2000cc injectors
E85 compatible lines, fittings, sensor, filters
FullBlown Motorsports E85 drop-in fuel pump - Walbro 400
Cooling System
Custom Griffin radiator setup
Dual 11in Electric fan setup w/ shroud
Custom overflow (In Progress)
Custom lines (In Progress)
OEM A/C retained (In Progress)
Drivetrain
Clutchmasters Induction Performance Spec FX850 Clutch
IS300 M85 Differential - 3.73 FD
Driveshaft Shop custom driveshaft
OEM FT86 Axles (will be upgraded after break in)
Custom Trans mount
Transmission Tunnel plate steel reinforced
PHR Billet Shifter Bushings
Custom SS braided clutch line
Engine Management & Wiring
ProEFI 128 w/ harness
ProEFI sensors (AFR, MAP, AIT, Fuel Pressure, Boost, etc)
CAN Color Display Logger
CAN Cable
ChaseBays custom dual-ECU wiring harness
EcuTek
Wheels, Tires & Suspension
Enkei RPF1 - 17x9 +45, 5x100
Tires TBD - 275/40R17 rear, 245/45R17 fronts
Alignment specs TBD
KW V3 Coilovers
SPL Rear LCA's
RaceSeng CasCam Plates
RaceSeng Rear Bump Stops
Interior
OEM GT86 Black interior panels
RaceSeng Slammer Knob
Exterior
Valenti Smoke Tail Lights
Valenti Fourth Brake Light
Blacked Out Headlight Interior Housings
Helix Side Markers
DriftArmor Crash Bar
Beatsonic Shark Fin Antenna
Parts Unused Currently:
PHR Oil Filter Relocation Kit
Current state
Transmission mounted
Radiator Mounted
A/C Condenser mounted
Heater core modified/lines routed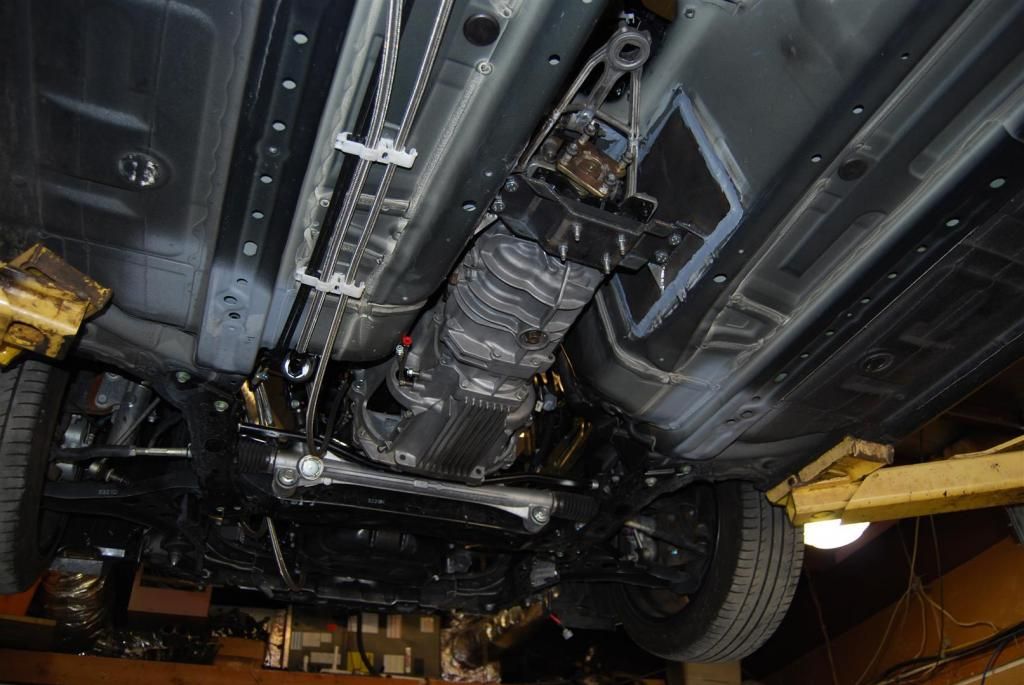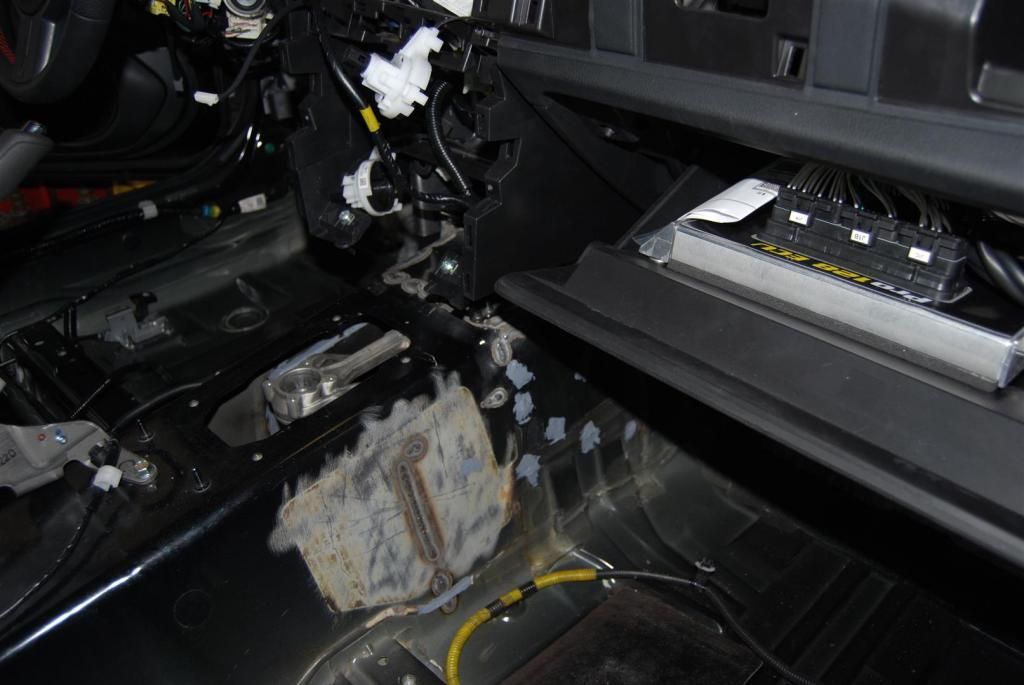 The Following was my first post
Hi. Not new to the forum, but lurked for a while. Was originally in the market for a Supra but the wife liked the FRS better ***I know***. Anyways, I bought the FRS back in April 2013 and slowly learned as much as I could before purchasing anything. Haven't told many people, but, I decided to do a 2JZ swap.
There's a LOT left in this build, hell the FA20 is still in the car, but it's moving faster now. I purchased my 2JZ/V160 setup almost a month ago and I've been tearing it down to put goodies on it.
First brought it home
First time washed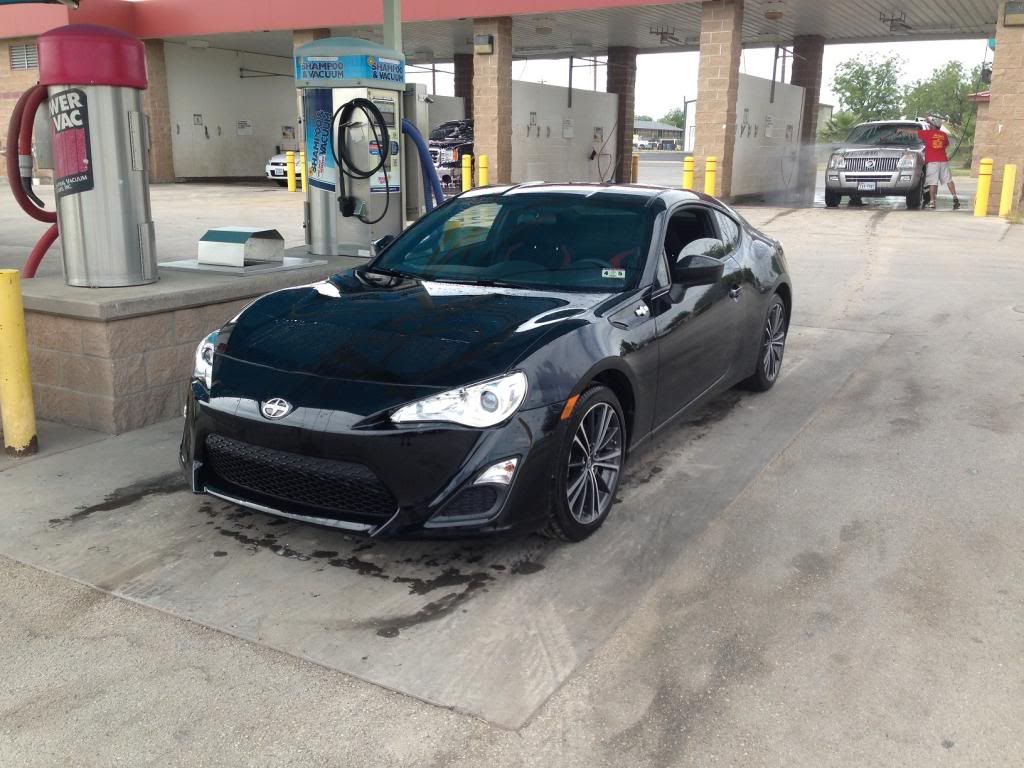 Detailed and OptiCoat by Garry Dean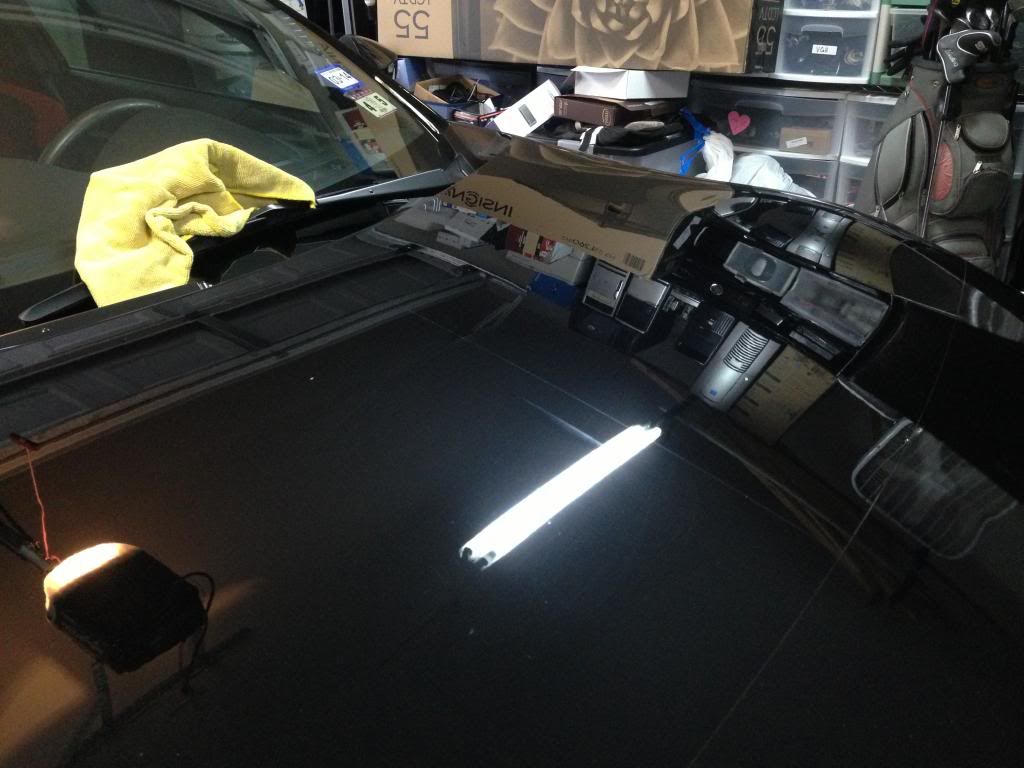 Another shot (blacked out headlight housings were done a few days before)
Side shot after detail/OC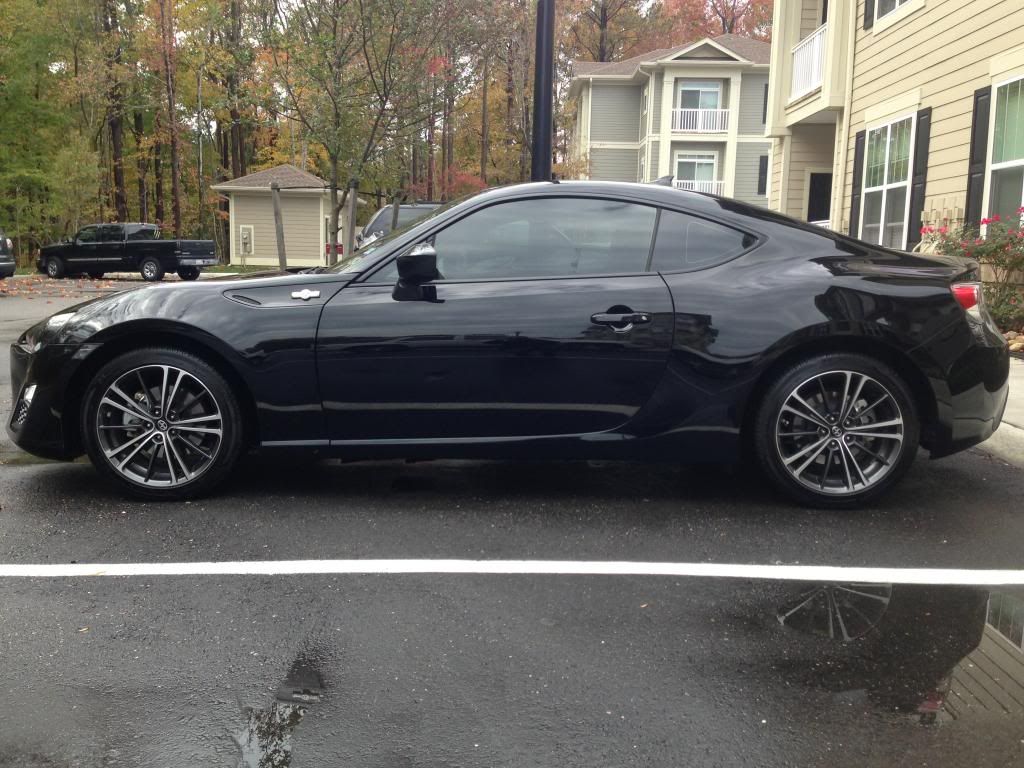 Ok, it's a new car, not much to look at, but I wanted to preserve the paint as best as I could. Moving along...
Picked up some KW v3's, Raceseng CasCam plates, Raceseng shock tops, B2 20mm(f)/25mm(r) spacers and SPL LCA's, no pics of LCA's/spacers, but they're pretty billet.
Friend Ross at Trust Automotive installed my suspension. Props!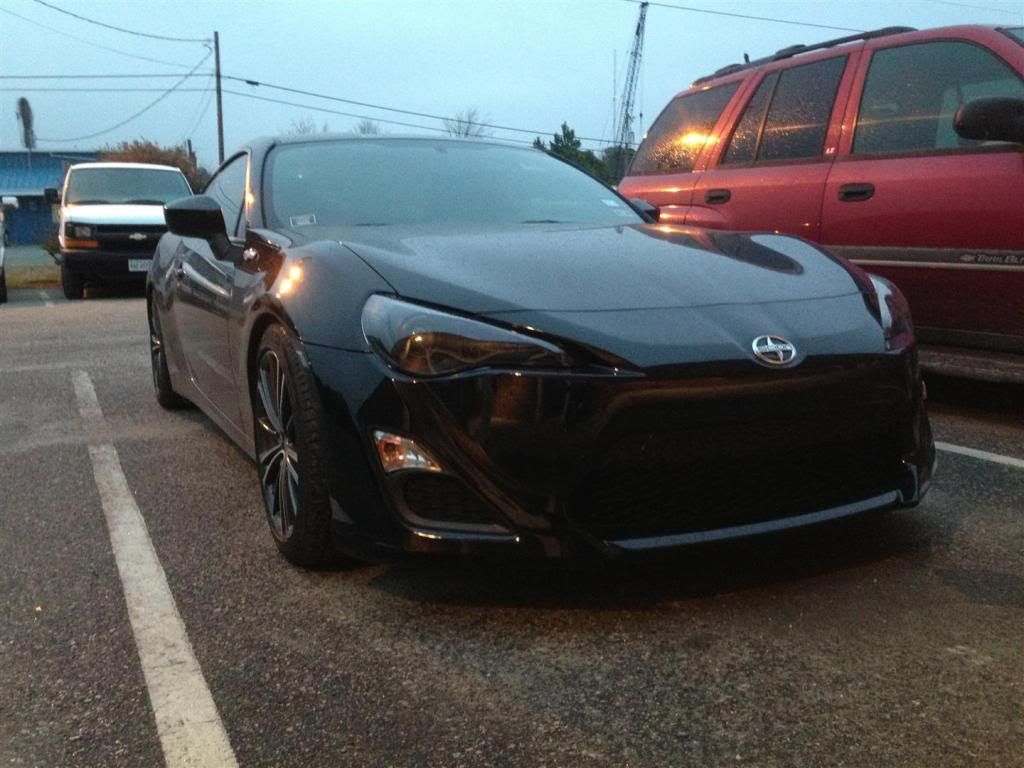 Also bought some interior pieces. All black from the EU GT86 spec, as well as Raceseng slammer knob and reverse lockout.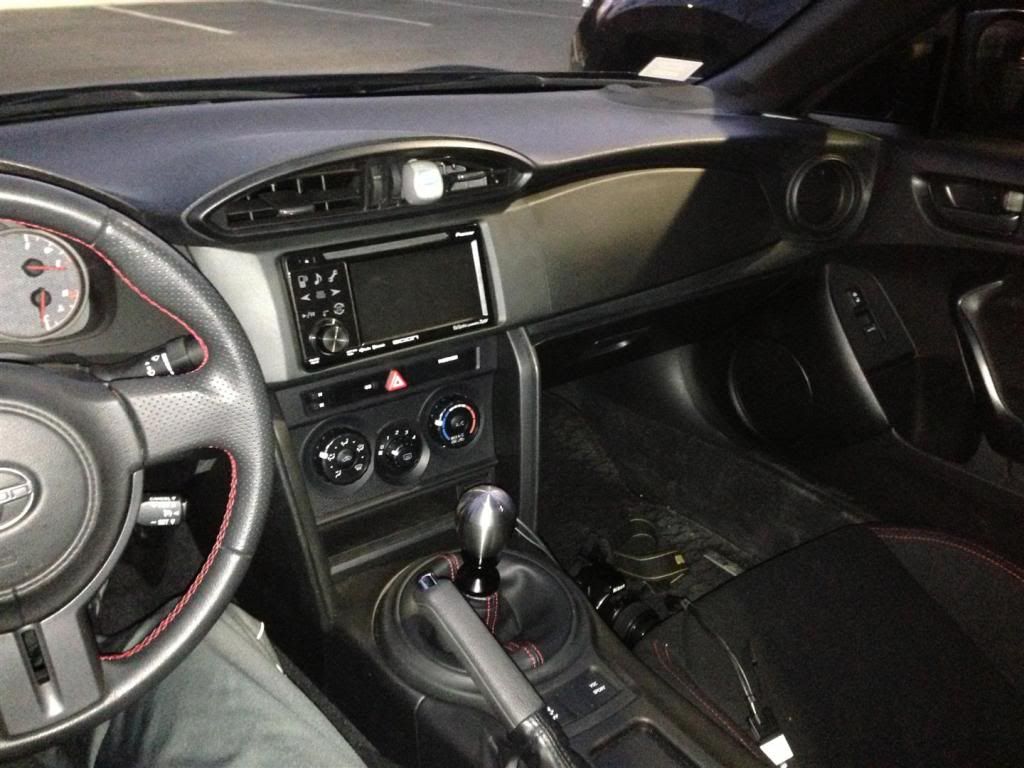 I think that does it for looks for now. Suspension handles very well, but not extremely noticeable compared to stock. Stock works great in this car!
So, then I bought my 2JZ/V160. Buddy Ryan from Mike Balf racing helped source and even helped me pick up the motor! Four hour drive!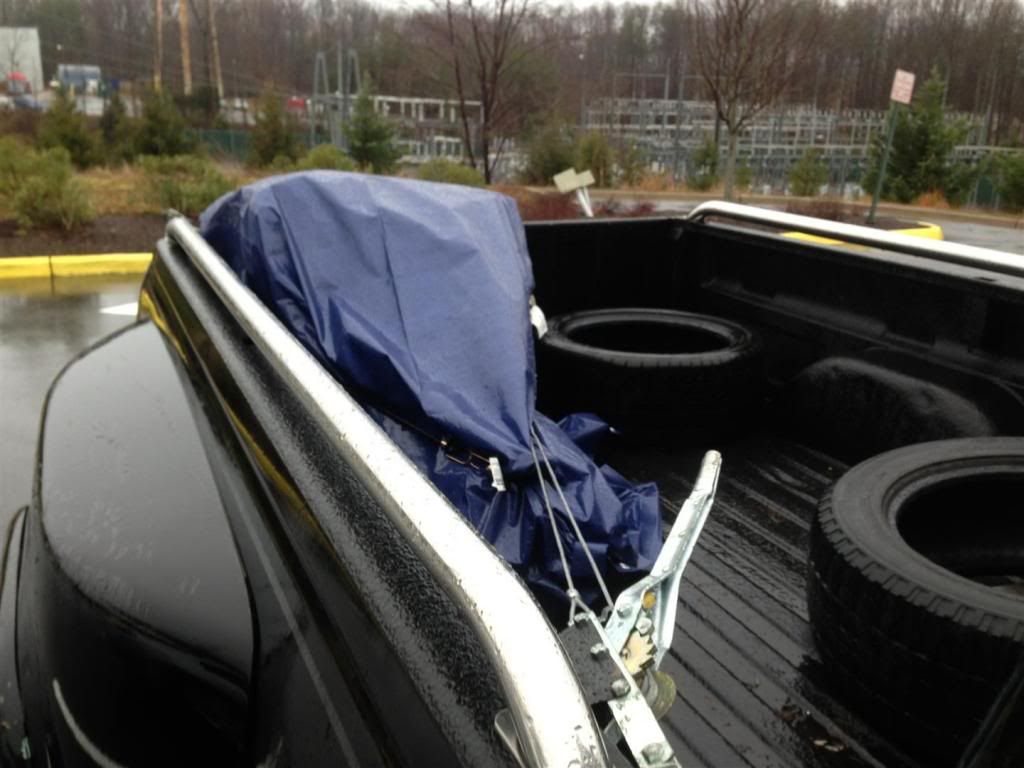 At this point, I was taking the manifolds off just to clean the head better. I took off the exhaust manifold to see the valves:
I wanted to just clean/replace the seals, but ultimately I decided to do some more.
Who knows what else will change in this setup, but it's happening and all I can do is move forward now! Thanks!