Happy New Year! We've been holding off on starting this thread for far too long and I'm finally forcing myself to put the time towards starting this thread that it deserves.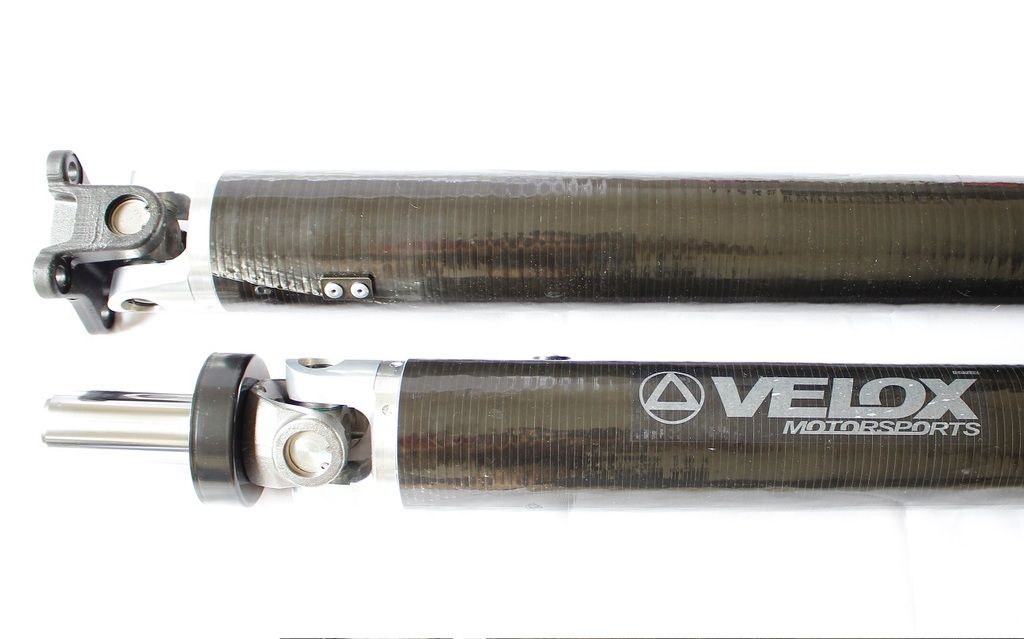 Around April/May last year we started testing a carbon driveshaft we heard about from a friend. It touted some pretty cool features that we thought would warrant trying it out and potentially offering for the community. After 50 or so dyno pulls (at 350-400whp), 6k miles, and a dozen or so passes down the ½ mile event, we feel it's time to start a thread and show what it has to offer.
First, we'll start with the testing the manufacturer does:
-It is rated for 5000 n-m of torque (a little over 3600 ft-lbs)
-It has been fatigue tested at 2000n-m (fully reversed, so +2000, -2000) per cycle, for 100,000 cycles
-It is balance tested between 8,000 to 10,000 RPM
-Similar BMW models have passed over 10,000 RPM @ over 200 MPH without vibration failures
Carbon Tube Construction:
-Strictly kept 76% carbon to 24% epoxy ratio, ensuring high strength and low weight
-Dual filament windings based on Formula One class manufacturing technology
-Raw carbon fiber material is from Toray in Japan, who is the same carbon supplier as Nissan's GT-R carbon driveshaft unit
-Military Grade T700 24k Carbon Fiber, which is used on missile bodies and high pressure fuel tanks
-The tubes are cured in an autoclave mold to closely control temperature and pressure bonding, improving performance without increasing weight.
-Weave pattern is designed for high torque loads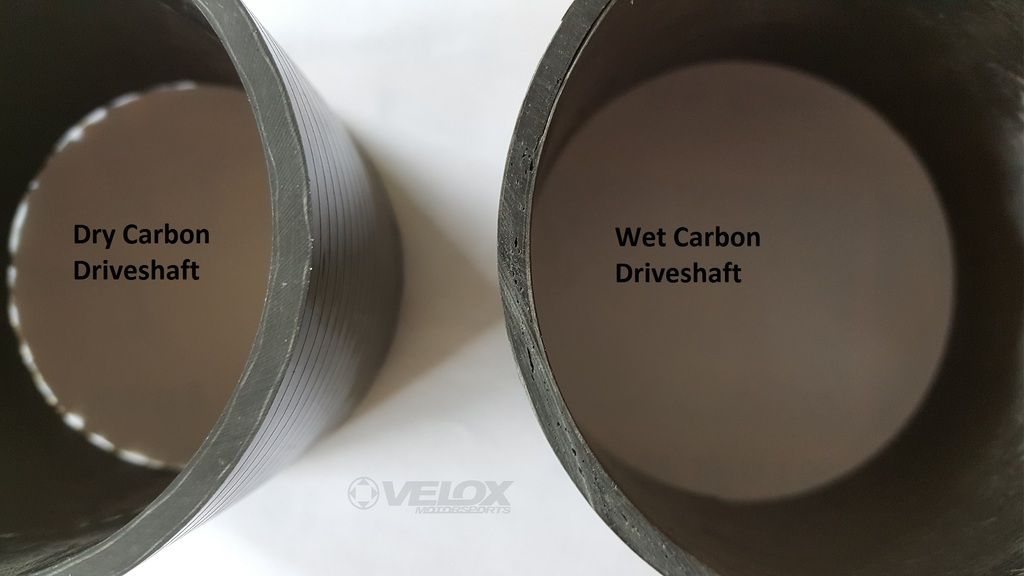 Other Neat Features:
-Weight savings of approximately 55%
-With a failure rating of 5000n-m, this will pass SFI certification if that becomes what multiple people are interested in. We will go through these motions if enough people ask, but it isn't cheap to do so unless there is a demand, we aren't going to do it.
-The ends are 7075-T6 cold forged, then heat treated, and have an anti-oxidation treatment
-High quality joints are used featuring low stiction
Carbon to Aluminum? How does that work and is that even safe?
-The manufacturer will not divulge in entirety how they bond aluminum to carbon, as each company has their own "proprietary" means of doing so. Without getting into too much technical jargon, it's basically a very strong glue with specific surface finishes on each to ensure they withstand what is deemed a reasonable service life. 100,000 cyclic loads to nearly 1500 ft-lbs seems reasonable to us to consider this component to have a life cycle to that of the entire car.
Short Video we created with some of the manufacturing videos that we asked for:
[ame="https://www.youtube.com/watch?v=ND-y2YBTNeI&t=1s"]Velox Motorsports Carbon driveshaft - YouTube[/ame]
Below are some pictures of the products, let us know if you have any questions, comments, concerns and we'll do our best to address each .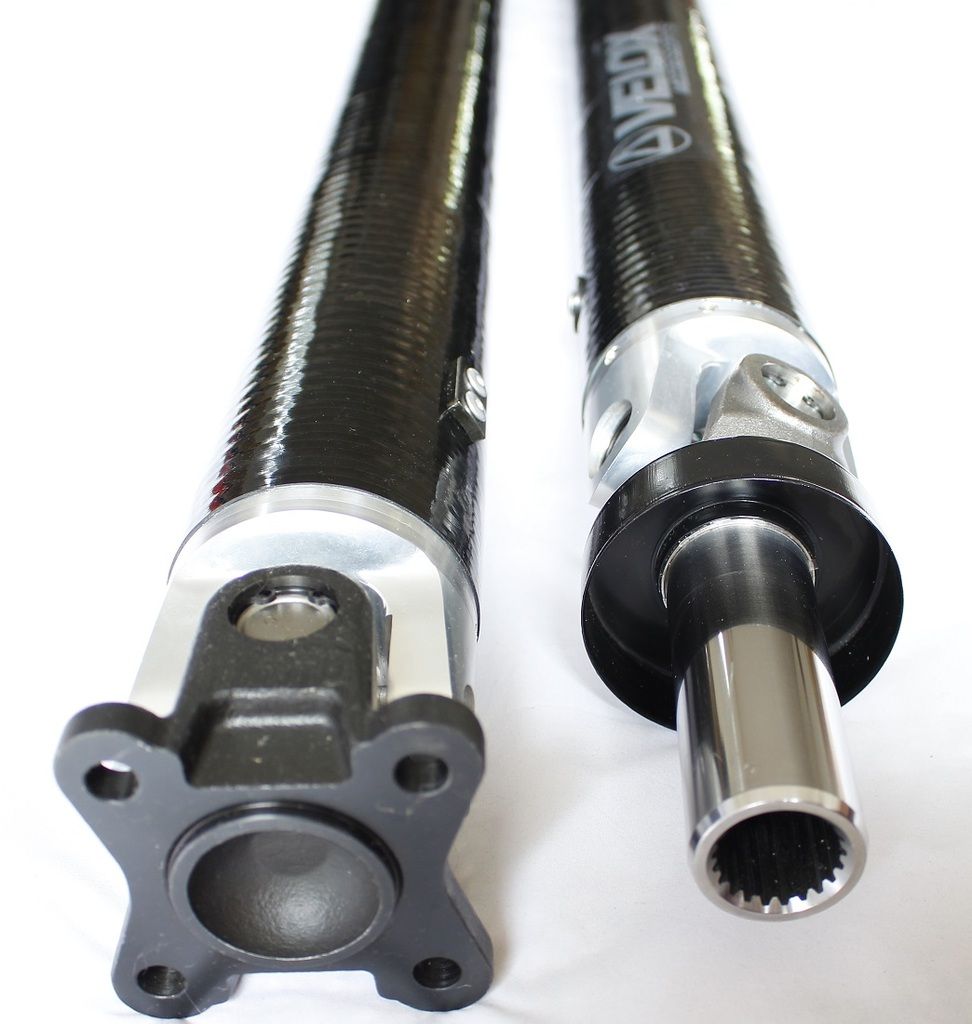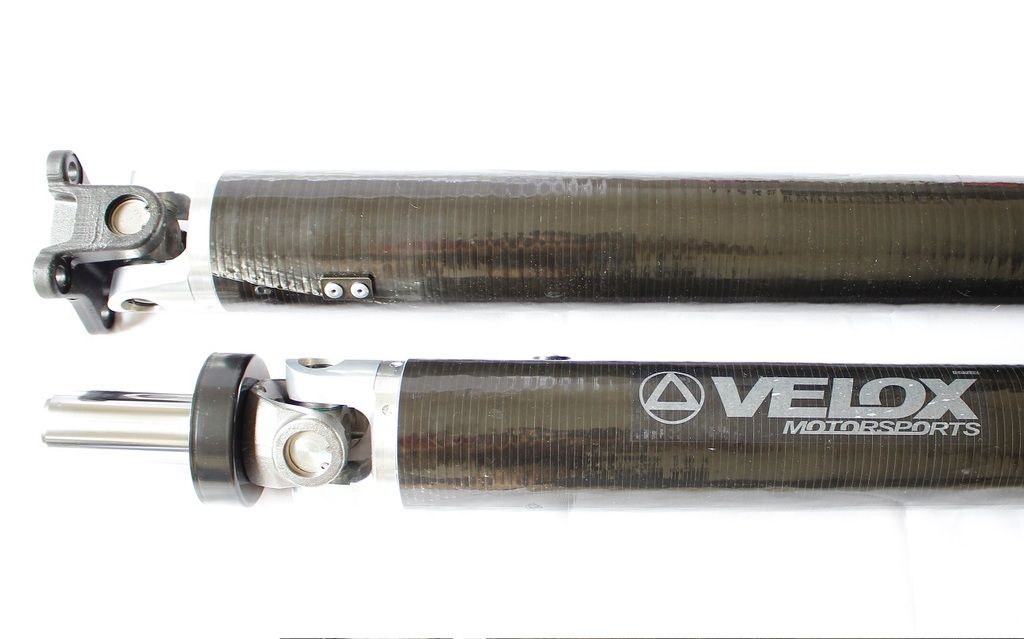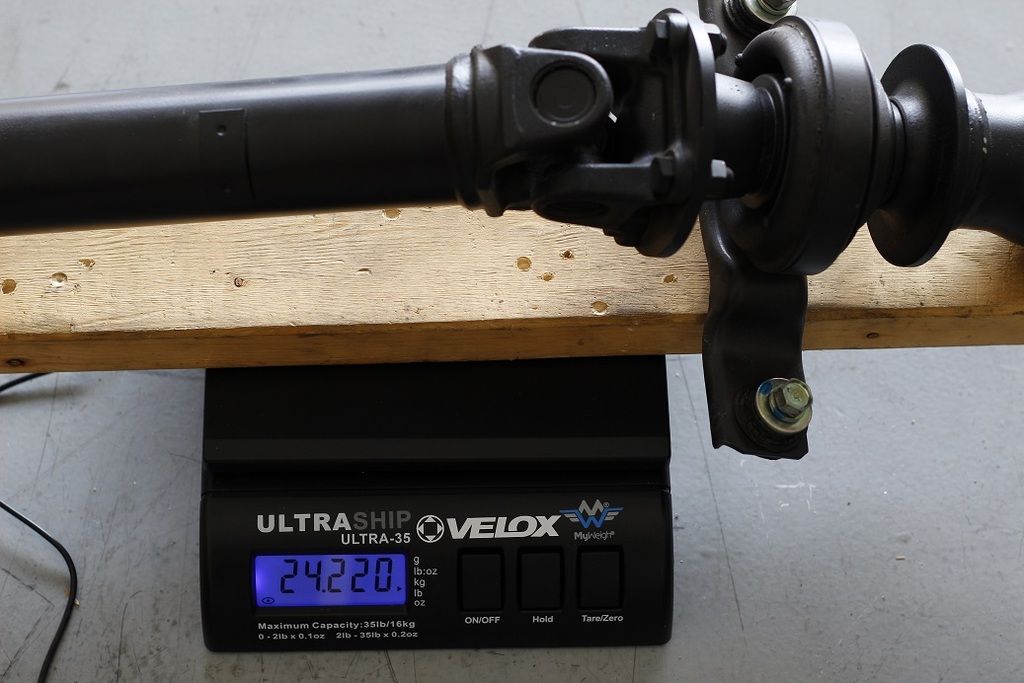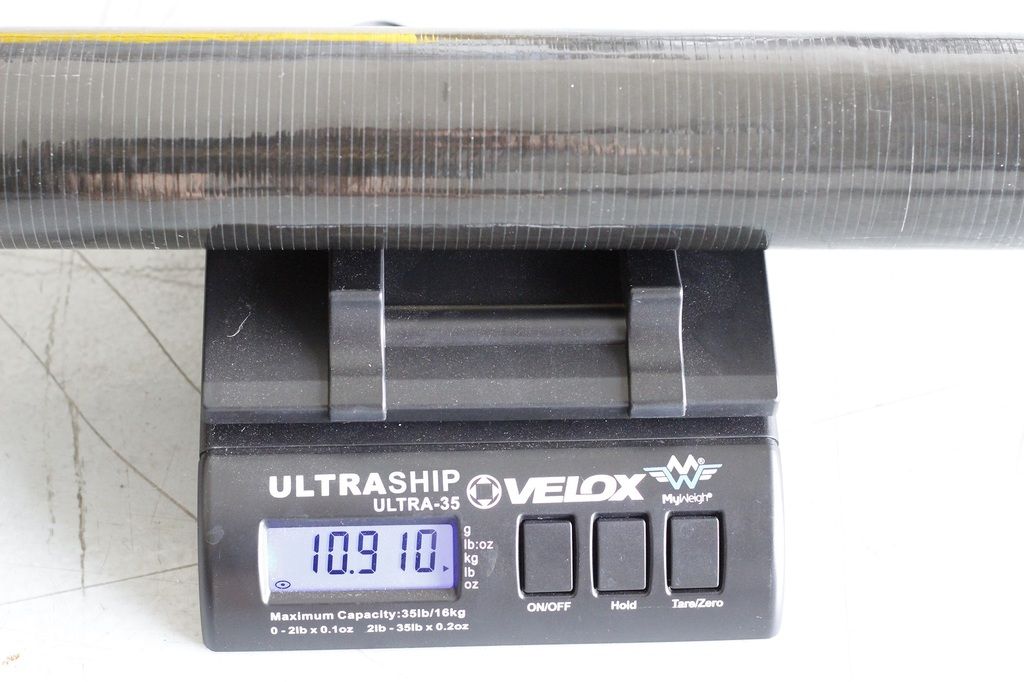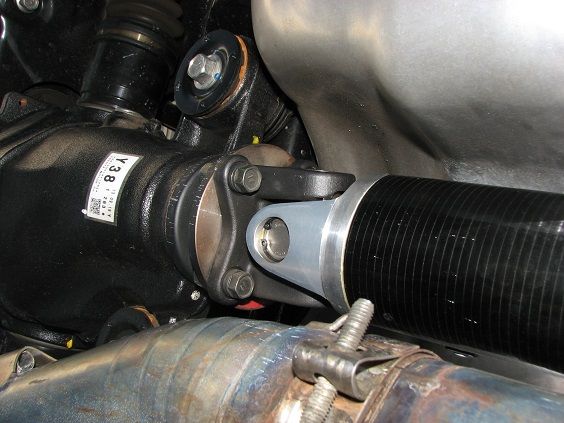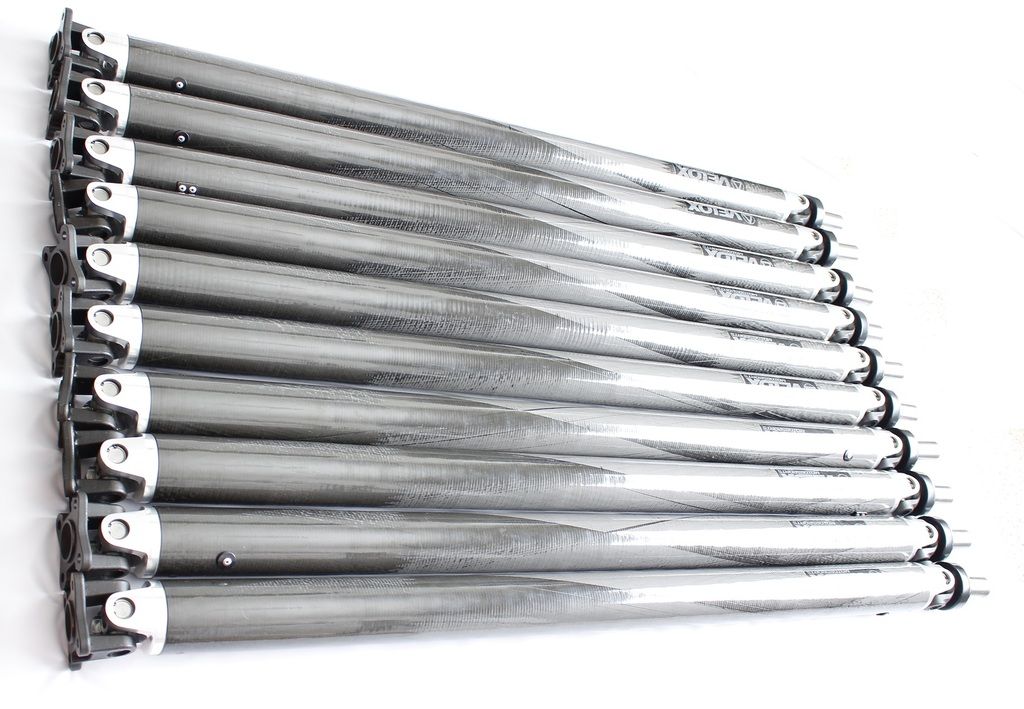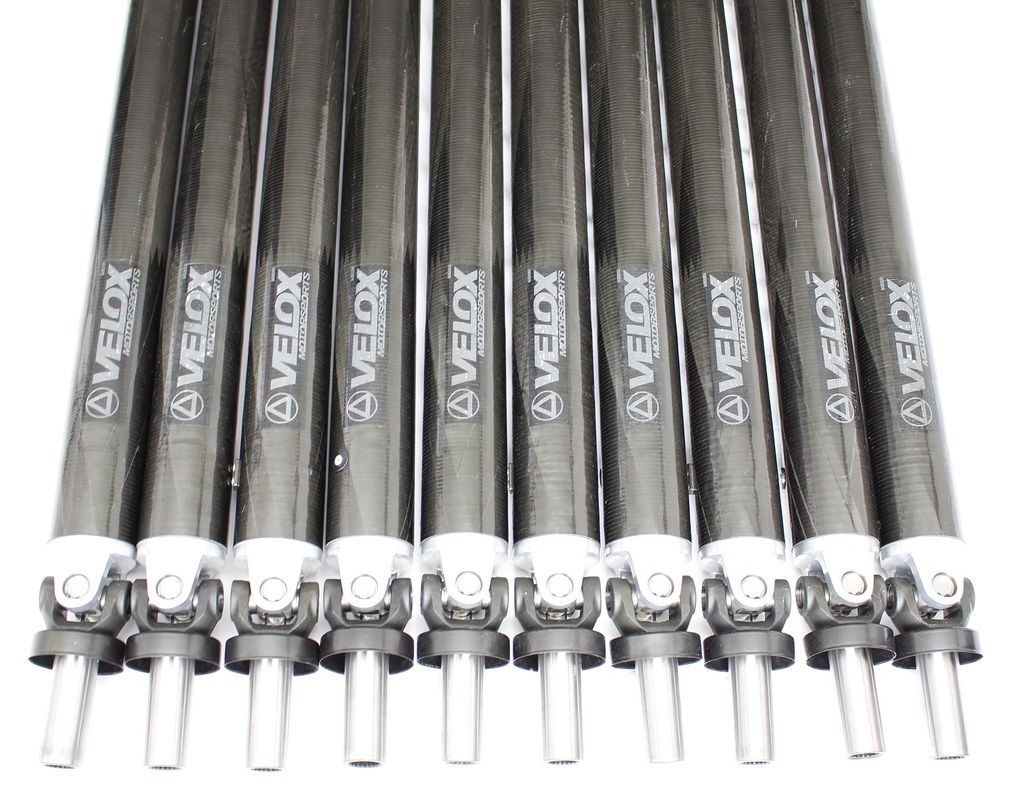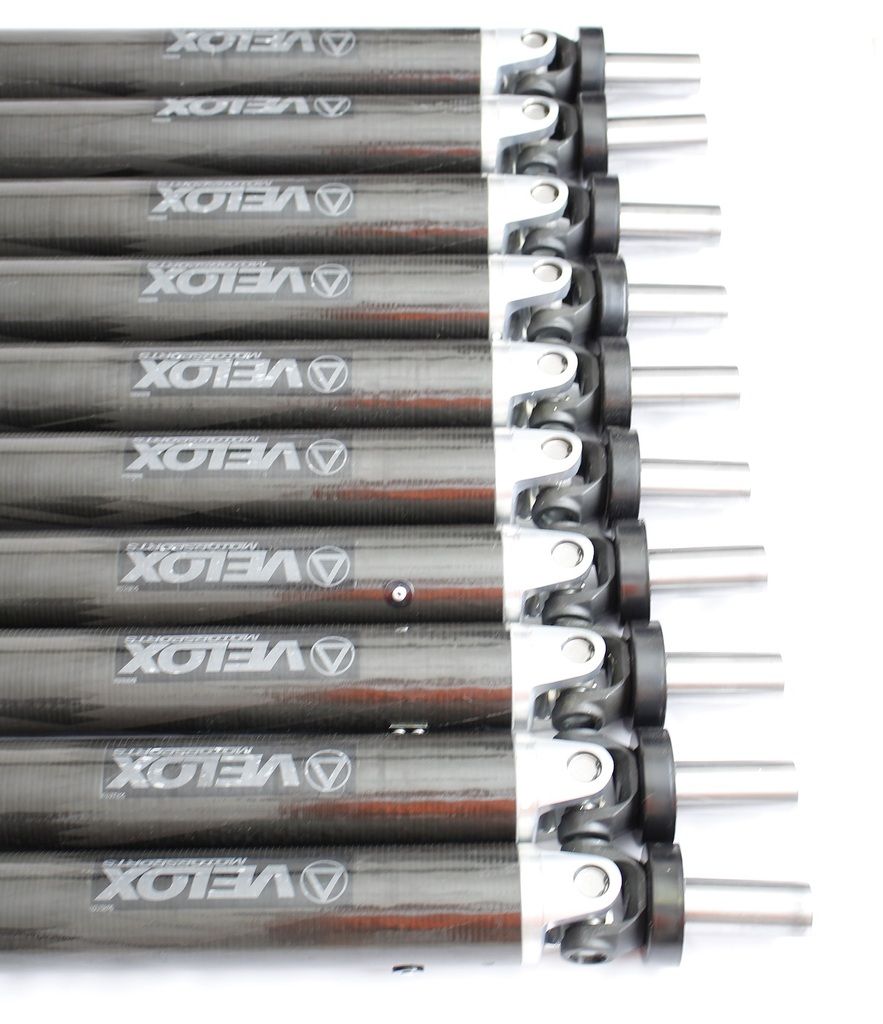 @
Drakiv
has tested the driveshaft, as have a few others. Hoping they will chime in as well
.
Thanks for your time,
Eric