This covers the replacement of the wheel studs and assumes you have access to a press. You can hammer out the old studs on the car and install using a lugnut and washers, but I have access to a press and wanted to document the "preferred" way of doing so.
Currently this covers the front studs, I'm waiting on the studs for the rear to be delivered.
Required parts:
-New Studs, either ARP or OEM: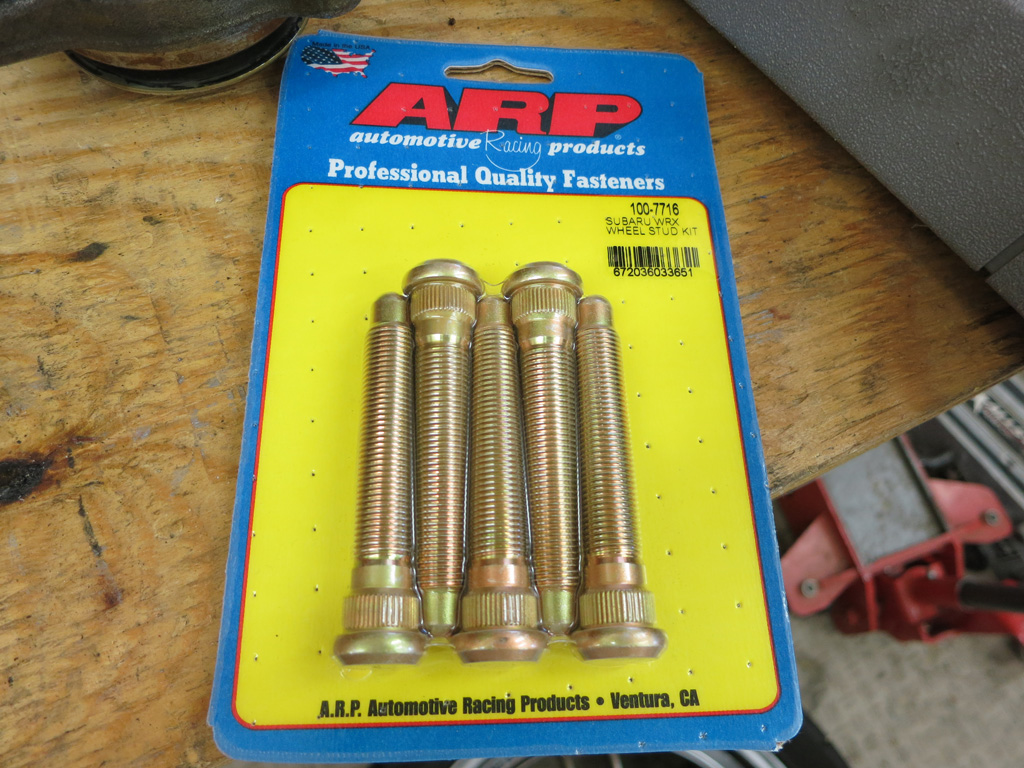 -Comparison of OEM vs ARP: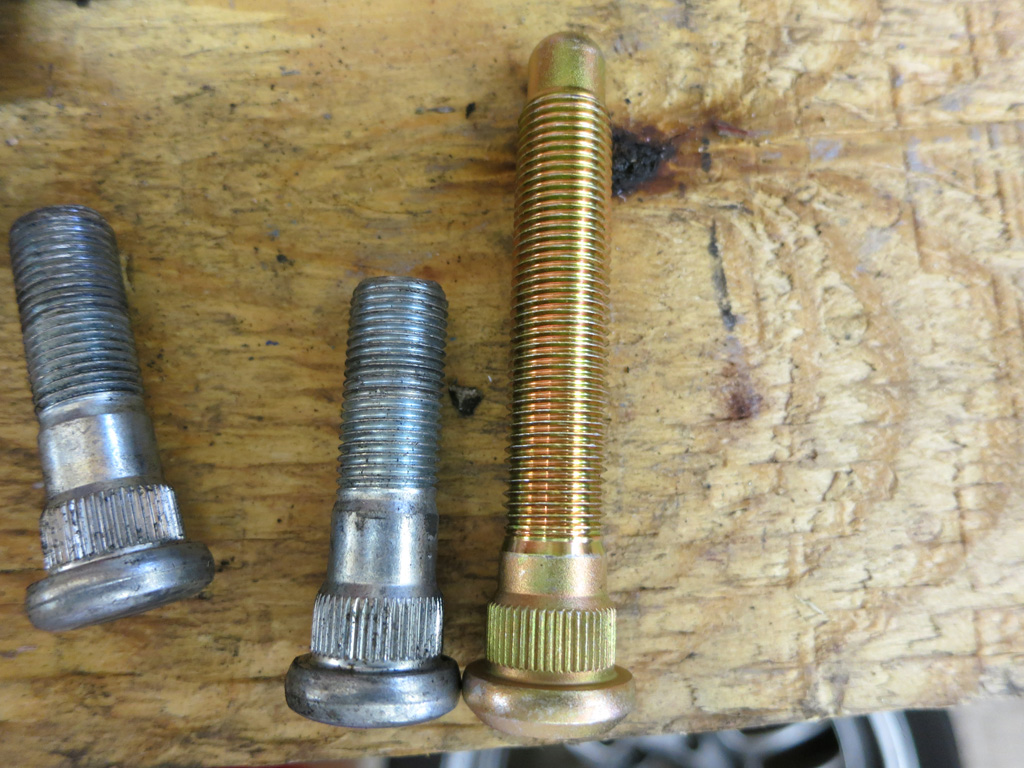 1. Remove brakes: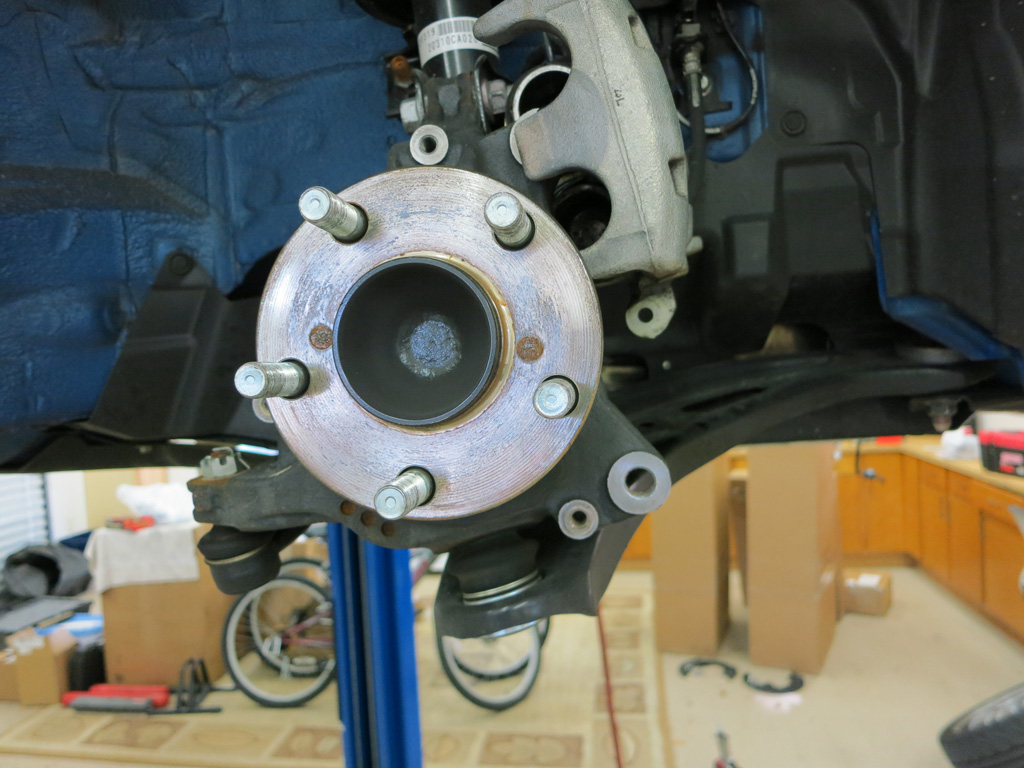 2. Remove these 4 bolts (not the lower bolt joint bolt, but the four that hold the hub/bearing to the knuckle):
3. Remove ABS speed sensor: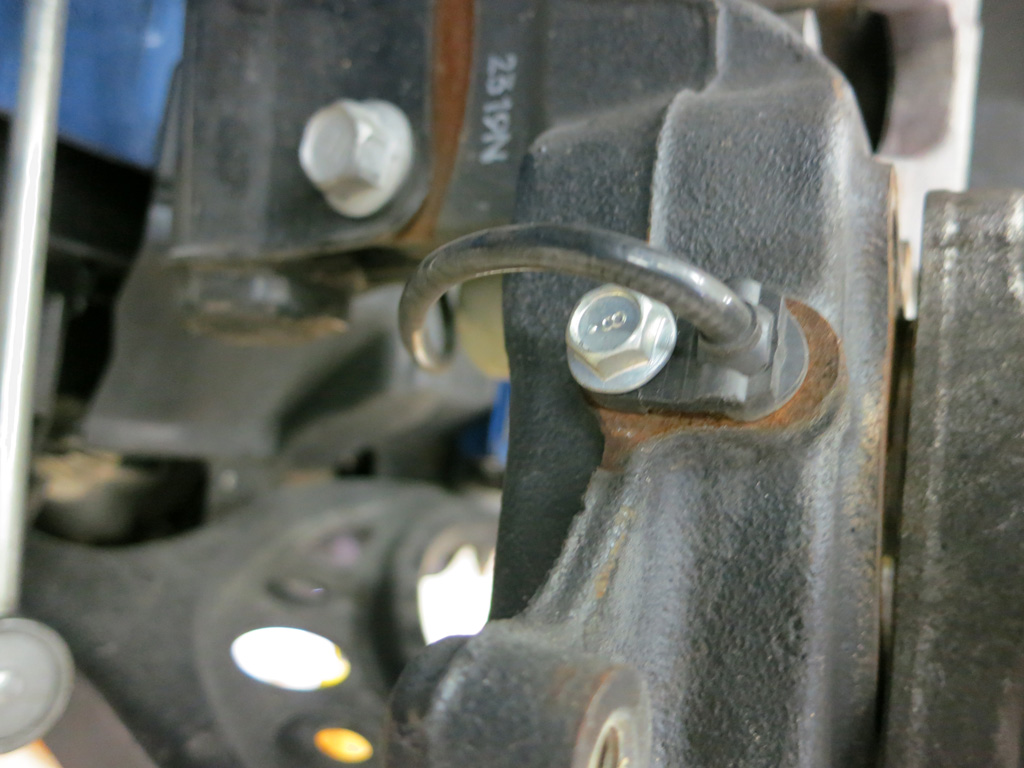 4. Use base surface mounting area to support it on press blocks: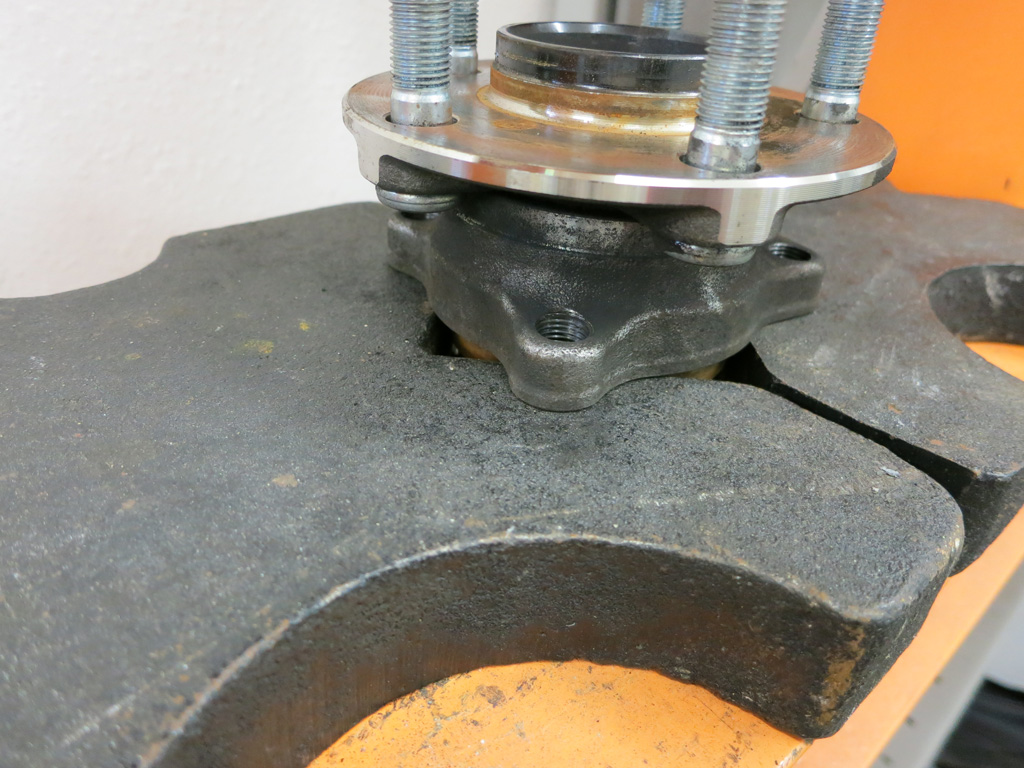 5. Use the special tool.. or sockets to support hub from moving/tilting:
6. Press out each stud, repeat for the next 4.
7. Clean surface a bit: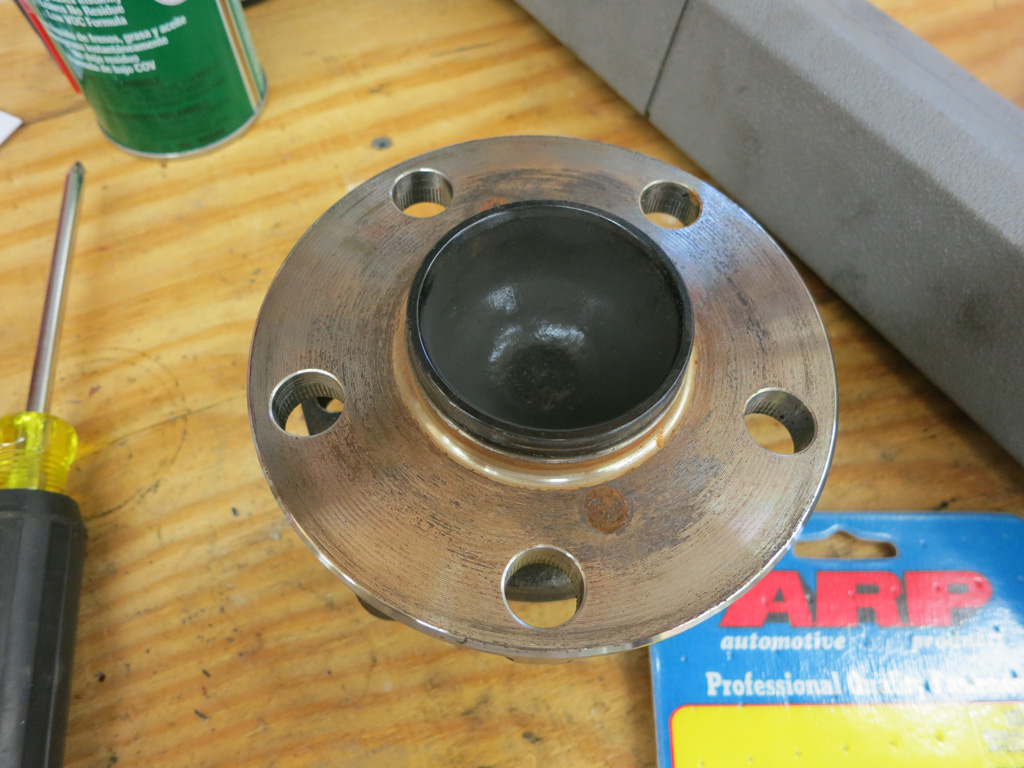 8. Put back in press as follows: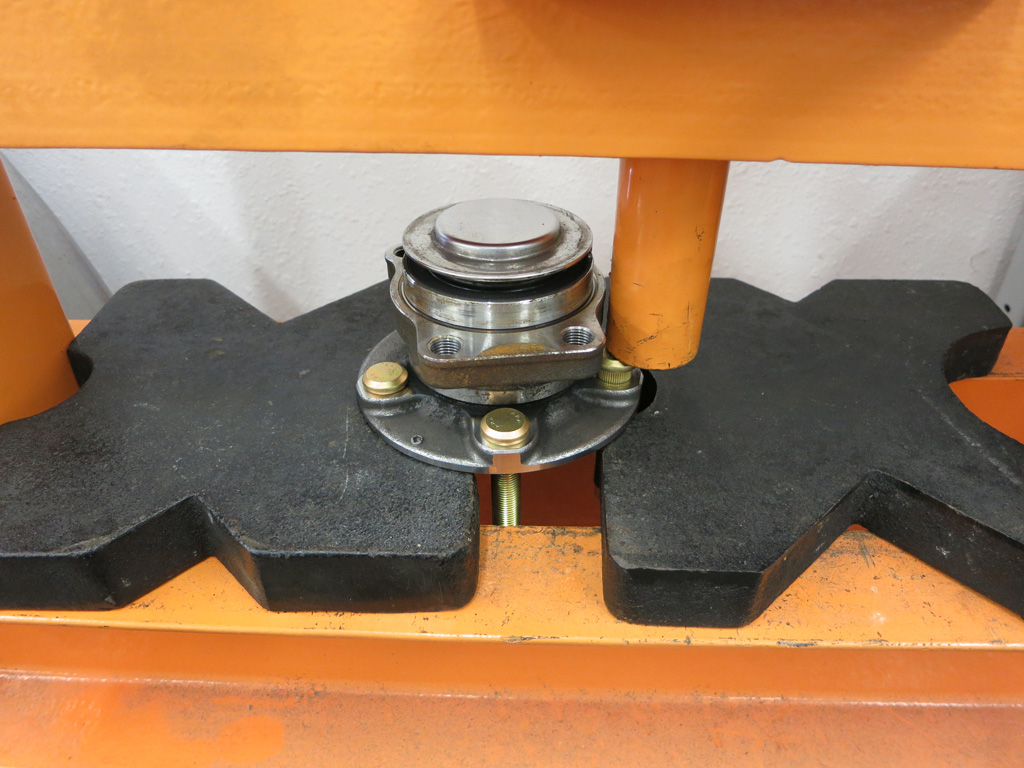 9. Press new studs in: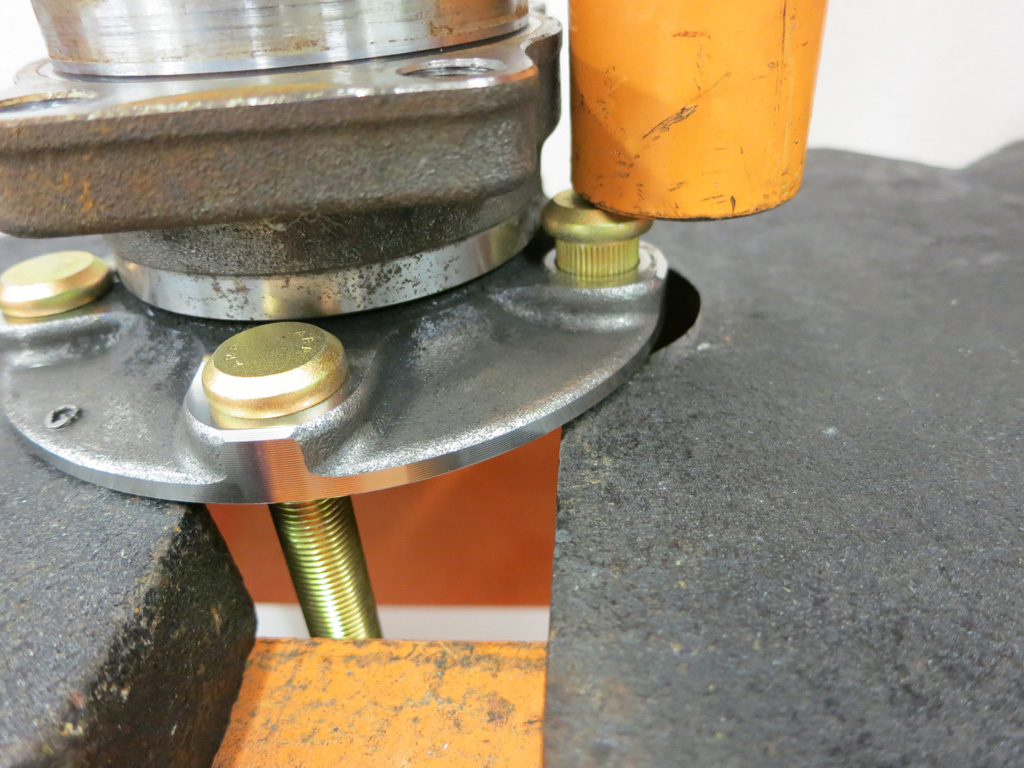 10. Reinstall hub, torque 4 hub/bearing carrier bolts to
48ft-lbs
.
11. Reinstall speed sensor, torque speed sensor bolt to
5.5ft-lbs
.
12. Reinstall brakes. Caliper bracket to knuckle bolts get torqued to
59ft-lbs
.
Also tested the socket installation method instead of the press, but I messed it up. Easy to use a press. If you hammer them out and use washers it works, but I suggest the proper way
Example of messed up stud due to socket (too lazy to find large washers, washers should NOT do this):