I'll chime in with my dyno results from last year on my 2017 BRZ.
- JDL 4-2-1 Header
- Stock front pipe and over pipe
- Invidia R400 Catback
- OEM Intake with OEM Paper Air Filter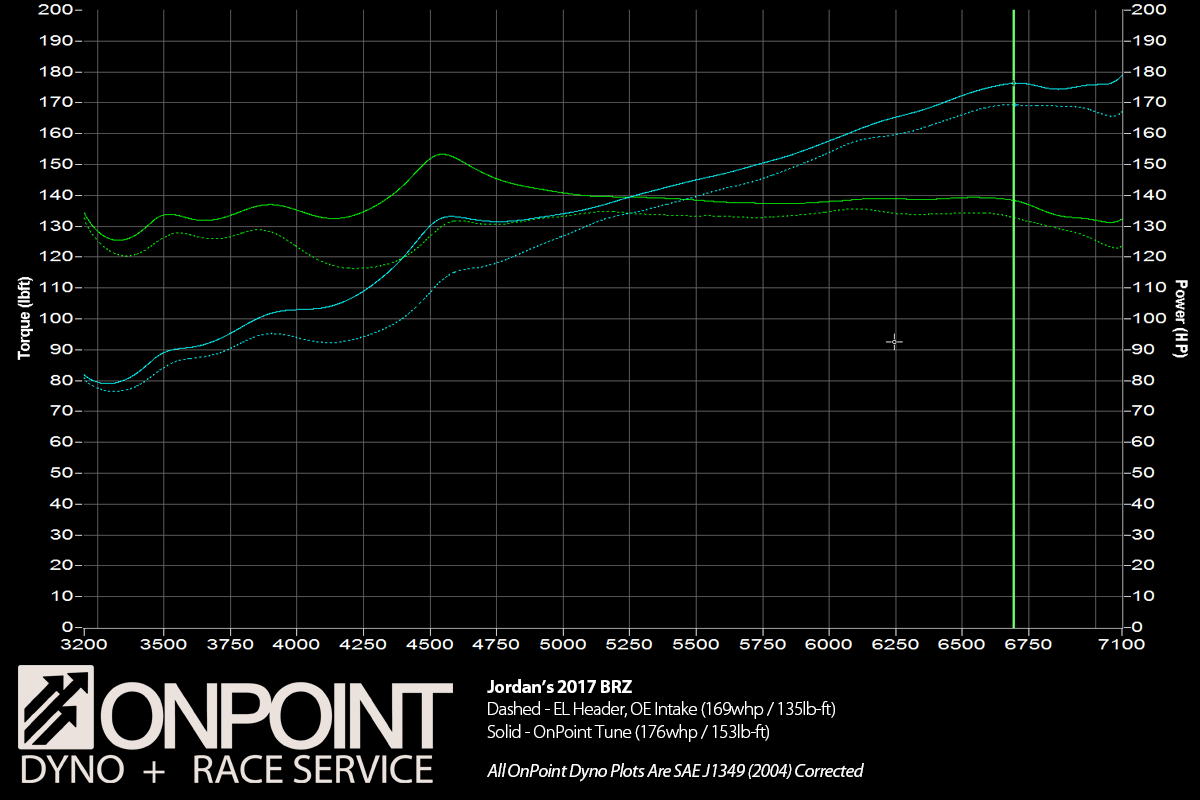 The baseline you see on the sheet is with all the mods above installed with the factory tune, so it's not a true baseline. For reference on this particular dyno, 100% stock 2013-2016 cars put down around 145-150whp on average. Sasha said my car was closer to 155-160whp stock most likely, being a post facelift car.