Ok I'm starting this thread from scratch because I've been procrastinating so much and so much has changed or has been left behind. I really don't have a plan about exactly what I want to do with my car but I hope sharing my experiences with various parts will let people make their own decisions about the things they want for their cars, and that's what forums are for right?
In case anyone is like "dafuq does C8H11NO2 mean?" -> As a BioChem student at UofT I figured that in order to not be seen as 'just some random with an obnoxious car' I should make the license plate into a joke. The chemical formula is for Dopamine which is a neurotransmitter often associated with pleasure and is a key reason why Cocaine (and others) is so addictive. Much like Cocaine I feel the BRZ is 1) Very fun in a controlled setting 2) Always putting a smile on my face 3) Costs and absolute fortune to keep my addiction going 4) was probably not the best purchasing decision... and on that note here she is!
CURRENT BUILD;
Engine/Exhaust:
-Jackson Racing C38 Supercharger with RS pulley (750cc)
-Cusco engine mounts
-CSF Rad
-JDL Oil cooler
-RacerX dual catchcan
-JDL EL Catless Header
-Perrin Over-pipe
-HKS Dual Resonated Front Pipe (Currently running OEM)
-Varex custom catback
-Ecutek Tuned by Sasha @ Onpoint Dyno
Transmission:
-Kartboy Short Shifter
-Cobb Shift Knob
-Rear Shifter Bushing
-MTEC Transmission Springs
-MTEC Clutch Springs
-Driveshaft Shop Aluminum Driveshaft
-Exedy Stage 1 Clutch
Suspension:
-KW Clubsport 3 way coilovers
-SPC Rear Lower Control Arms
-RCE Front Sway Bar
-GR WRX STI Rear Sway Bar
-Whiteline Anti Dive FLCA bushing
-Perrin PSRS (offset)
-Whiteline Rear Subframe Bushings
-Corner Balanced
Exterior:
-Winjet Dark Tinted Tail Lights (Look at sexy snow drift picture below!)
-DD Always-On DRL kit
-STI Gurney Flap
-15% Ceramic Tint All Around (Autolinks)
Wheels/Tires:
DAILY
Prodrive GC05N 18x9.5 +44 (18.9 lbs)
265/35/18 Bridgestone RE71R
Track
Enkei RS05RR 18x9.5 +43 (18.5 lbs)
265/35/18 Hankook TD
Work Kiwami CR 17x9 +44 (19.7 lbs)
255/40/17 Trofeo R
Brakes:
-AP Racing Sprint Big Brake Kit Front
-Endless ME20 (front/rear)
-Goodridge Stainless Brake Lines
Supercharger install went better than expected!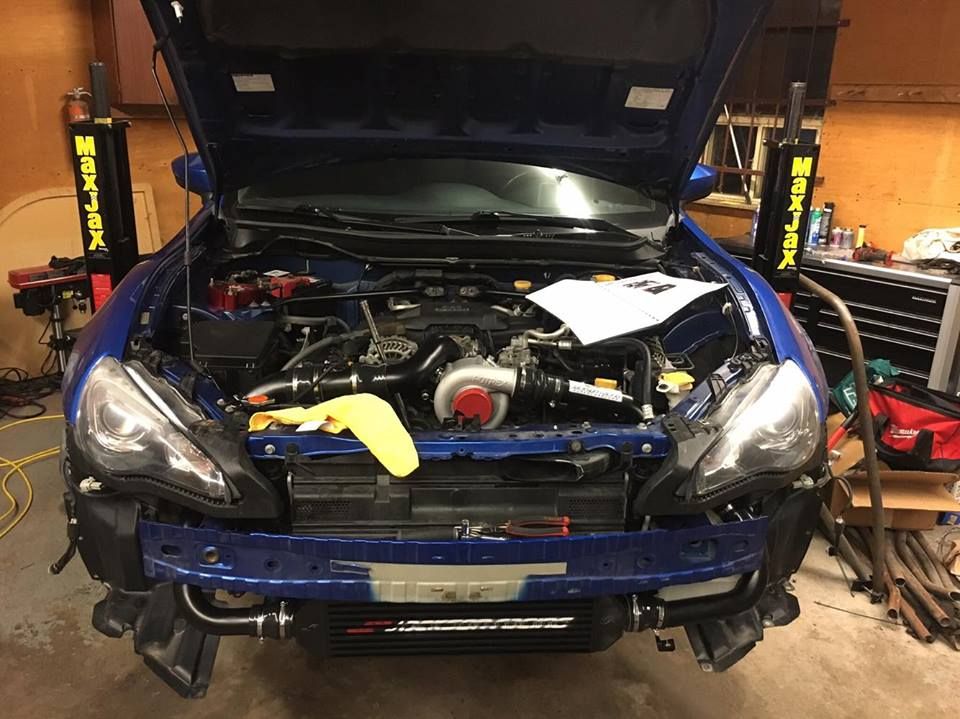 In Ontario the best fuel we can get is Petro 94 which is what the car was tuned on, the final numbers weren't crazy high but considering the car baselined at 140whp and the fact I still smile overtime I put my foot down its more than enough power for me!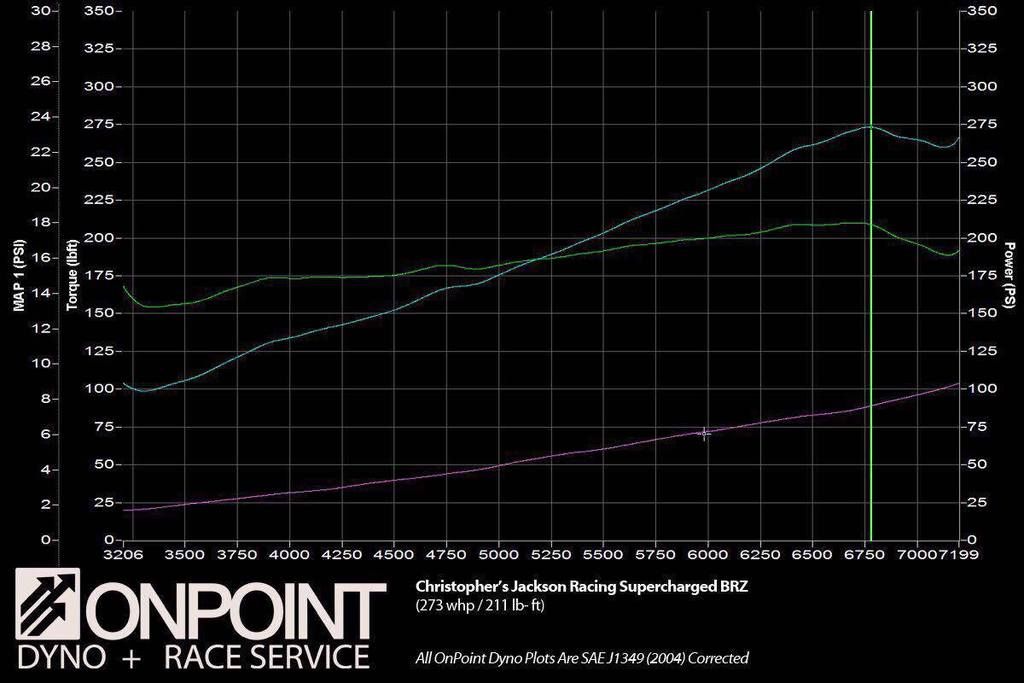 Woohoo Brakes are almost finished being coated!
Had the car corner balanced and aligned, fitment is perfect (Y)