The time has come for me to stop being lazy and finally make a build thread.
First dyno I did was at a place called Motion Labs, and they didn't know how to disconnect the front rollers on their dyno. Showed something like 144whp. Can't find that dyno sheet.
Dyno on Mustang dyno: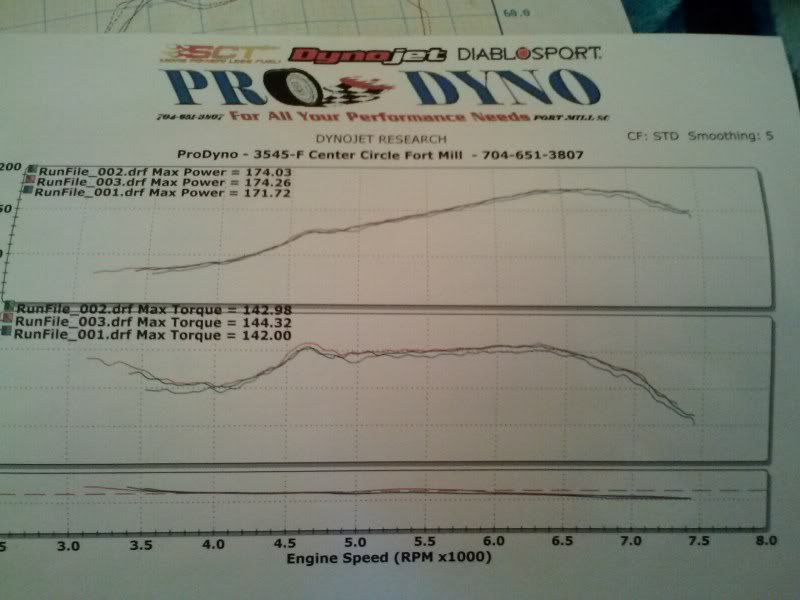 Stock dyno at shift-fast: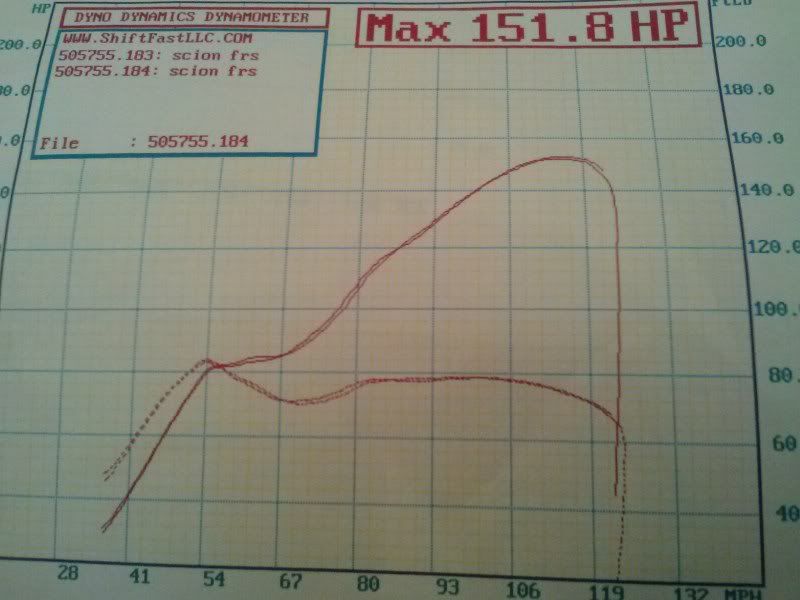 Then on 5-3 I had Borla UEL headers installed.
Love the sound of them
Then on the 10th I had the Injen intake installed.
Dyno run with the intake and headers installed: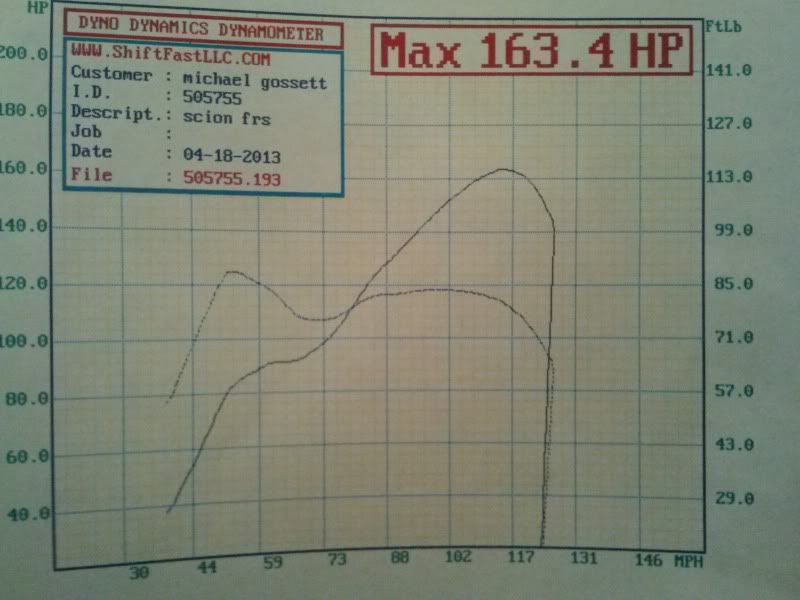 May 28th, I had my cat-back headers installed
Dyno run with all 3 installed: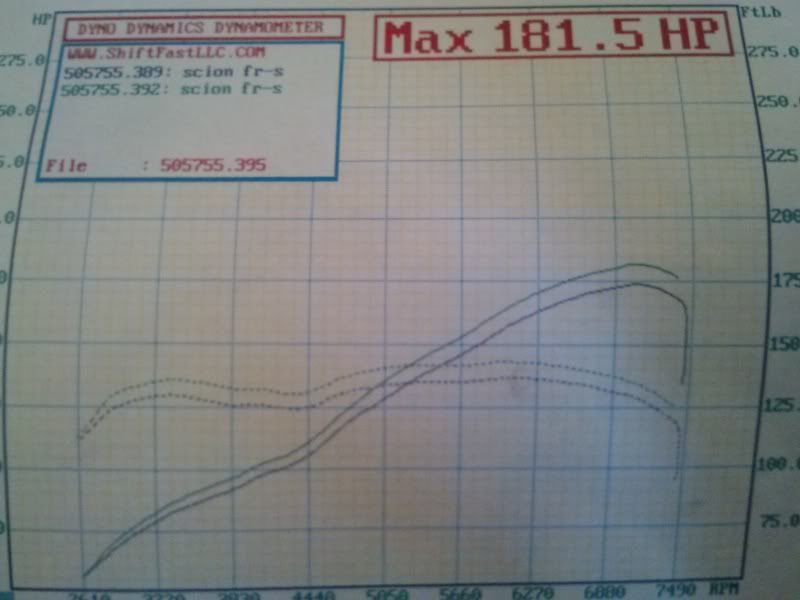 (if this one doesn't work, I won't be supprised. having issues with photobucket)
When I went up to CT, I stopped in NY, so John @
Visconti
could tune her. Did an awesome job. When I returned to charlotte, I had the overpipe and frontpipe installed, and this was my final result on the dyno-dynamics.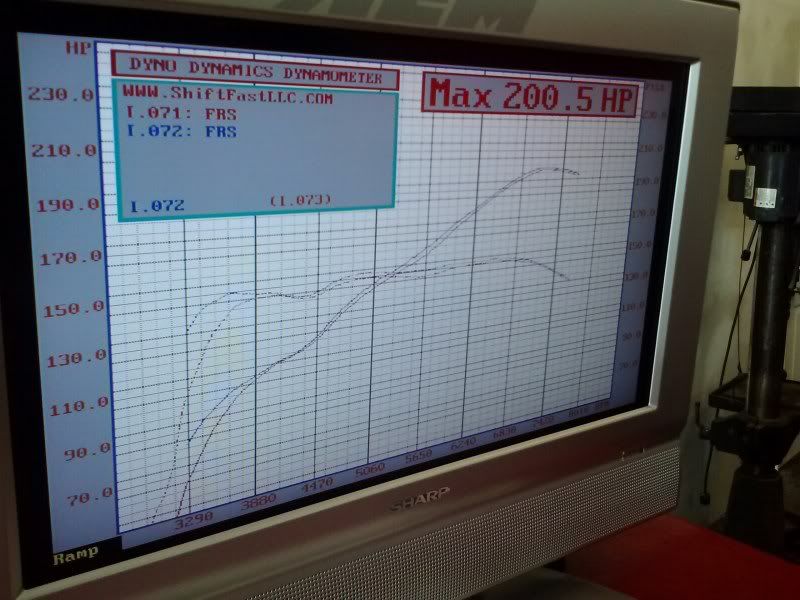 Anxiously awaiting my Innovate SC, so that I can install it, get it tuned, and see what else she can do. Updates will come as new parts are ordered/installed
edit 1: all my runs are with 93 octane. just FYI
edit 2: Received word from @
FA20Club.com
that the SC should be in the mail either Monday or Tuesday, so Wednesday or Thursday there will be a GRAND UNPACKING! then install on Friday.
edit 3: SC has arrived! just waiting on the map so we can begin the install. but to tide you over until then.....
The Box of Joy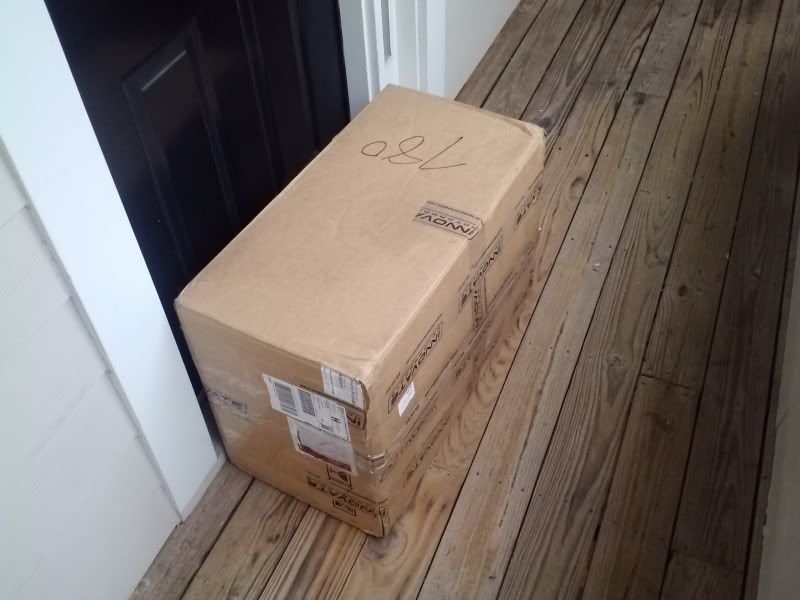 inside the box of joy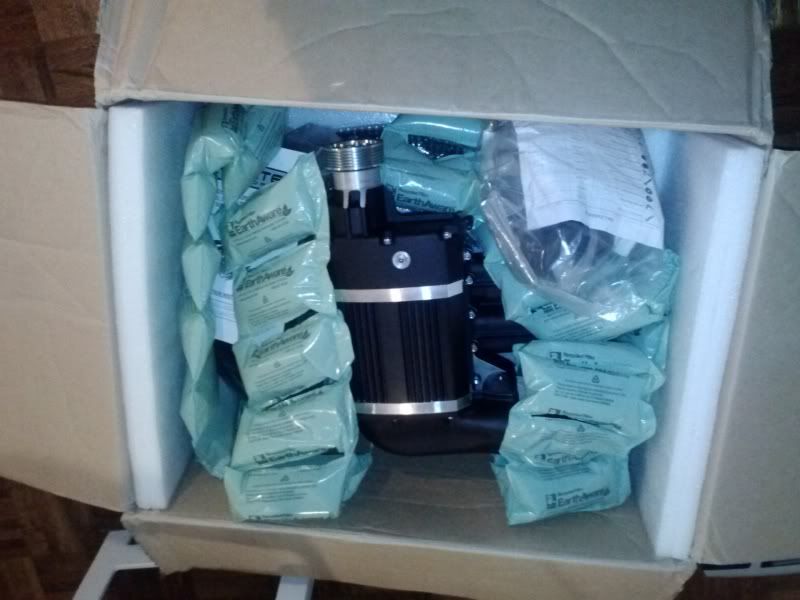 all the fiddly bits
and the Happy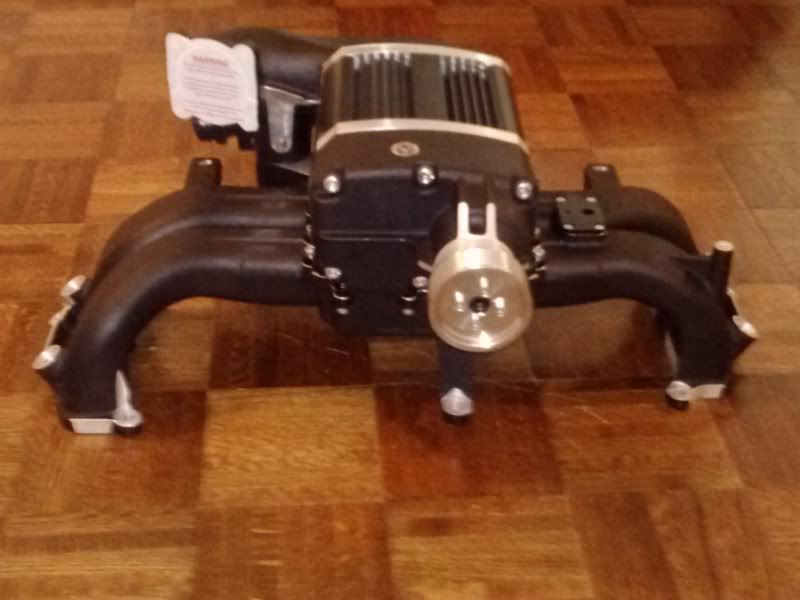 edit 4: Friend had to go pick his kids up, something happened and their plans fell through, so we're going to be doing the install tomorrow at his work. Also, received tune from @
FA20Club.com
, and I can't wait to try it out, and start logging.
edit 5: SUPERCHARGER INSTALL! Haven't taken any pics with it on, having too much fun driving it. Now it's too dark to get good pics, though.
okay, I took the cover/intake off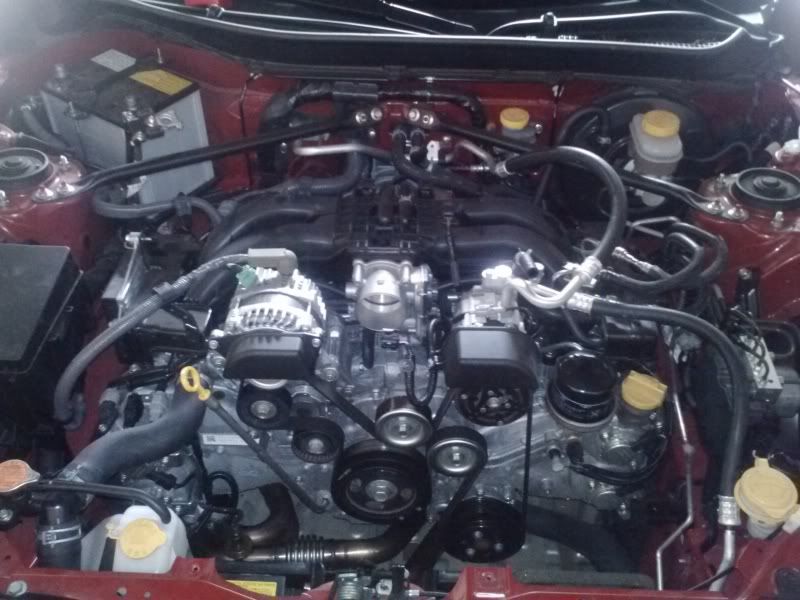 Vacuum line that gave he some serious freaking problems. had to wait for john to get there with his tools to help get it out.
Everything off, ready to start putting SC on.
John filing the corner of the alternator, because damned thing was in the way
I'll post more pics tomorrow, when I get to take em in the light. Will try to get a vid, as well.
edit 6 I think.
Pic of the blower.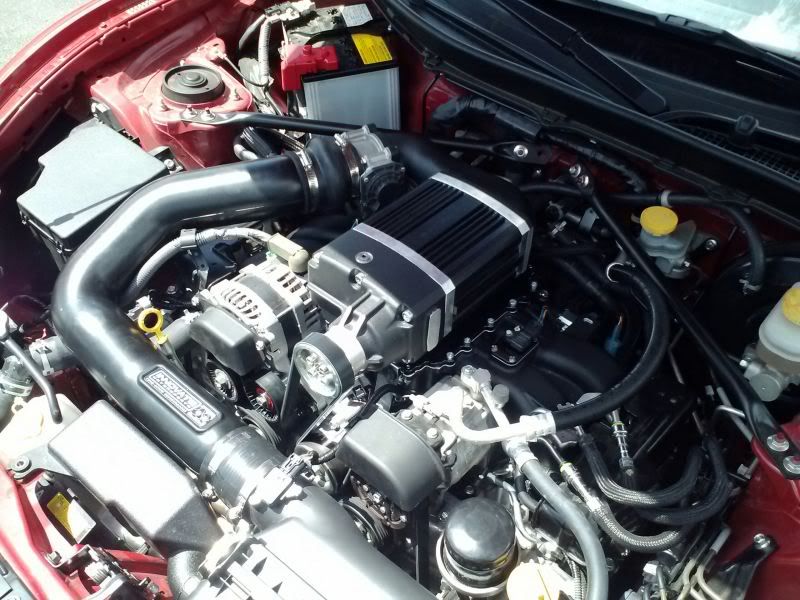 edit whatever # this is: So I went to shift fast today to use their dyno so that I could get my tune finalized.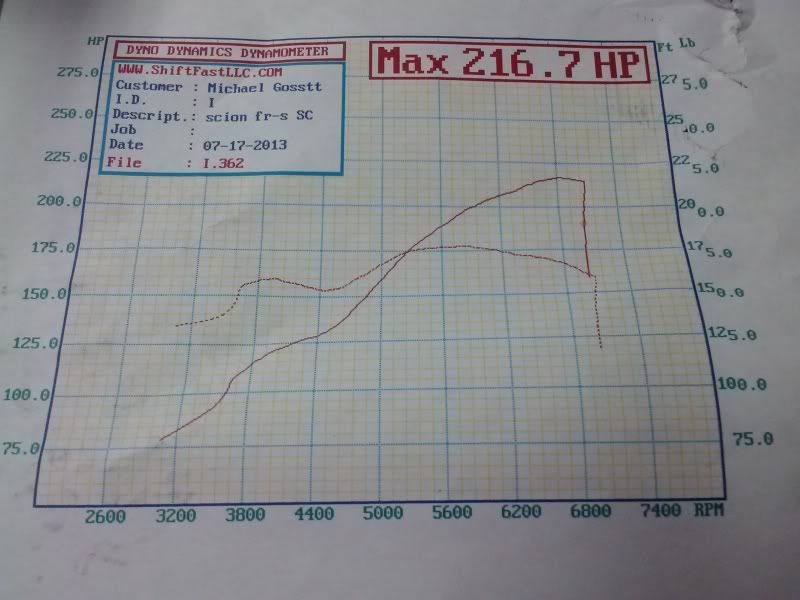 canned tune
so I got the first new map, and there were some slight problems.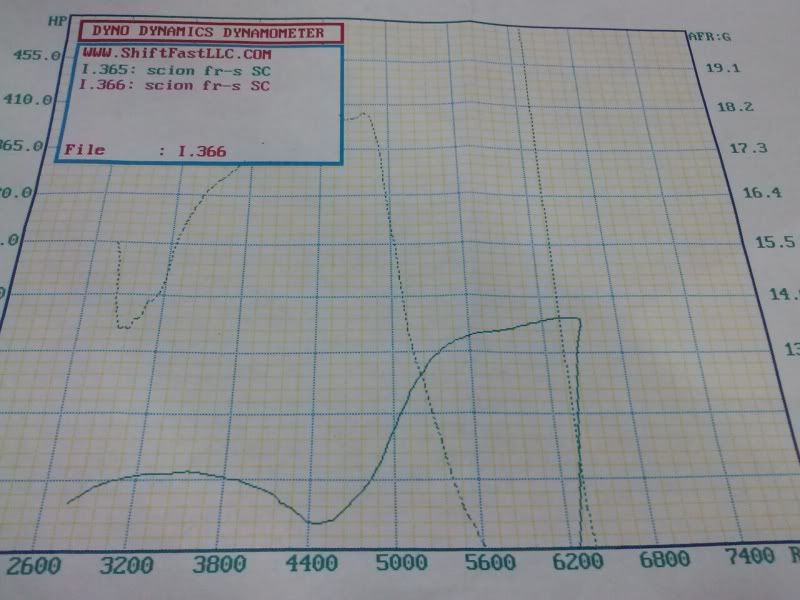 I was honestly afraid to driver her like that, so she stayed on the dyno. unfortunately, I didn't hear back from the tuner in such a long time, I had to reach out to another, local source.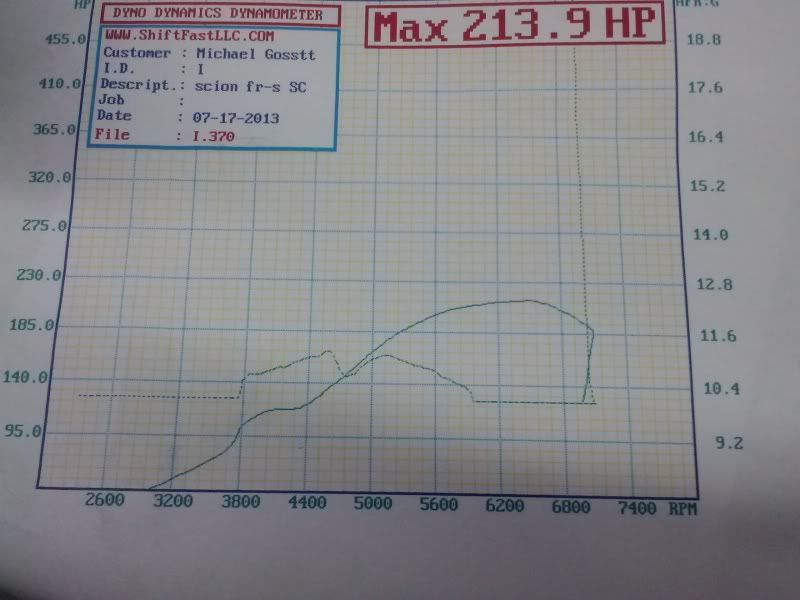 this was the first map he sent me. down in power a bit, but i'd rather have her be that rich, than as lean as she was.
and for my grand finale (for now)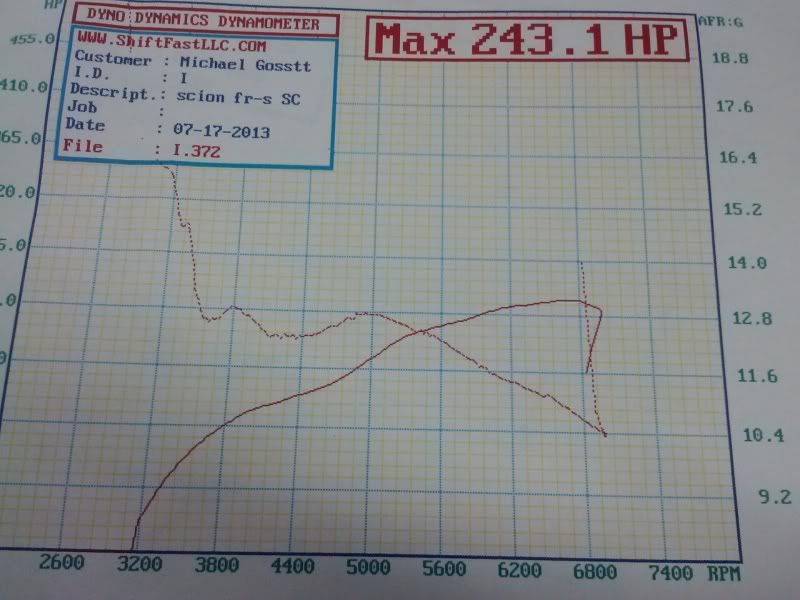 He tweaked his map just a little bit, and we get the final result. 243whp, and 211 lb/ft. and HOLY CRAP SHE FEELS AWESOME!
I do have a 2nd gear pull vid (tach), but it's very shakey, and hasn't been uploaded yet.
and now it is.
[ame="http://www.youtube.com/watch?v=aX2-cmUyy7w"]2nd gear pull Supercharged FR-S - YouTube[/ame]
Till the next time.
edit Q: [ame="http://www.youtube.com/watch?v=JIPMfNRuptc"]Innovate SC dyno tuning - YouTube[/ame]
that wasn't my best run, just the best i filmed. Finally did some more dyno-tuning with remote help from @
JuniorAWD
, and managed to get up to 255.2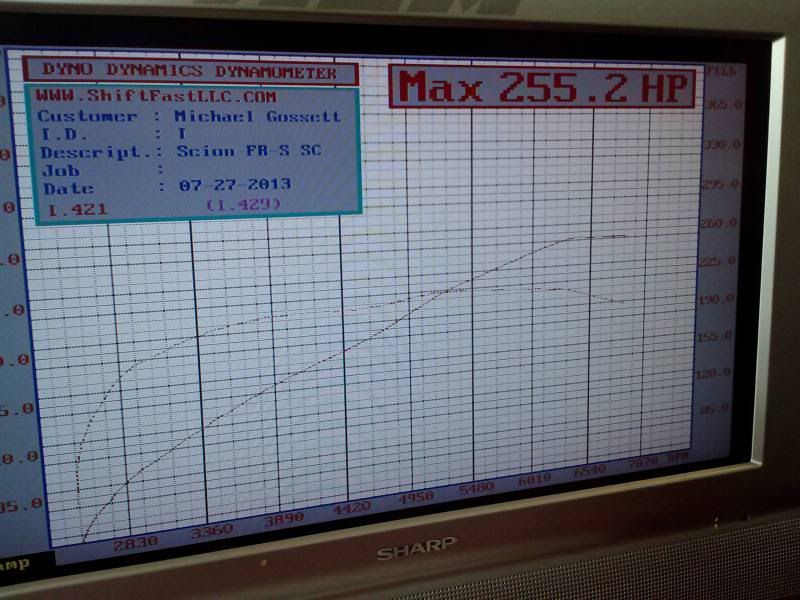 we estimate about 220 lb/ft, so i am definitely going to need a clutch before i do any more power mods
edit something: got a new map from JR, and now i need a new clutch.
edit 11/22/13
installed my ACT stg 3 clutch and lightweight fly wheel. feels great, but still need to get the clutch broken in. will post pics once they get posted on the guy's facebook page
edit: 12/1/1/13
clutch pics up.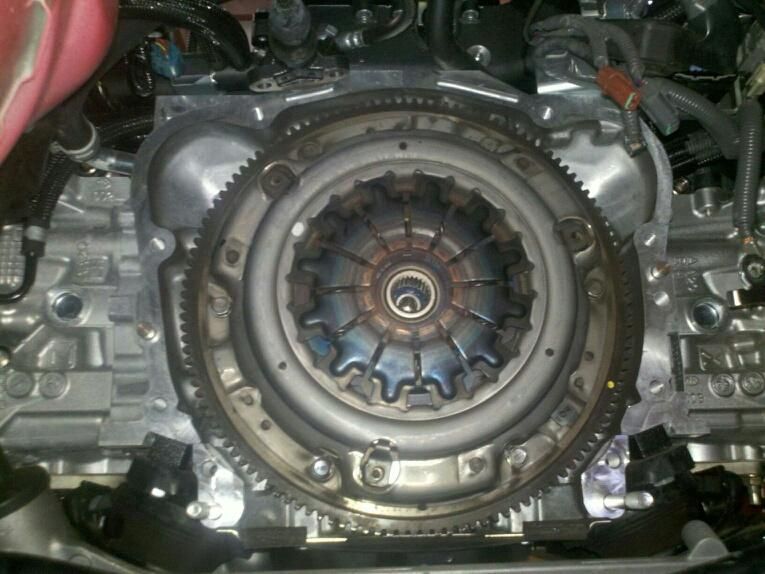 stock clutch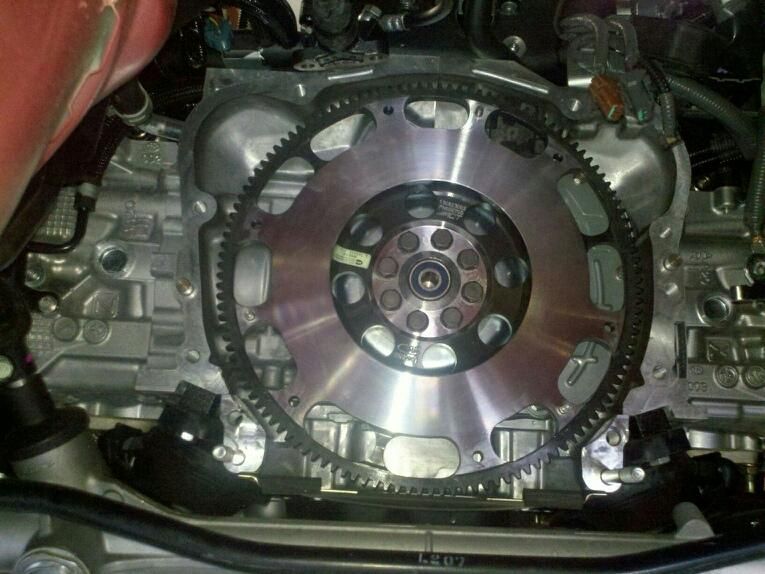 new flywheel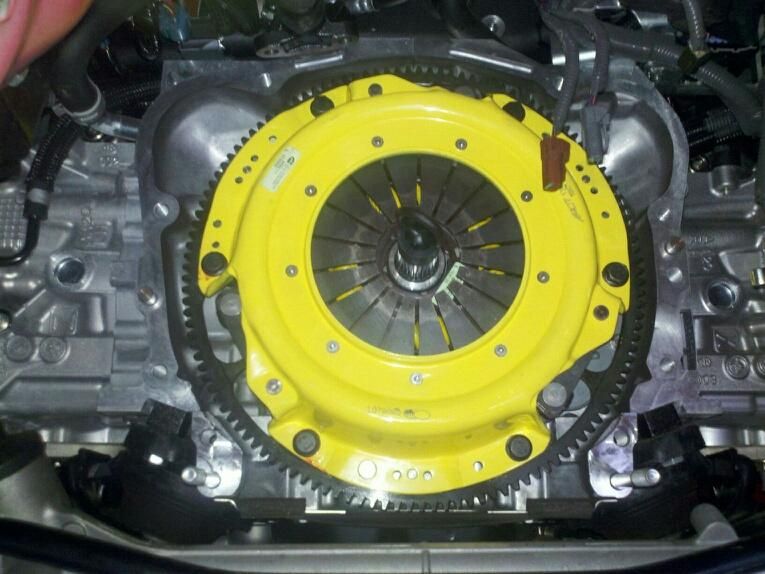 new clutch.