Quote:
Originally Posted by
FT-86 SpeedFactory
What do you guys race for a car? Looks like south region events for you guys? Our car was really bad before we painted and etc. Hopefully the BS inspection goes well, lol. Should since theme is void but you never know.

We'll be at Road Atlanta in December for I believe a Chump Car event.
Here are a couple of older pics, it looks a lot worse now :P
Race car:
During a race at CMS: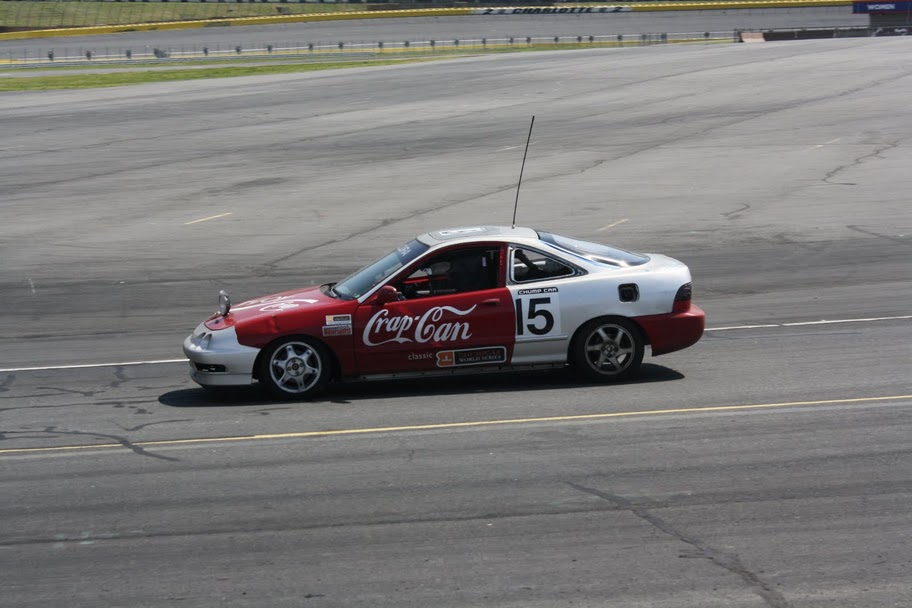 Picture side (with me in the drivers seat getting ready to head out for my stint):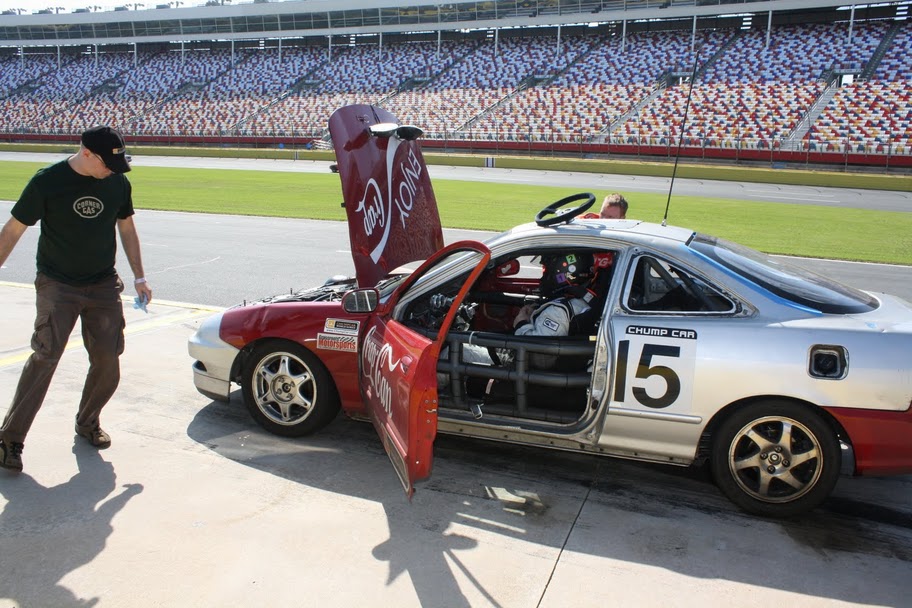 The not-so-picture side: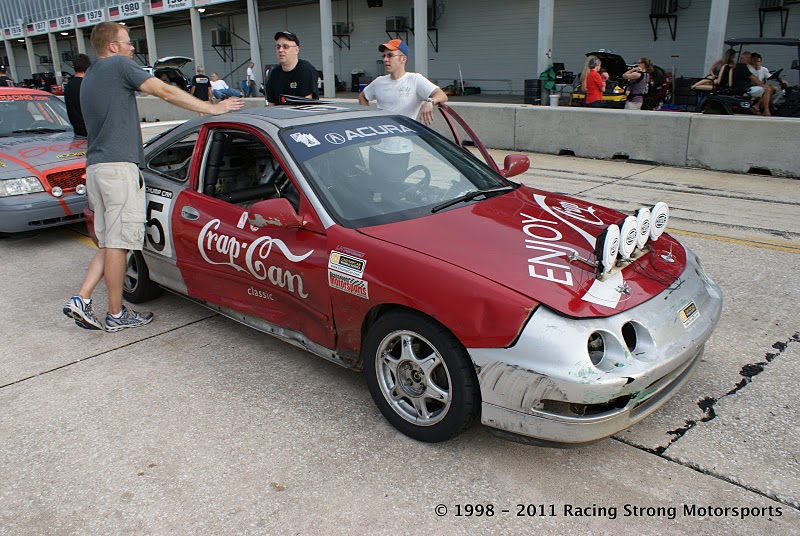 This is one of the reasons it looks a lot worse now:
[ame="http://www.youtube.com/watch?v=odeZg8o8Nh8"]CMIYC Crash at Daytona 5-27-12 - ChumpCar World Series - YouTube[/ame]
And no, that's not me in the Ronald McDonald race suit. This is our least experienced driver and he made quite a few mistakes leading to this one.
__________________
-Dave
HPDE/DD: 2018 Camaro ZL1 1LE || HPDE/DD: 2015 Subaru BRZ ||Tow Vehicle: 2004 GMC Sierra 2500 8.1L || Weekend toy: 1994 MR2 Turbo || The other weekend toy: 1993 MR2 Turbo || Track car: 1998 Integra Type-R || Race car: 1996 Integra GS-R || New race car build: 1992 Honda Civic Hatchback || Oh yeah and a 2013 Scion FR-S too..

Too many cars.. never.