That looks like part of the rear sub-frame, and it's not likely worth warranty work (not sure if they'll cover it, especially if they offered some kind of treatment you declined...) Worth asking, but it may be "that's normal."
Rust on suspension and stuff under the car is not unusual - rocks and debris chip a tiny bit and it goes from there. Salt makes it worse.
This is 6000 miles and one Chicago winter (I've had the car almost a year now.)
Clean it up with a wire brush and paint it with some Rust-oleum. If you want to be really thorough, drop the front of the subframe (only the two bolts need to be loosened, details can be found in the
sub-frame bushing install DIY
) and paint between the body and the subframe, then let it dry before torquing to spec.
I'll have a better pic later I hope, but close enough after shot...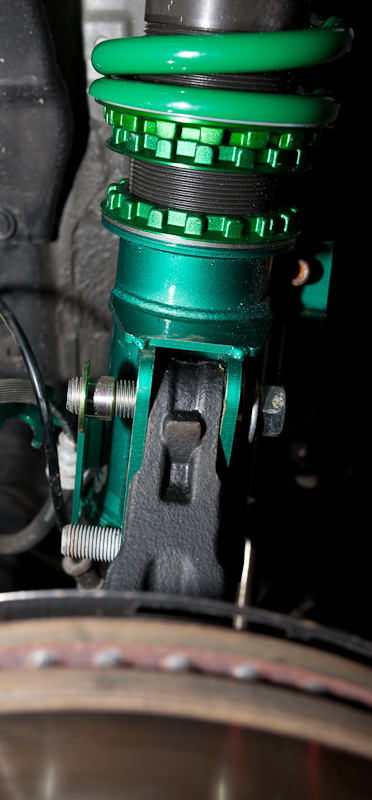 I even pondered whether I should go for some color but decided to stick with boring flat black, since I can target small spots like you've found