So decided to get stuck in and do a swap of my injectors for some ID850's. I didn't find this guide until after the fact unfortunately. Now I'm nervous that I didn't do it correctly.
These are the injectors and as you can see they are very different from the OEM ones. Everything indicates that they are correct though. I wonder what impact there will be with the injector now that it isn't as long.
The worry I have is that I installed the injectors as they are shown, there are like two seals on the bottom. I removed the oem injectors also as they are shown.
Was I supposed to remove a gasket or something from the head that should have been on the old injector?
When I fitted the fuel rail it sat up approx 3mm I guess. I just bolted it down and it fit snuggly. I figured that this was just to ensure a tight seal. Now I'm not so sure.
Can anyone advise?
Btw. The car starts/idles and runs fine.
Cheers.
[IMG]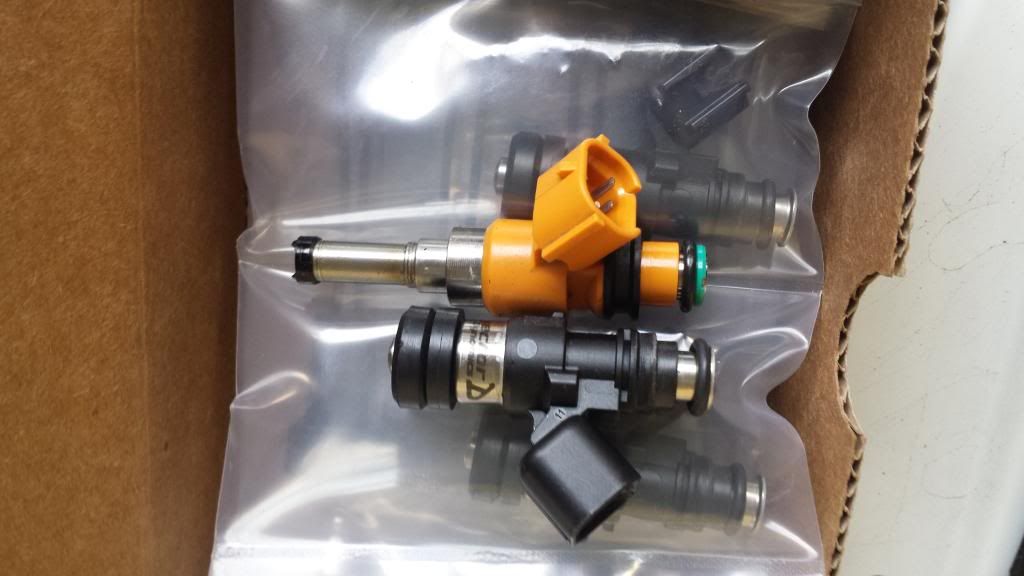 [/IMG]