Finally my review of the Meister R Coilovers after so long. Bought them in April along with SPC LCA's. Talked with Jerrick before I decided to order great guy very helpful answered every question in great detail and assured me these will work out great for the track days I go to.
Installed them at a friends shop no issues went on perfectly what I really like is the C spanners just slide it on from the bottom and its a perfect fit and makes it very easy to loosen adjust and tighten them back down.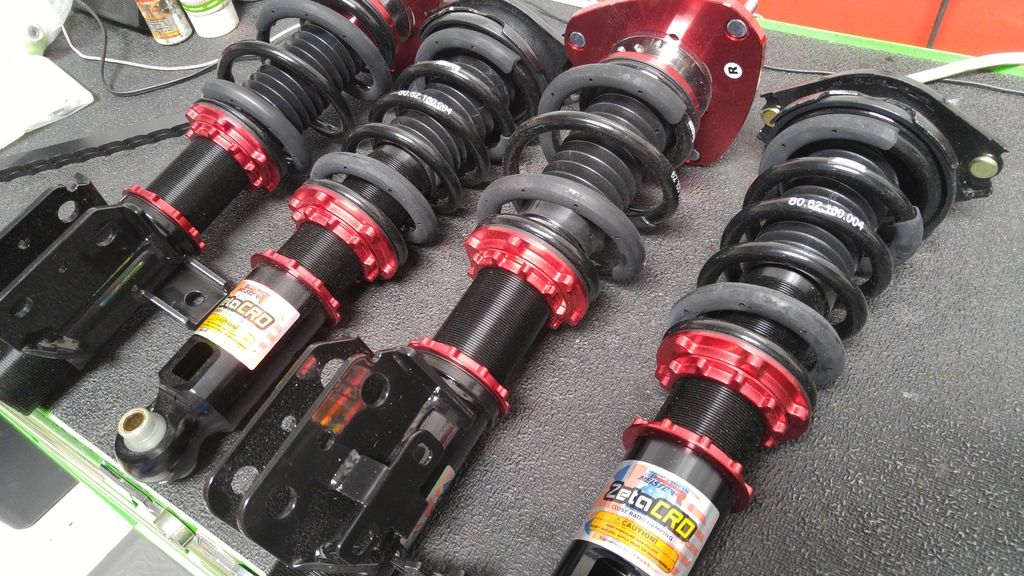 First drive I drove with whatever the dampening was already set to and was just amazed how comfy they are almost fell asleep driving home. Once I got home I made adjustments to the dampening. Turned them all the way to hard and went down 5 clicks for the front and 7 clicks for the rear. Always kept telling myself I will play with it more but turned out I loved how it was set for Daily Driving.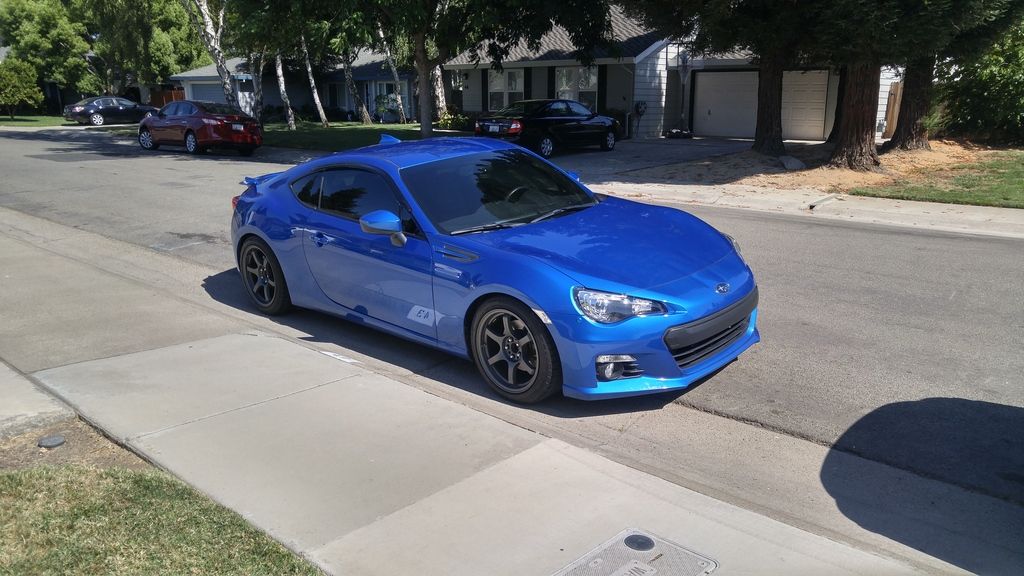 First track day on the coilovers was at ThunderHill West. Such a great day the last time I was there it rained then dried slightly later throughout the day. (My first time at thunderhill my time was 1:48 I'm not a good driver still learning the car overall even though it rained I had a ton of fun.) This day was dry sunny and really hot...anyway the coilovers were awesome before this day I ended up getting new tires and a bucket seat. I was able to shave off 7 seconds which I'm pretty sure most of it was because it was dry and had balls to actually go faster without worrying about going off. The coilovers felt amazing around the track I felt so much more planted and steering response was great. I'm sure next time I can at least manage to get a 1:38 but I am aiming for a 1:36.
I have been tracking on lowering springs the whole time until I decided I needed coilovers always kept saying to myself I don't need them I don't track to often but after 1 track day more and more track days tend to appear lol.
I am very happy with the Meister R Coilovers I was debating about buying KW's or Fortune Auto's for along time till I was recommended these by another friend of mine.
For the great quality that these coilovers provide you can't beat the price perfect for daily driving and definitely make a difference during Autocross and HPDE days you can't go wrong with these. I just purchased a 2017 WRX last weekend and after talking to Jerrick I will be buying a set later for the car after a few track days driving it stock. (Couldn't find them on the website but I'm sure it will be added soon.)
Sorry I'm not the greatest at writing reviews. I hope this helps anyone that is interested in buying them in the future.
Heres a list what was on the car when I was at Thunderhill.
2013 BRZ
Maximal Performance Oil Cooler
WinMax W5 Brake Pads
Torque RT700 Brake Fluid
Velox Front Splitter with race upgrade
17x9 +38 Gramlights 57DR
235/45/17 GT Radial UHP1 280tw
Meister R ZetaCRD+ Coilovers
SPC LCA
Front Camber
-2.4
Rear Camber
-2.0
Toe
0
I have had Zero issues with tire wear I always rotate my wheels after every oil change.