Quote:
Originally Posted by
Tcoat
The boxes are getting shorter because the cabs are getting bigger. The bulk of pickups are now driven as the family car with the seating to suit. Many don't care how big the box is because they will never ever fill it if they even use it at all.
If I am in the market for a pickup I wouldn't mind a small two door cab with some old school jump seats behind them but those probably are not even legal anymore.
What I would really want is this but I know that will never be seen again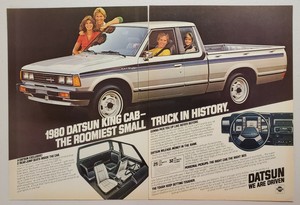 yeah, 2011 rangers would be the last that had that configuration, AFAIK.
the newest tacoma access cabs have a more standard layout. all the press photos show the rear seats with the front seats slid and tilted forward. likely because if they admitted to how much space is there, they'd be useless.