After several days of checking to see how it looks and so on. I'll write to you @
wheelhaus
3rd brake light.
I wasn't a fan of stock 3rd brake lights, so I was looking into different 3rd brake lights. I had 2 choices.
INTEC
or Wheelhaus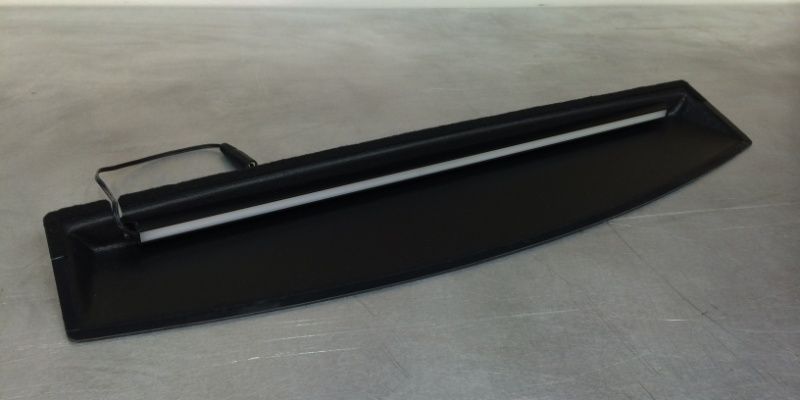 Price itself is pretty close, so I went with Wheelhaus. Why? I like to support forum member, plus I had an option of carbon fiber or fiberglass. I didn't want "CARBON FIBER" looks, so I went with fiberglass, plus save a bit more. Weight between CF and FG is very small, I didn't really care.
What do you get?
What you get is 3rd brake light, wires, cloth thingy to cover the holes and paper instruction. Not too complicated and instruction explains it very well.
Quality
Quality is amazing. No offense, but I wasn't expecting much... but wow! part is made very well. Everything was top quality! To certain point, I'm very picky, so I went corner to corner to see some flaw on this brake light. I didn't see any flaw that I can say was flaw. Not even small nick or chip was on the brake light. I'll let the photo do the talk for the quality now.
Installation
As long as you follow the instruction, it's not hard. I was a bit scared of working around c-pillar due to airbag, but not too bad. Just take your time and don't force anything, you can install it within an hour.
Now here's an idea/upgrade. While lining up the 3rd brake light to make sure it's in the center... instruction say it'll have a mark where's the center. Sadly on the FG, it doesn't have it. Looks like it's only for CF ver. might be good idea to have that on the FG ver as well. It only took extra 30secs to measure the center and align it with rear glass, but it's nice idea to have.
Looks
Over all looks of 3rd brake light is very low profile. You can't see it from rear view mirror. From outside, you can't even see there's a roof brake light, until you hit the brake, as you can see from the pic below
Light itself lights up solid LED and looks pretty. 100x better looking than OEM for sure.
Now, this part is up to everyone, so take it as a grain of salt... but I wish brake light is little bit brighter. This issue is an issue for BOTH INTEC and wheelhaus. Night time feels weaker output than stock, in the day time, you can totally tell that it's weaker output than stock. I'm not asking for bright LED lights to blind the driver behind me, but a bit more brighter.
Overall
Price, is it worth it? Oh yes, it is. If you're interesting in getting one, check this thread for general info:
Wheelhaus 3rd Brake Light
or check here to get a group buy deal:
Groupbuy Wheelhaus 3rd Brake Light
Pics
Here are more pics if you're interested.