Tein SRC (Super Racing Circuit) Coilover Review
Introduction
Welcome to our impression of the Tein SRC (Super Racing Circuit) coilovers for the BRZ and FR-S. We have compiled an exhaustive amount of information we hope will answer all questions that you may have about these highly anticipated coilovers.
Table of Contents:
1. About the coilovers
2. The setup
3. On-track experience
4. Street experience
5. Conclusions
6. Acknowledgements
7. Photos and Videos
About the coilovers
The Tein SRC is Tein's high end, two way adjustable coil-over for the BRZ/FR-S. The goal with these coilovers is threefold:
offer an acceptable ride on the street, offer exceptional performance at the track and canyons, and a wide range of adjustment to suit everyone's needs.
The stock spring rate with these coilovers is an eye-popping f10k/r12k. Don't let the spring rates fool you into thinking that these coilovers will give your car a bone-jarringly stiff ride; damping is what sets one shock apart from another, and that is one area where these coilovers excel!
The front is an inverted monotube strut, promoting exceptional cooling (
yes, shocks can overheat!
), offer more resistance to lateral loads (
in case you ever spin out or fly off track sideways
), and most importantly, provides for faster displacement within the shock for maximum damping flexibility. Compression damping is on the top of the shock, while rebound is at the bottom.
The rear is a standard monotube with an external reservoir. This construction design promotes cooling, and again, allows for faster displacement within the shock for maximum damping flexibility. Compression damping is on the external reservoir, while rebound damping is on the top of the shock.
All adjustments can be easily reached.
The front wheels should be turned to easily reach the rebound adjustment, while compression adjustment can be accessed by opening the hood. Rear compression can be accessed by reaching around the rear wheels, and rear rebound can be accessed directly into the trunk.
Factoid:
Subaru/Toyota conveniently put a hole where the rear adjustment for rebound is, so there's ZERO permanent modification necessary to install coilvers with adjusments on top of the shock...
Our testing setup
2013 Subaru BRZ
Tein SRC coilovers
Enkei RPF1 17x8 +45 with 225/45/17 Hankook Ventus RS3
Berk Axleback Exhaust prototype (because we love the sound)
AP Racing Sprint BBK
Everything else is stock!
Alternate wheels/tires:
Wedsport TC105N 17x9 +35 with prototype Maxxis Victra RC1
We followed Tein's recommended right height drop of -1.4"
On-track inpressions
Simply superb.
Whether you're making the tires howl at the limits of adhesion on a smooth sweeper, or you're hitting a berm at the apex of a turn, this combination of spring and camper simply keeps the tires in contact with the ground.
Our track testing was held on three separate days:
one day at Buttonwillow Raceway Park, two days at the Streets of willow springs, and a brief visit to Willow Springs international raceway
. Buttonwillow offers a wide variety of conditions, including mid and high speed sweepers, slaloms, and berms that can upset badly damped cars. Streets tests cars on a highly technical, low speed road course, while WSIR subjects cars to very high speed turns. Buttonwillow revealed an ideal setting for our setup, which proved to also be ideal at the other two tracks, allowing us to break the street tire record at all three courses.
Buttonwillow 13CW
2:04.99 - 225 RS3, stock suspension, "BeltedBiscuit"
2:01.41 - 225 RS3, Tein SRC
Streets of Willow Springs CW
1:29.24 - 225 RS3, stock suspension "BeltedBiscuit"
1:25.86 - 225 RS3, Tein SRC
Willow Springs International Raceway
1:38.00 - 215 Z1SS, Stock suspension, "CSG Mike"
1:36.91 - 225 RS3, Tein SRC
We also planned on testing higher spring rates with stickier tires, but unfortunately, we were rained out of that track day. That testing is still yet to come!
However, at the end of the day, suspension is about the overall balance of the car. All of the modifications that are on the car need to be considered, and the suspension has to match that. Tein's goal here is to offer a coilover that provides balance to a car that will be driven hard. A delicate balance of under and oversteer is achieved with the SRC, and the car simply responds to the input you give it.
Street impressions
The high spring rates come with an expectation of a harsh ride, and this is understandable given that the majority of enthusiasts have never experienced a truly well damped suspension. The SRCs can be adjusted to offer a firm, but refined ride that hugs the ground without disturbing the occupants of the vehicle. There is neither excessive harshness, nor bounciness.
We gathered feedback from enthusiasts at meets, driving on any and all roads and conditions that we ran across, and even performed "the girl test". Most people asked if we were on lowering springs since the car sits lower than stock, but nobody had any idea that they were riding on spring rates roughly FOUR TIMES stiffer than a stock BRZ until we told them!
Again, suspension is about the overall balance of the car, and that balance is maintained with the SRCs, even with our street damper setting.
Conclusion
This is, simply the best all-around damper available for the BRZ and FR-S for it's price point. Yes, it is a bit pricier than some options, but this is a perfect example of "you get what you pay for". Here, we have a coilover that is fully height adjustable, and offers a damping range wide enough that it vastly enhances both performance and stance on the street, while being track worthy, perfect for the weekend warrior.
MSRP
for the Tein SRC damper is
$3650.00
. This includes everything BUT the springs. Spring choice is left to the end user for maximum flexibility.
The dampers can handle springs ranging from 8k-12k front and 10k-14k rear.
Acknowledgements
A special thanks to our sponsors. The CSG BRZ build would not be possible without them.
Berk Technology
Essex Parts
Extreme Speed Track Events
Fit Motorsports
K.R.O.P.S.
Maxxis Tires
Tein USA
West End Alignment
About Tein
TEIN USA (TUSA) was first established in August 2001 to meet the demands of North and South American consumers. Our original location was in Paramount, California, which is about 25mins outside of Los Angeles. This office handled all US operations including product testing. By 2003 we had outgrown our building, and moved to our current facility in Downey, California. From this location we perform all sales, operations, marketing, repair/ revalving, new product testing, demo vehicle preparation, and West Coast warehousing. TEIN USA is dedicated to providing high quality products at reasonable prices.
About CounterSpace Garage
CounterSpace Garage is the brainchild of a few passionate grassroots enthusiasts with a mission to spread knowledge. CSG builds are shared on public forums for everyone to see, and CSG is always willing to answer any and all questions. CSG believe that carefully selecting high quality parts that synergize is key, and every part selected for the CSG BRZ is a readily available, off-the-shelf part.
Photos
The coilovers.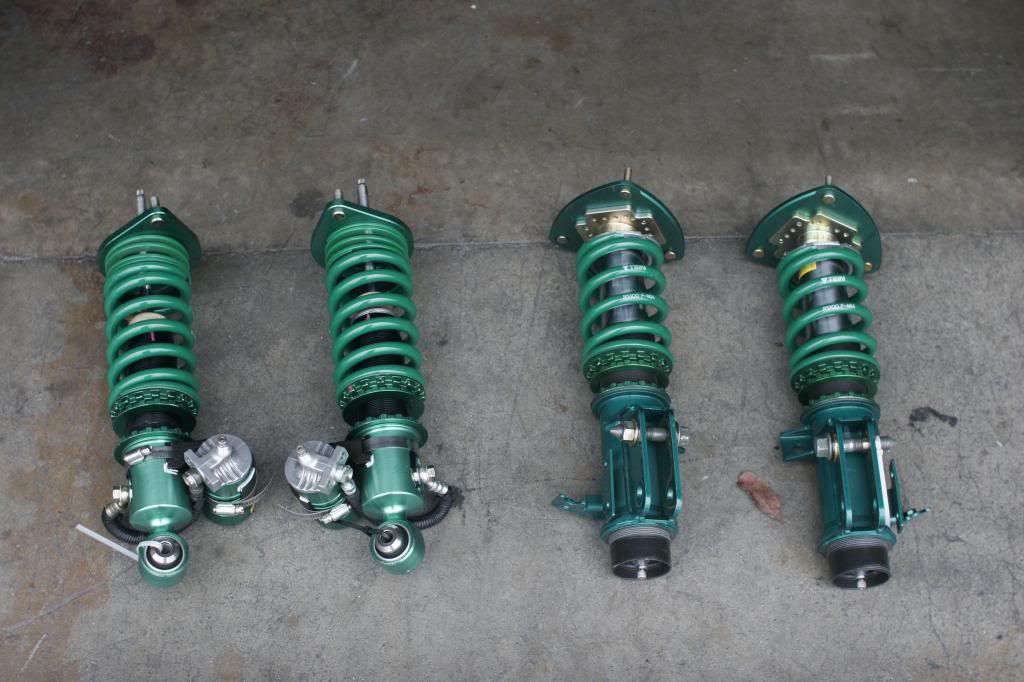 Stock front vs SRC front
Front compression adjustment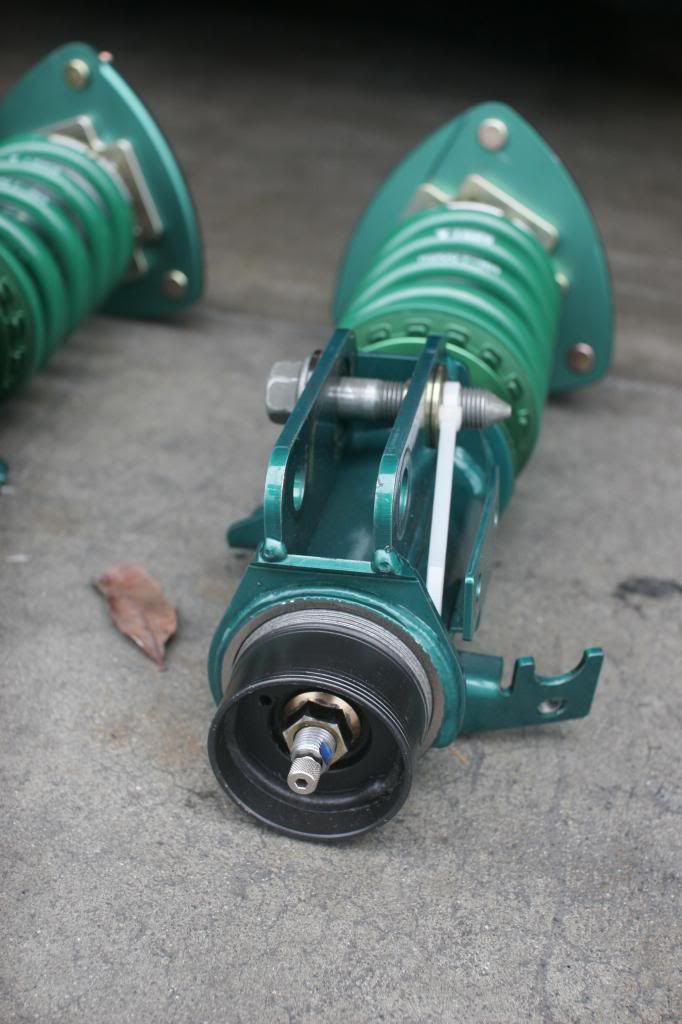 Front rebound adjustment and camber plate
Rear comparison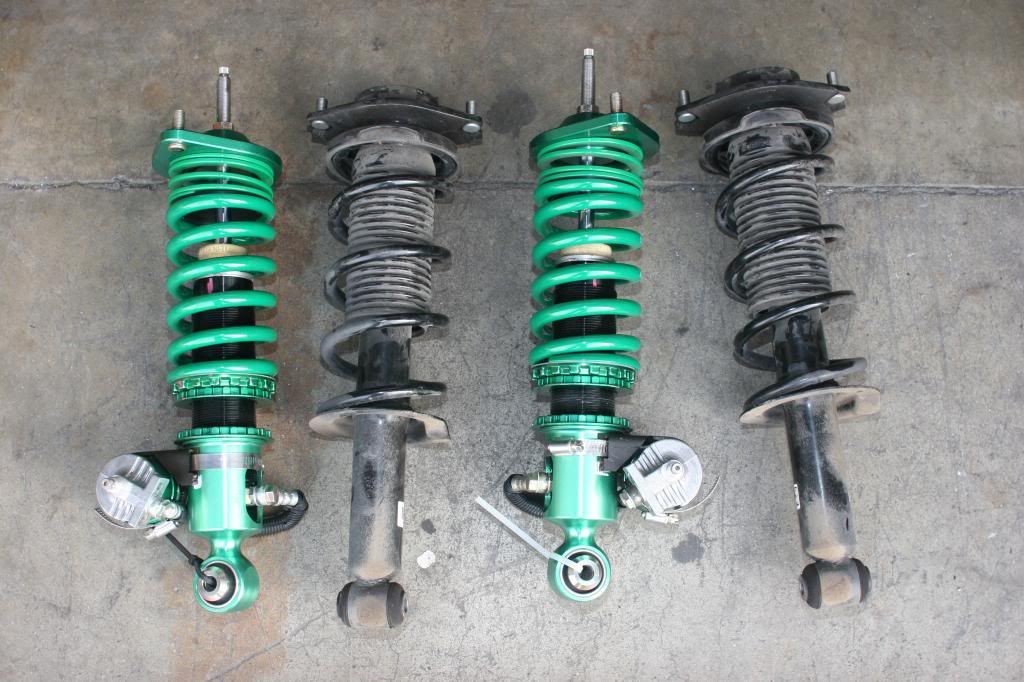 Rear compression adjustment
Rear rebound adjustment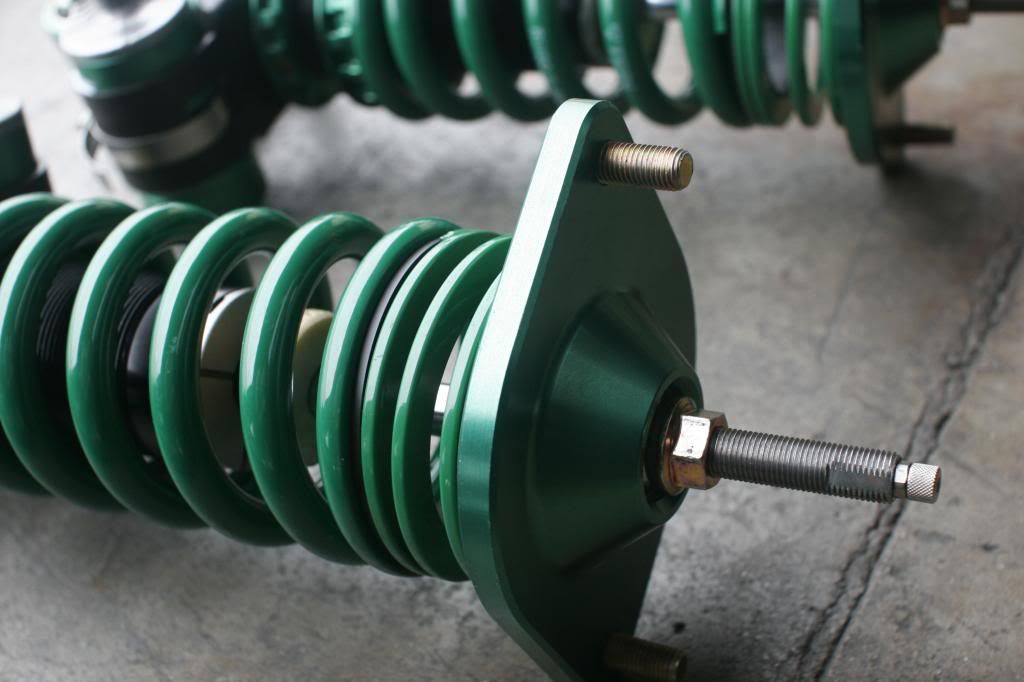 At recommend drop of -1.4"
Tein product engineer and our driver discussing damping adjustment changes (that's the Tein engineer's s2k...)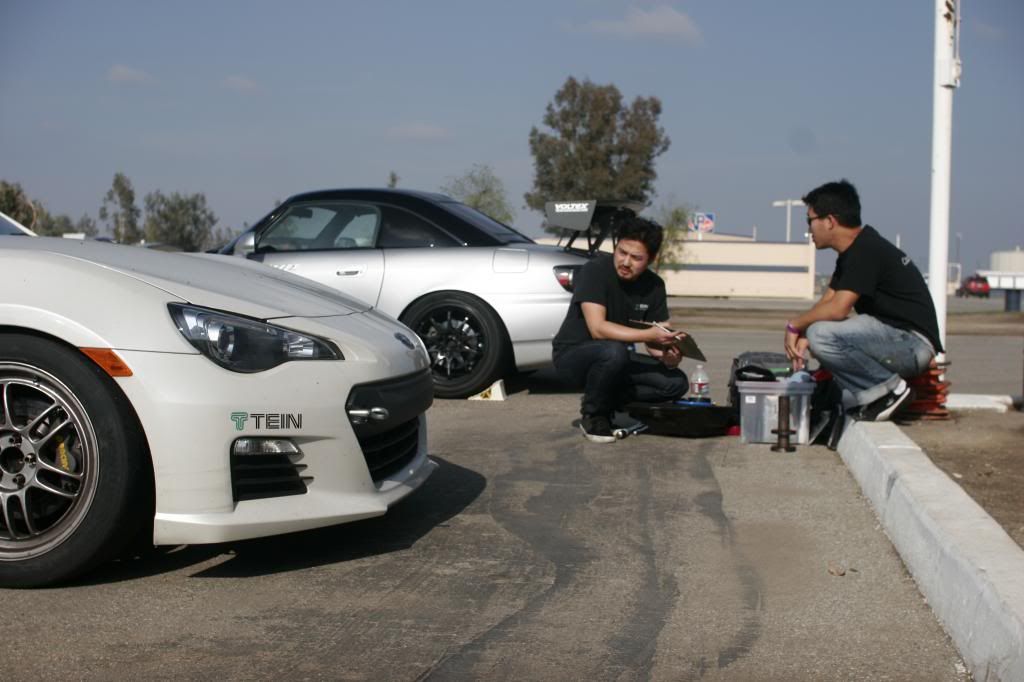 Chasing down the big boys...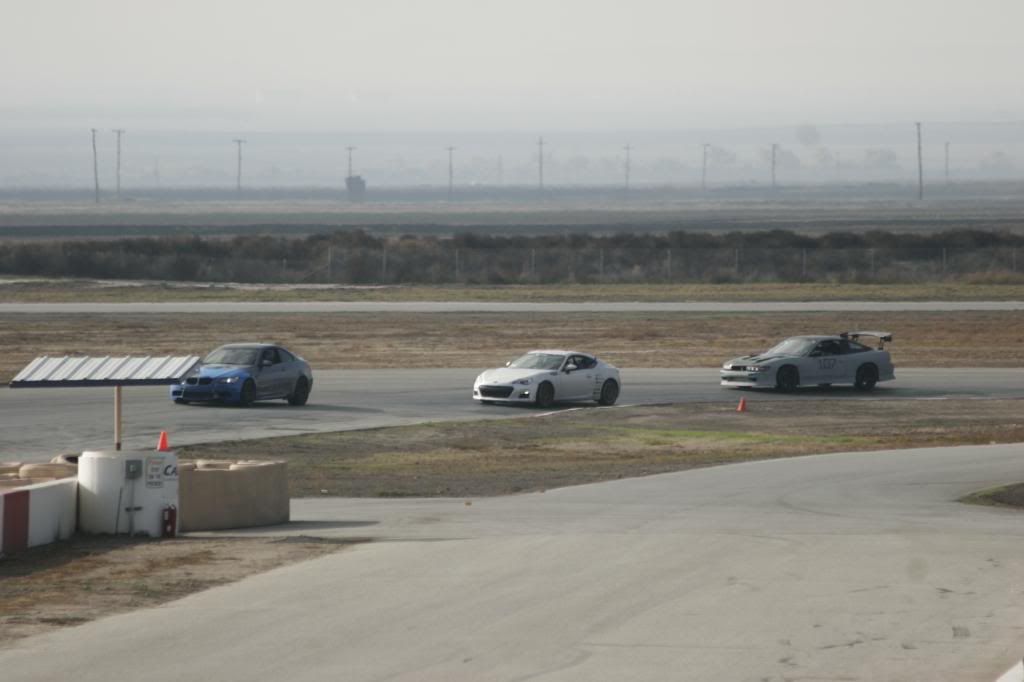 Willow Springs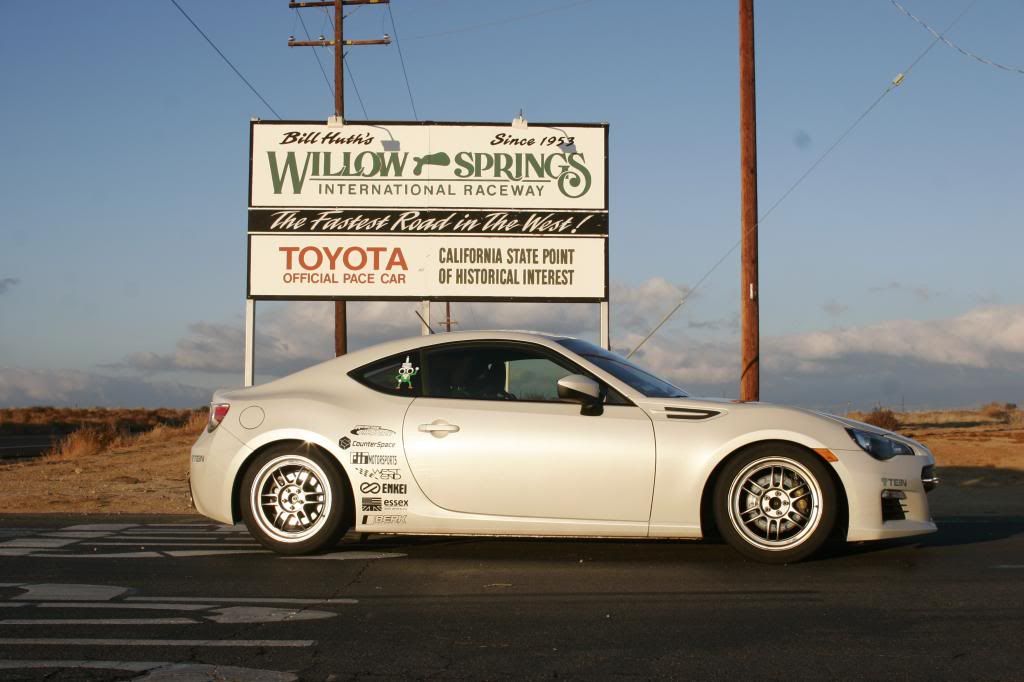 Rain ruins a day of testing alternate spring rates and tires...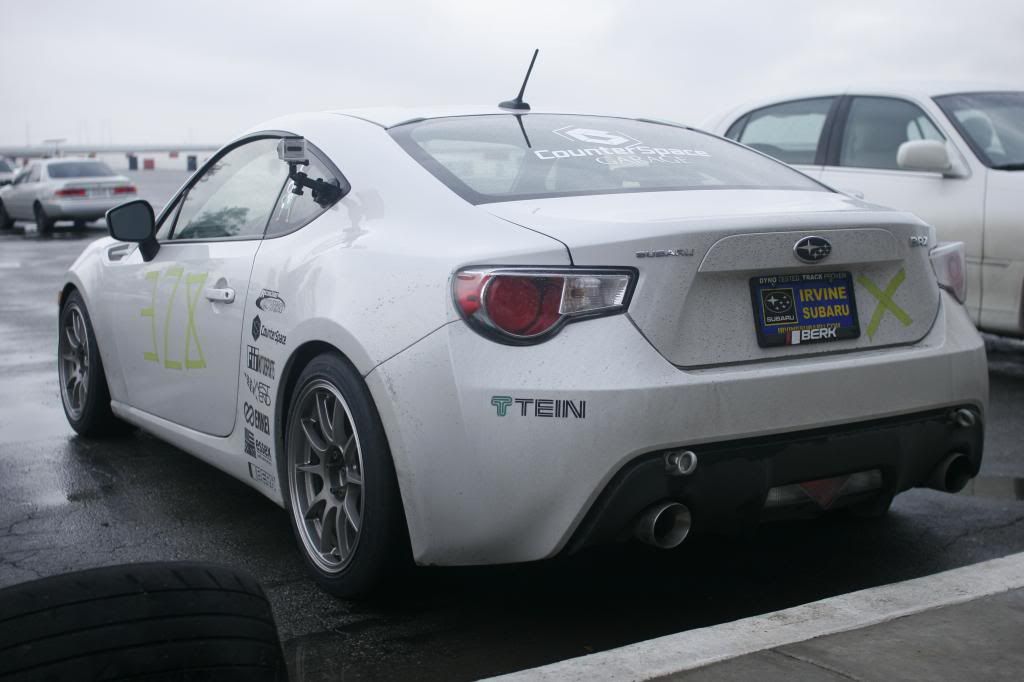 Dampachi, Tein's mascot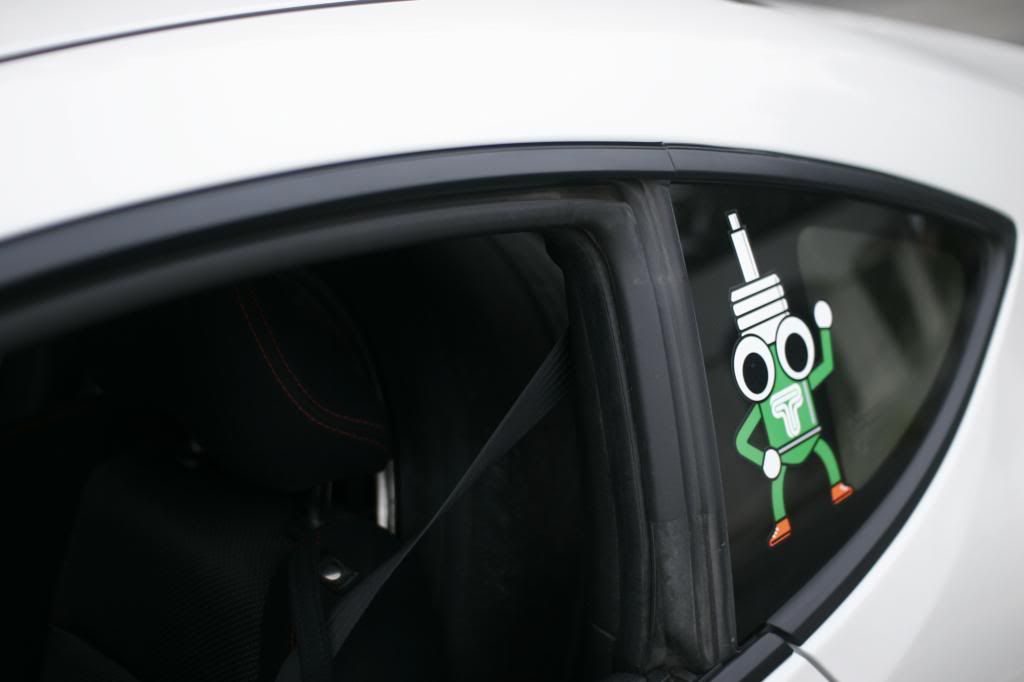 [ame="http://www.youtube.com/watch?v=nYG_jGxgvCw"]BRZ/FR-S/GT86 SoWS street tire lap record - YouTube[/ame]
[ame="http://www.youtube.com/watch?v=nGBZWkoQO-s"]CSG BRZ Buttonwillow 2:00 lap - YouTube[/ame]