There are a few threads scattered around on the forum on this topic, so I wasn't sure where to post this. However, this seemed as good a place as any. There have been multiple people over the last year or so inquiring about the plug and play harness which was made by a former board member (who has since been banned I think, or he left, either way he seems to be gone and all his threads deleted) that allows you to retrofit your manual A/C for the automatic, dual climate A/C. I bought one of those harnesses, but haven't yet done the install (I plan on it soon). However, since nobody has had any luck contacting the guy who originally made these, and seeing as the harness is just sitting here, I figured I would map it out with a volt meter, in case anything ever goes wrong with it. Therefore, I am posting this info as is. I am not responsible for anything you do for your car, I can't guarantee this info is correct, nor that this harness even works (although I'm pretty sure it will, the guy did a really nice job on it). Below are some scans of figures I drew by hand, and they are kind of messy, so I apologize for that, but it was the best I could do.
Let me just say first, the guy who figured this out did an awesome job, and is a genius. And the harness is really nice quality. If you are interested in doing the retrofit, step 1 should be to track this guy down. If you can't find him, the info below may be helpful.
Ok, so here is the harness: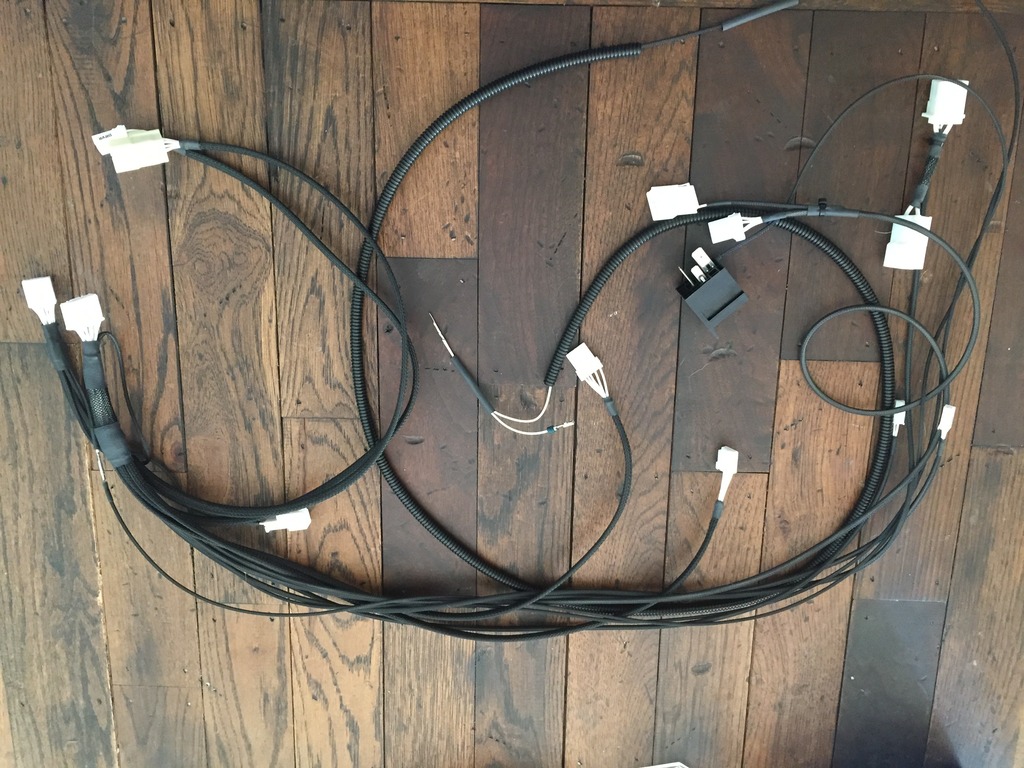 and here is a schematic of the thing: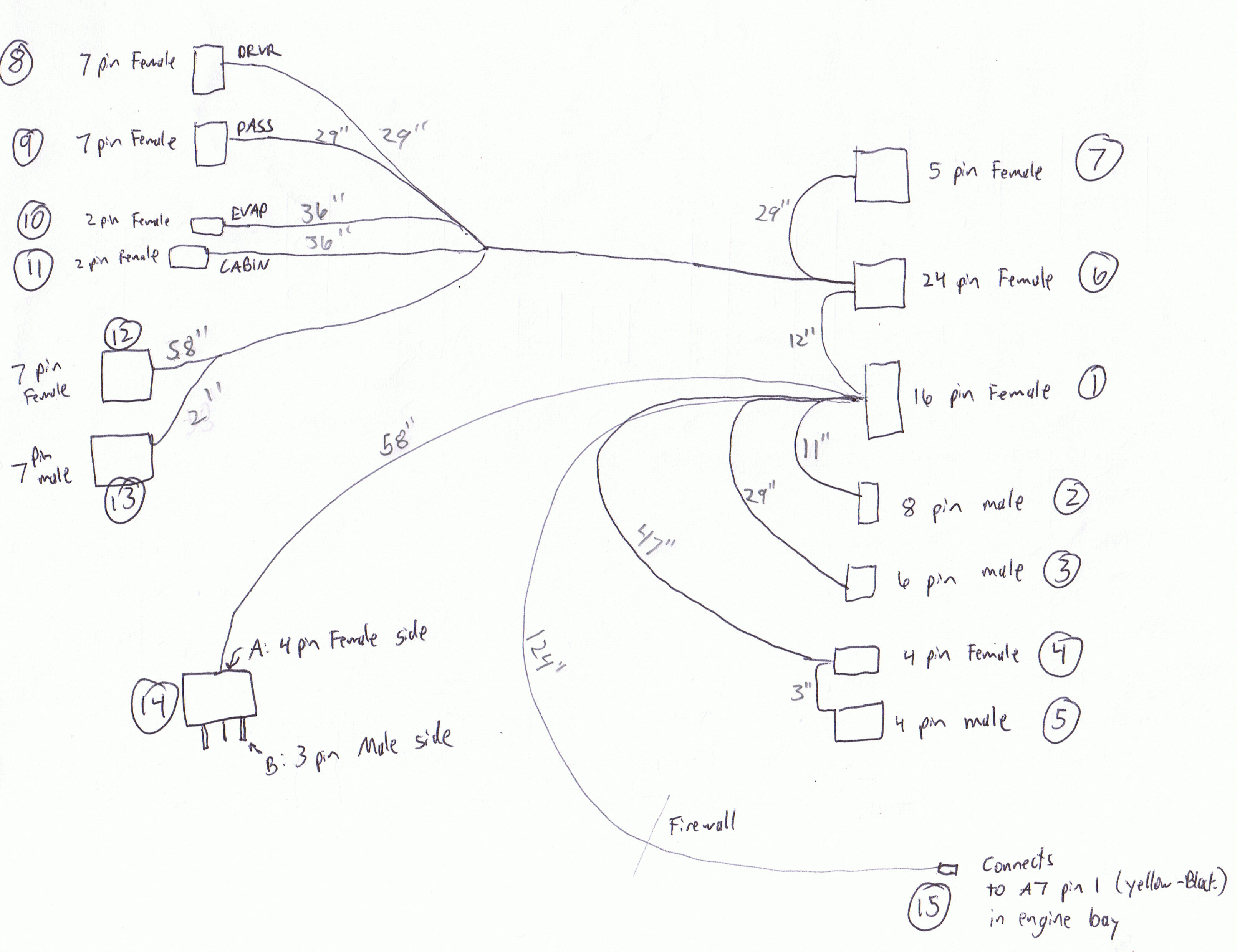 You will see I have numbered connectors 1-15, fairly arbitrarily. The two main connectors are number 1 (16 pin) and number 6 (24 pin), these plug into the control board, the rest plug into various A/C components. Also, I included the lengths (in inches) of the various wires from either the #1 connector (connectors 2-4, 14, 15) and from the #6 connector (connectors 7-12). There is also a wire which connects #6 and # 24, and a short wire connecting #4 and 5, and a short wire connecting # 12 and 13.
Below is the pin map which shows the connections. I tried to lay them out in the manner they are in the BRZ wiring diagram
(
http://www.ft86club.com/files/BRZwiringi.pdf
A/C starts on page 342). Female connector pins are numbered from left to right as you are looking at the front of the connector. Male are numbered from right to left as you are looking at the connector. If a pin is circled, it means it is used, if not it is empty. The little arrow then points to the corresponding pin in this format: connector # (pin #). So for example, 3(5) would mean connector number 3 PIN number 5. The connector numbers are based on my arbitrary numbering system above. A few pins are connected to multiple places. For example, pin 6 of connector 6 controls 7(1), 8(1), 9(3), 10(2), and 11(2).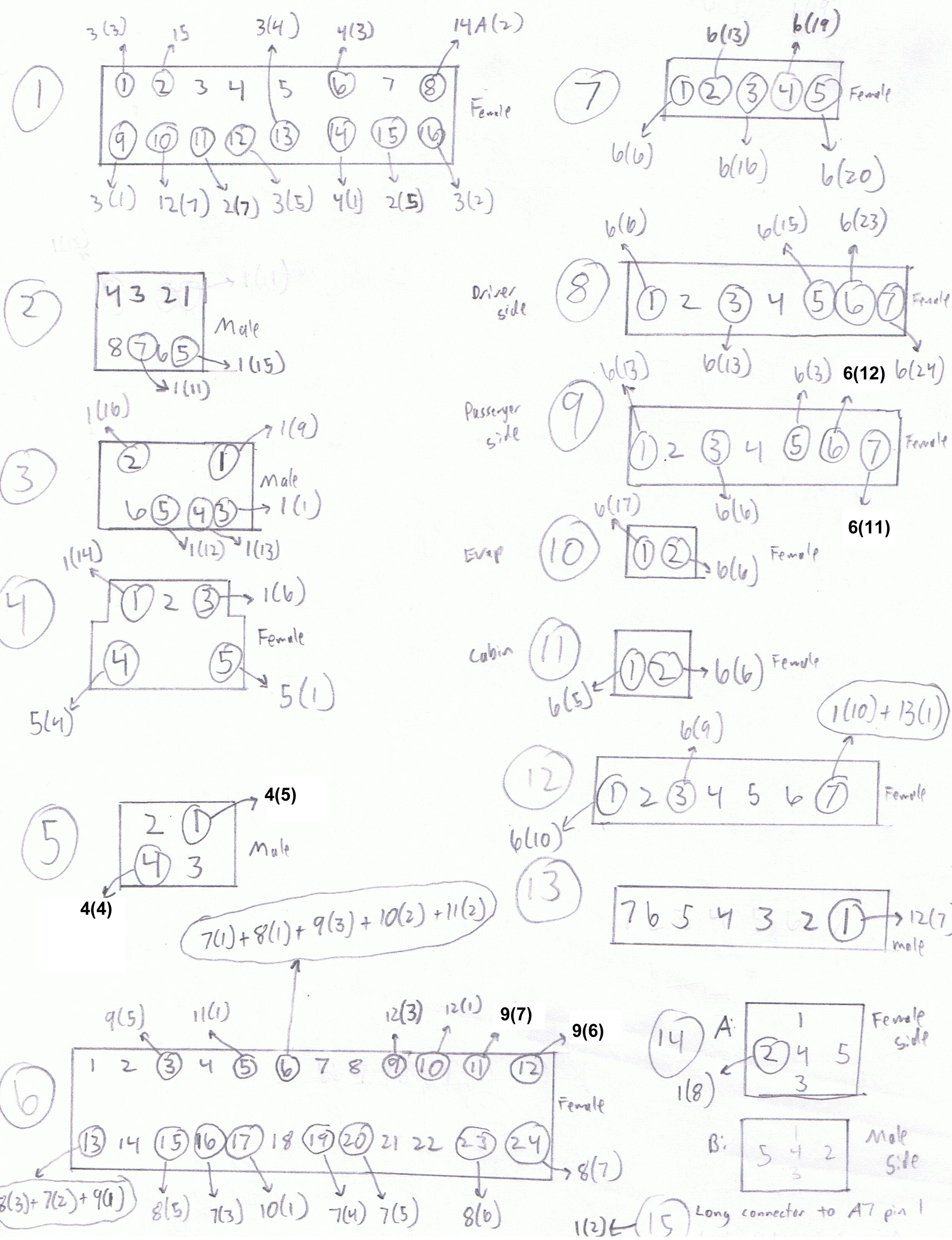 Edit: updated 7/25, had a minor error in the layout of connector 2
Updated again 9/12/15, errors in connector 5, 6, and 9. I've cross referenced this with the BRZ wiring diagram, so it should all be correct now
Finally, below is a list of part numbers for the connectors which I think are correct, based on their shapes. What you do with this info is up to you and I donít guarantee anything.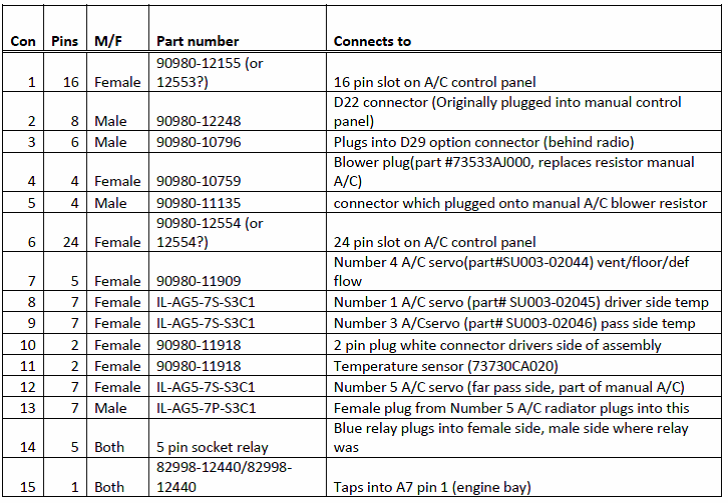 Connector #14 is a 5 pin socket relay which connects to the blue blower motor relay. Basically, the point of this thing is to reroute pin number 2 to pin 8 of connector #1. The middle pin of the relay is no longer used, and the remaining 3 plug into where they did before.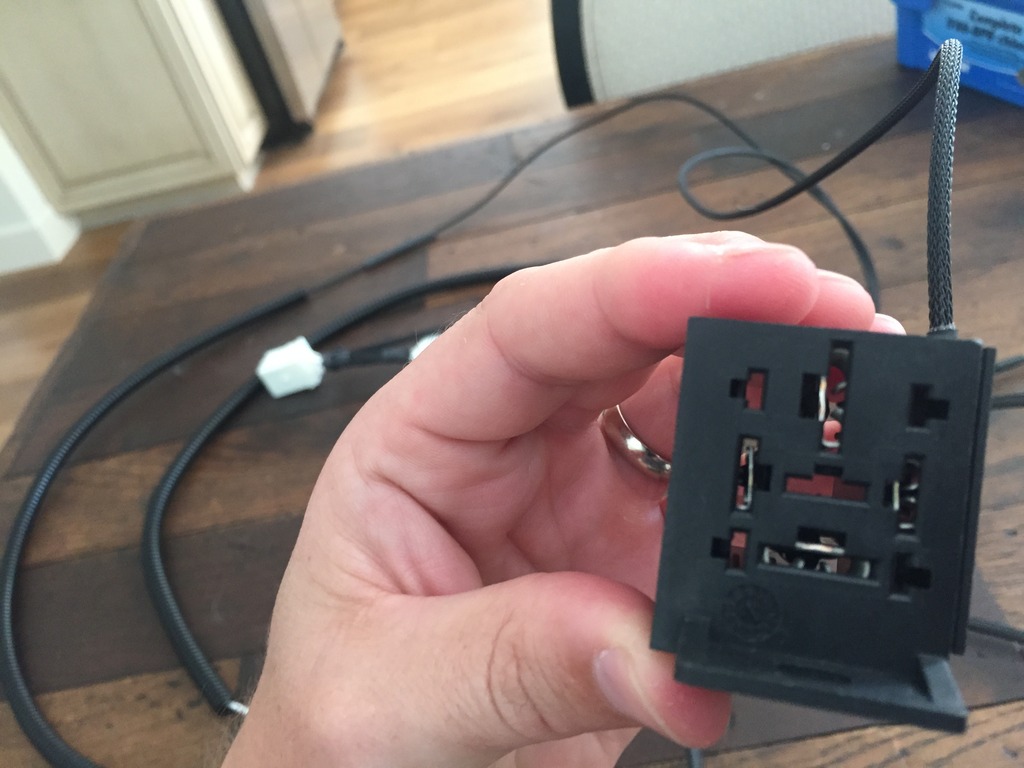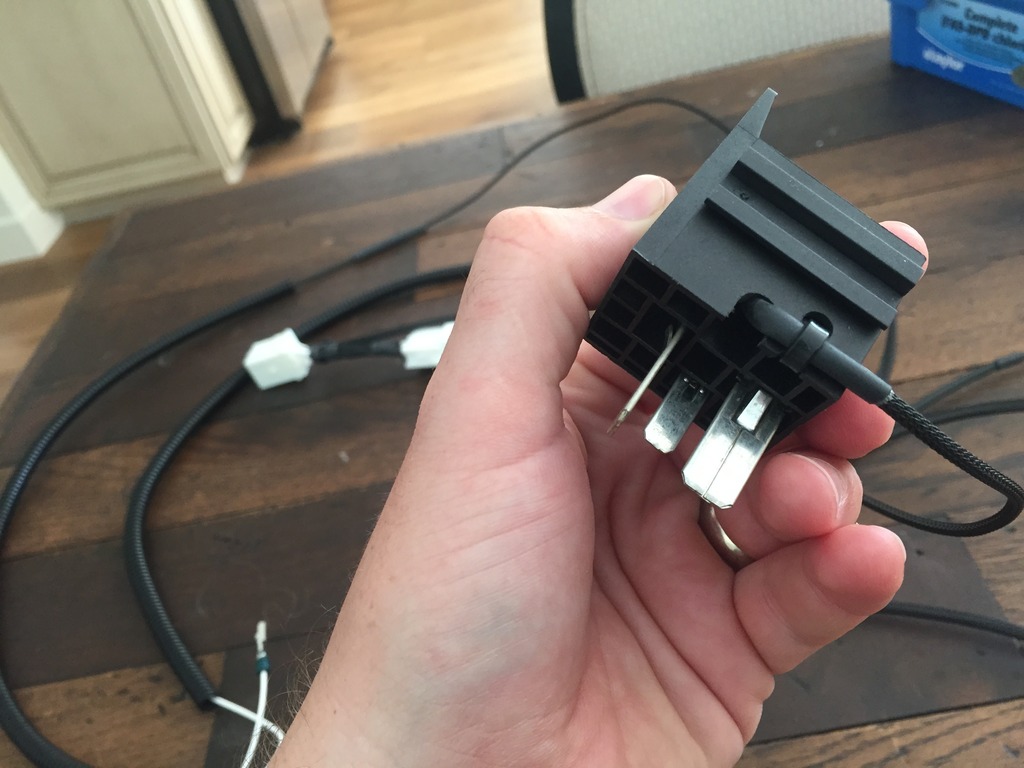 # 15 is a long wire which must pas through the firewall and replace the # 1 pin (yellow black wire) of connector A7 (see the BRZ wiring diagram). Then the pin which was pulled out of A7 connects to the male pin on the harness.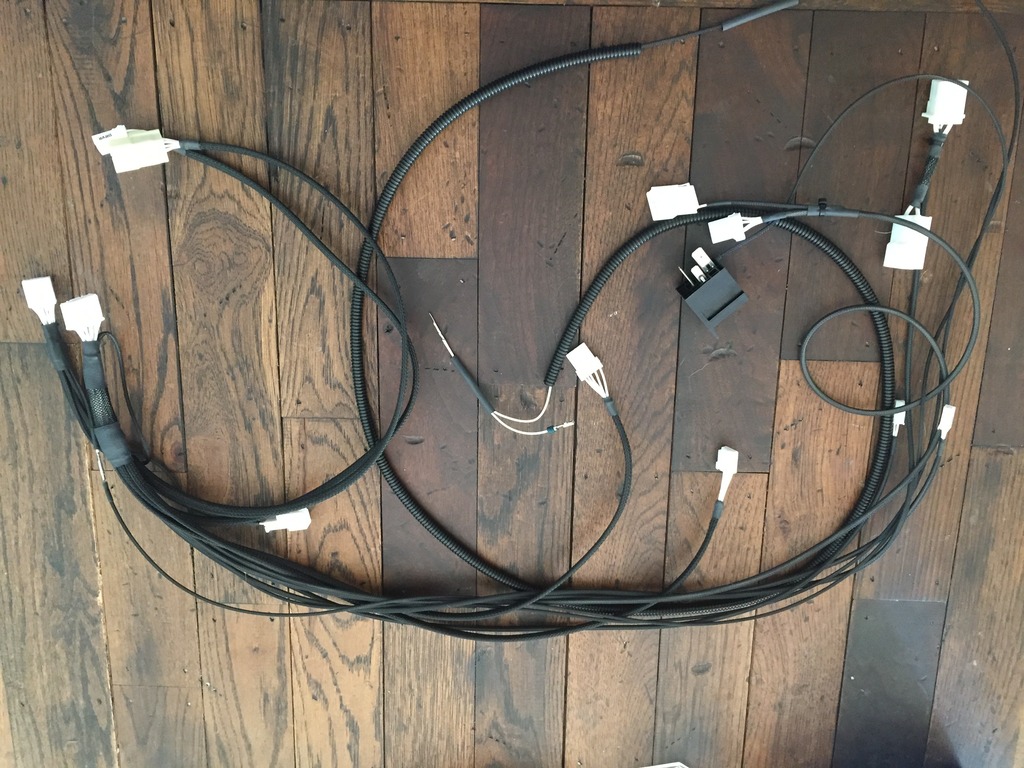 Feel free to PM me with any questions. When I finally do this install, I will try to put together a DIY, but its super freaking hot out, so itís unlikely I will do it anytime soon.