Hey guys, I'm selling a set of four rotors (2 front and 2 rear) made by SP Performance. I got them from a co-worker who upgraded to DBA's. I don't know how many miles he put on them, but I do know he didn't race with them and the car isn't his DD.
Numbers are F47-409 for the front, and F47-397 for the rear. The lug pattern is 5x100. I believe they would work for a BBK, but the rear rotors WILL NOT FIT on our cars.
Brand new, these go for $280 for the fronts and $245 for the rears. I'm willing to part with them for
$200 for the set, buyer pays shipping.
I really don't want to separate them, and may wind up deleting the thread, for obvious reasons.
I don't want to take these to the scrap yard, but if no one takes them I won't hesitate.
Pictures: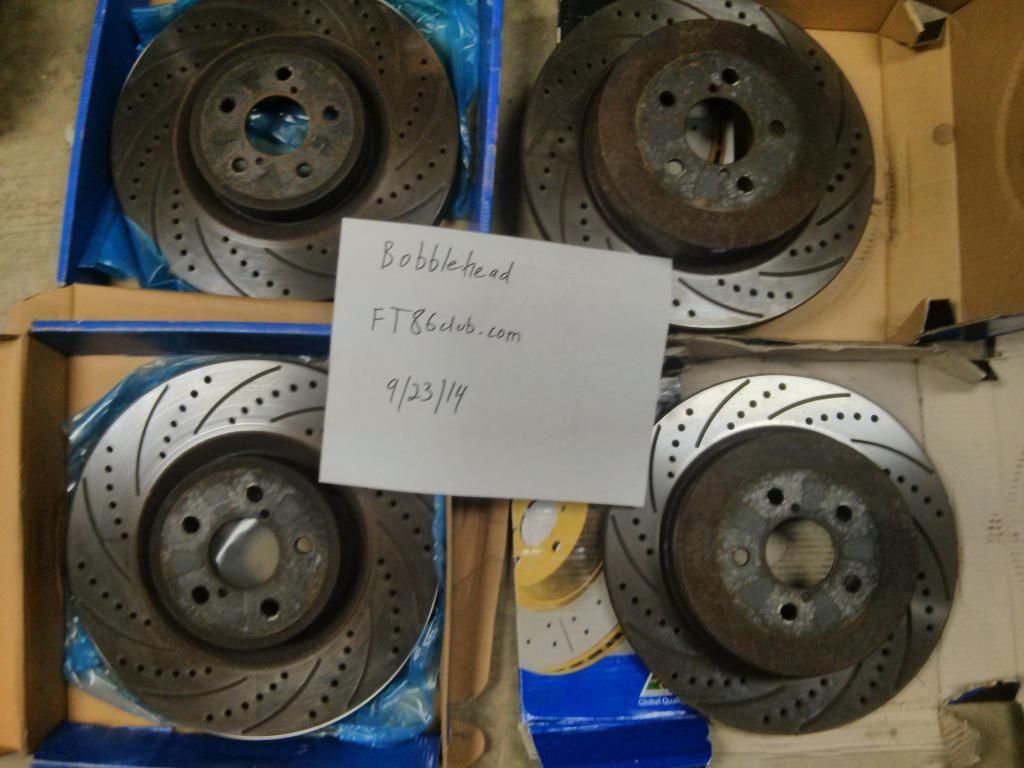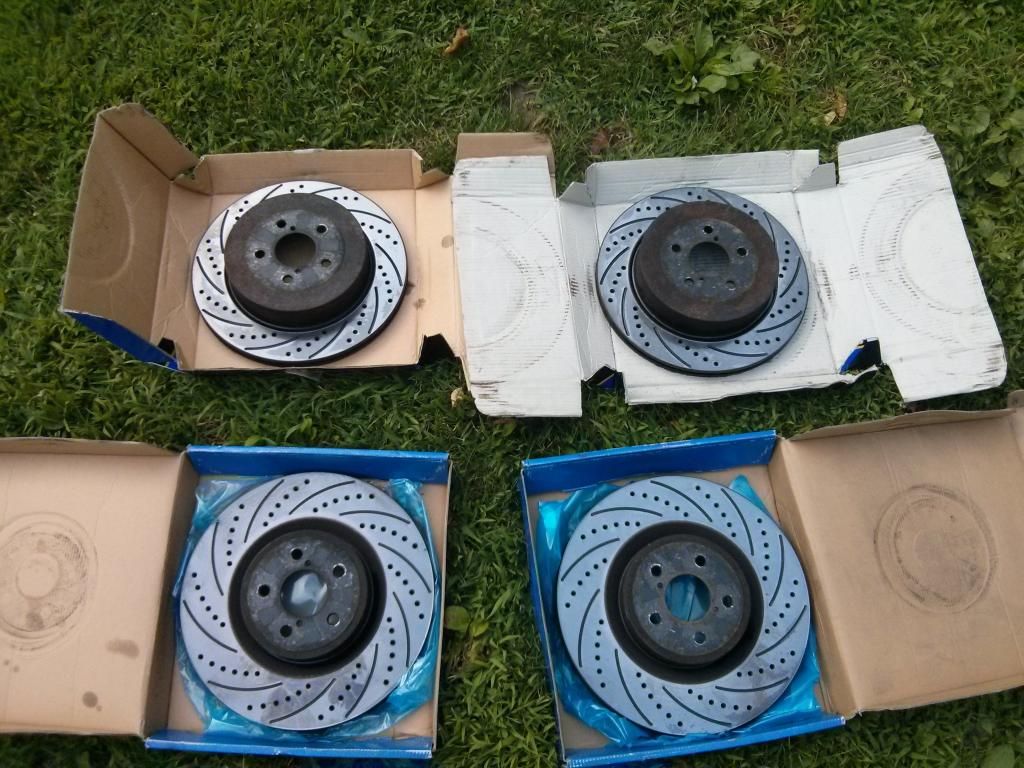 Note: All 3 photos are mine, the bottom two were taken a few months ago when I wasn't planning to sell them.