Quote:
Originally Posted by
diss7
So I finally took my car to the track today for some drift practise.

One thing I experienced for the first time (as I was a good boy during break in) is how the ecu pulls the throttle right away for a good second or so (that's what I'm assuming its doing?) when you hit rev limit.

Have never experienced it before, and it is bloody awful, especially for drifting.

I ended up just working around it, but would really rather not have the second o death if I can help it.

Wondering if anyone has a fix? (That's not another flash/tune) local tuner doesn't have ecutek capability yet, and I have another track day on Saturday. :/

Have thought about bee-r limiter and setting this to a few hundred rpm before actual rev limit. But have just been advised ecu may detect misfiring and throw Cel.

Help!!
The stock ECU tune has a big hysteresis value. Depending on the rev limiter that is active, it's either 200 or 350rpm. Which means that the rev limiter kills the engine at the higher RPM value and then doesn't enable it until it drops to the low rpm value. This causes a rather lazy rev limiter behavior.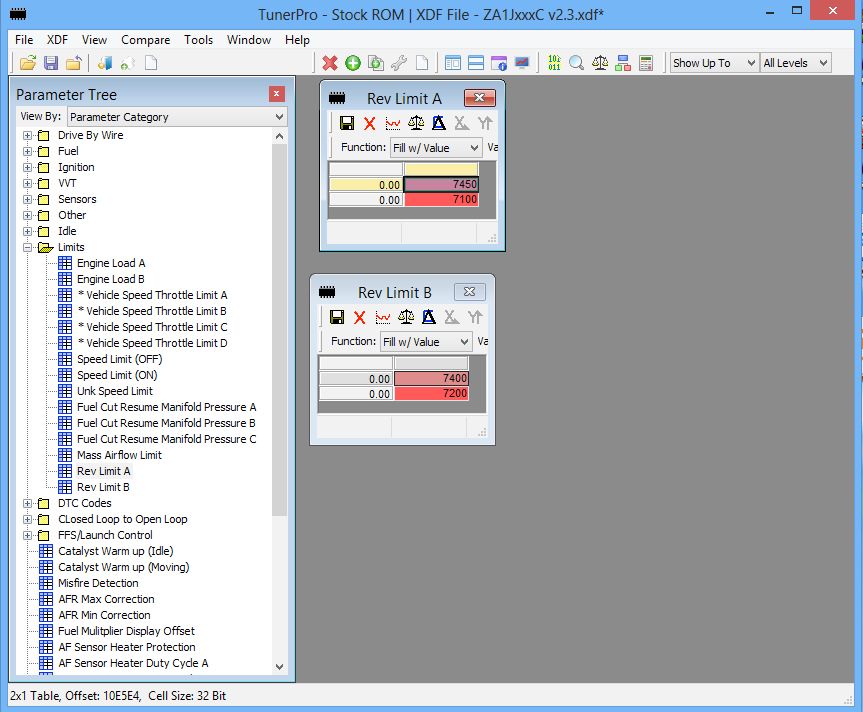 To fix it, all you need to do is set the ON and OFF RPM very close to each othern (within 50RPM). Or even set them to the same value. This will make the rev limiter softer and more usable. I suspect the calibration team at Subaru decided to set up the stock rev limiter to be feel violent so that it wouldn't encourage drivers to stay up there
FWIW, in our
off-the-shelf Openflash maps
we reduce hysteresis to 150RPM. Easy to change if you want something softer.