Got my intake pipe from Zeta performance today and decided to throw it on. The install literally took me 5 minutes. Quick photo after the install.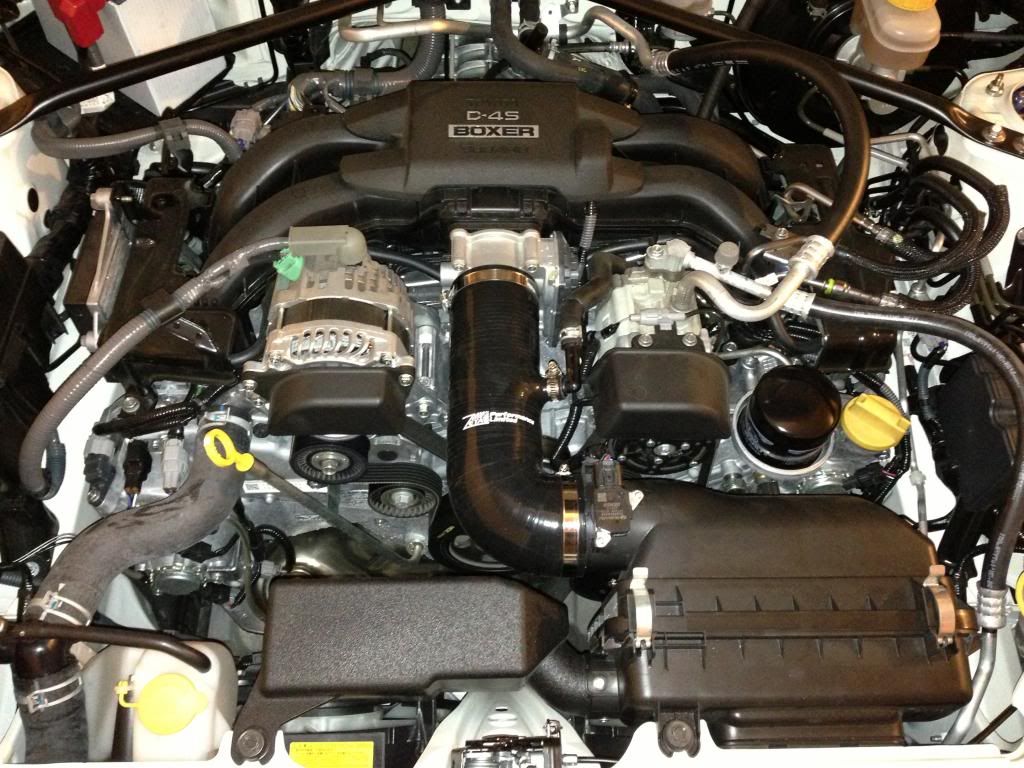 Initial visual impression is that the engine bay looks a bit cleaner, and less clutter. I wasn't a fan of the noise generator to begin with, though I understand the intent.
Took it for a quick drive to get gas afterwards. Don't feel anything immediate at this point, as it was simply a local drive down two lights to get gas and back home. Will see how it feels more tomorrow on the way to work with a longer drive. Sound level sounds the same, though with the sound generator device removed, the high end sound was significantly decreased in the cabin.