21 miles on it, and we're modifying it already...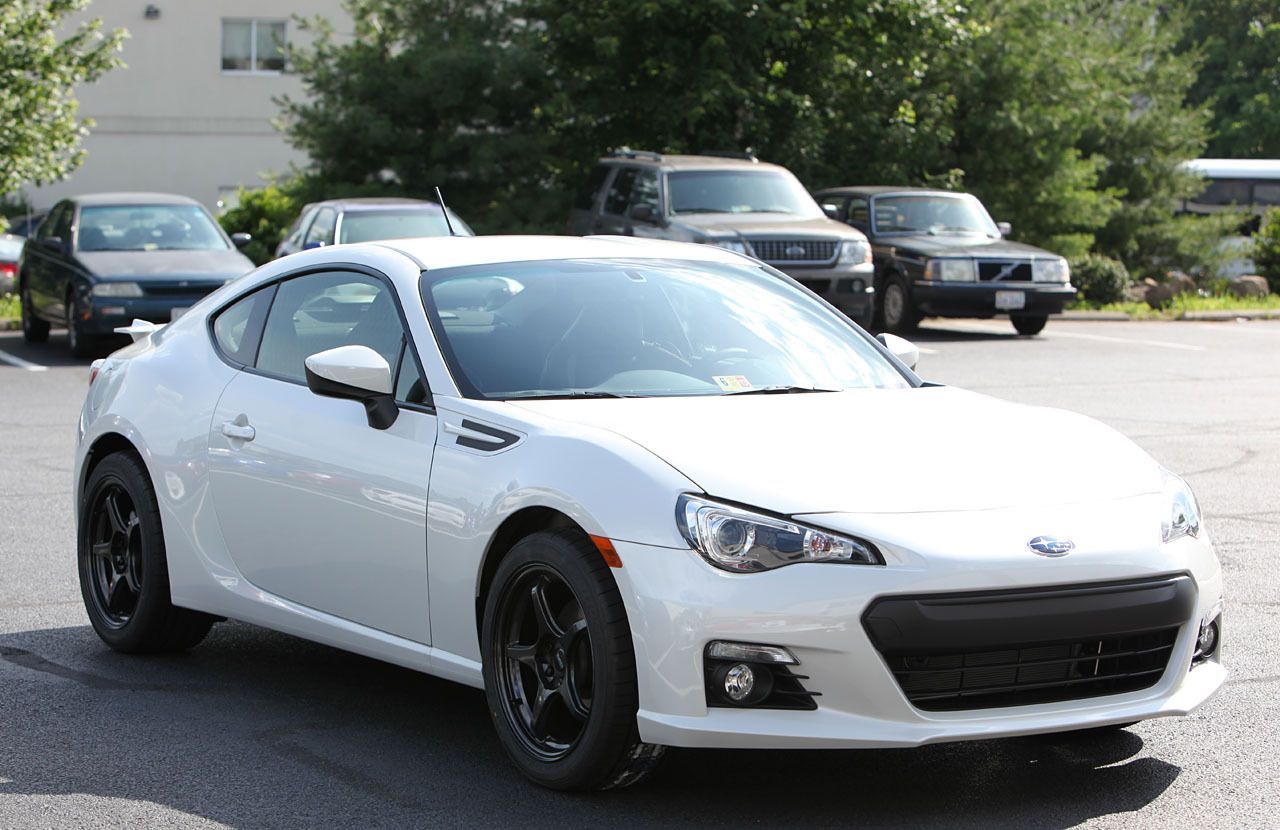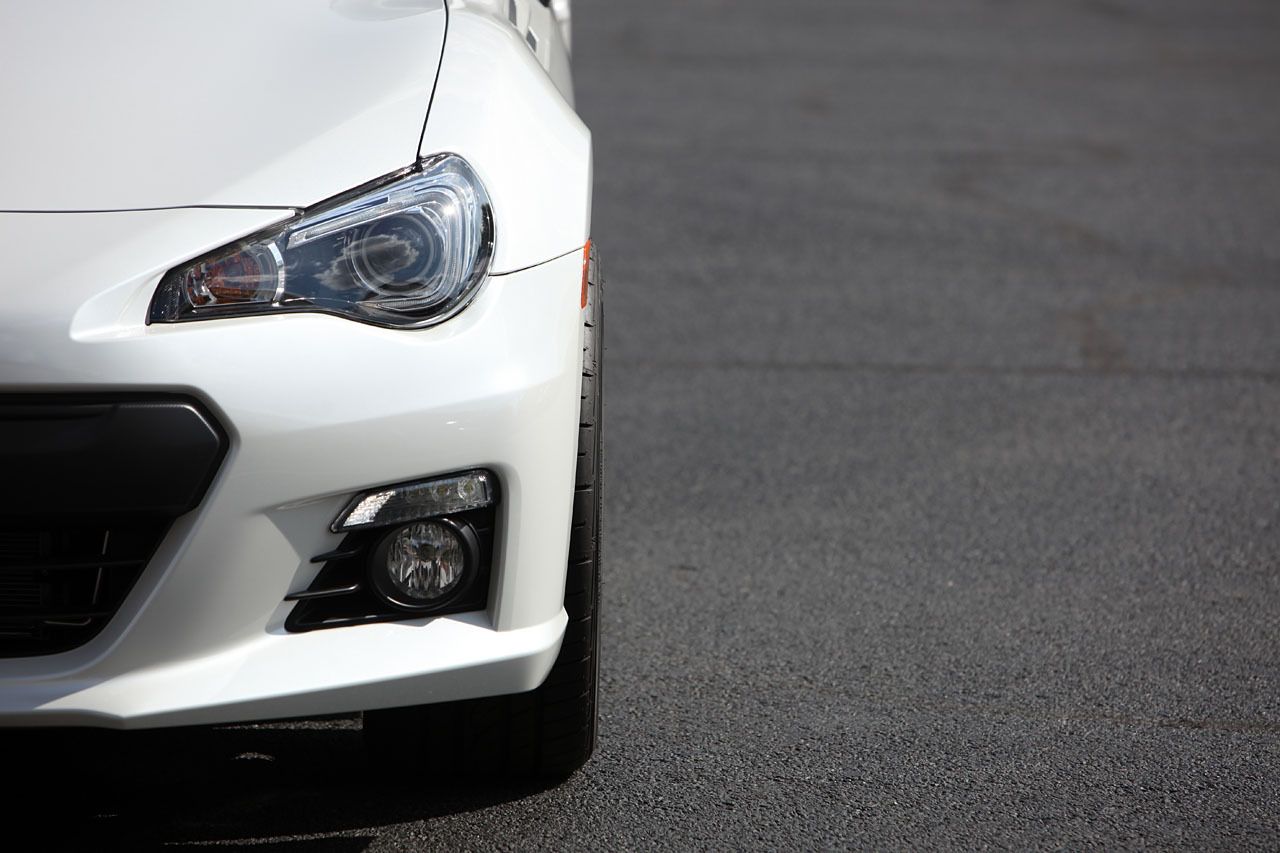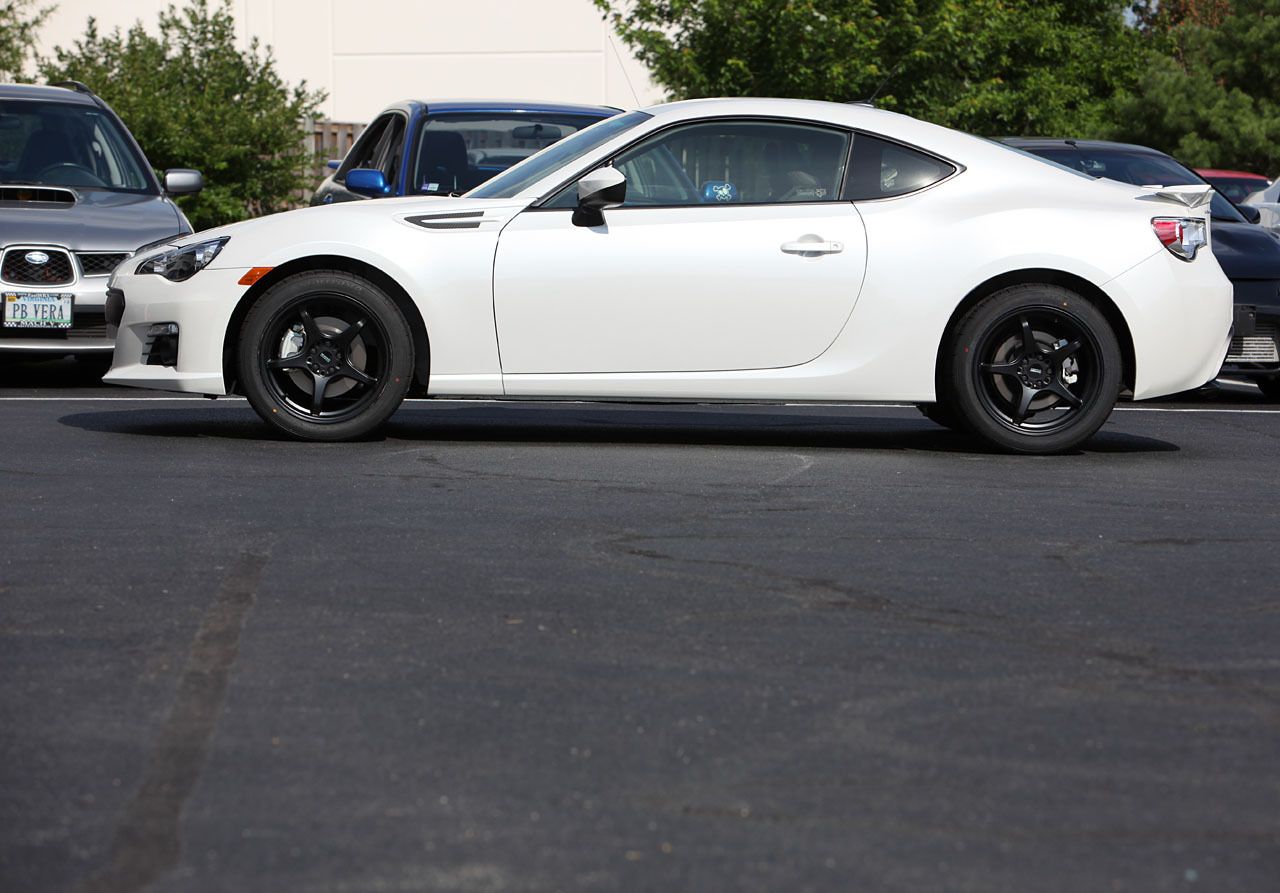 The wheels are our own
Mach V Awesome
, 17x9 +42, satin black on the left side, gunmetal on the right. Tires are 255/40R17. I would probably go with a 245, but we already had the 255's on hand and mounted up, so we just bolted those on. At least at full ride height, I have not been able to get it to rub. If we lower it, it would probably rub.
--Dan
Mach V
FastWRX.com