Quote:
Originally Posted by
Ashikabi
Full soft. Maybe a few in the front. The stiffer the front the less over steer I have. But too stiff like my Stance coils and it'll make your back hurt. At least that's how it was for me.
Thanks! I tried several different combinations of dampening front and rear, keeping the rear softer like you suggested. I'm at 1 click from full soft on the rear and 7 clicks from full soft on the front. I was halfway, 12 clicks on the front, but kept gradually adjusting it one back till 7.
This morning in the dark I pulled over at my rural fire station for a pic. There used to be "no parking" signs on every door... Guess when they painted the building red, they took them off... It used to be blue.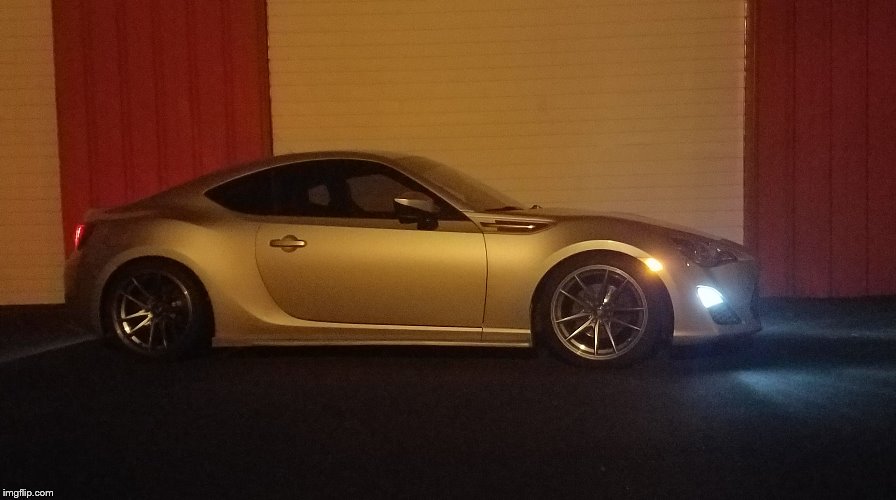 via Imgflip Meme Generator