With the motor in place its obvious the factory clutch master wont work at all. I made the call to ditch the stock brake setup in favor of a manual non ABS setup.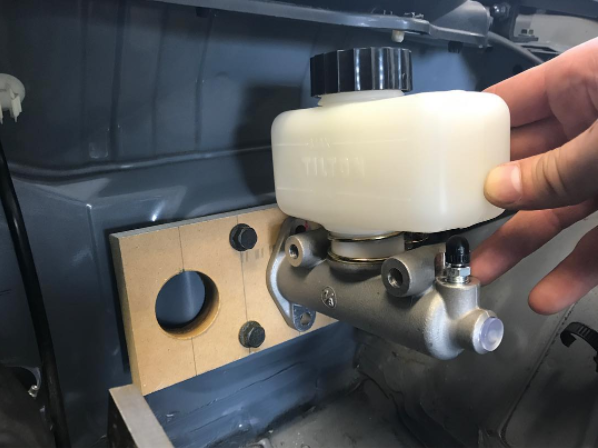 I made a mockup bracket to mount both the brake and clutch master cylinders. A pair of Tilton master cylinders will do the trick.
With the clutch master now moved over about 5" I had to dissect the pedal box and shorten that 5" to match.