Hey guys,
Today I installed the new Perrin Engine Mounts and a Cusco Catch Can on the shop car, just thought I'd share a brief review.
Perrin Mounts
Stock Mount
Comparison
Perrin Mount Installed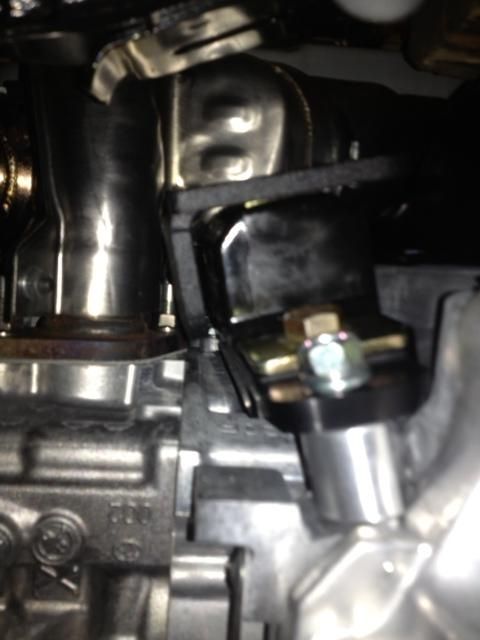 The install was worry free, no issues to report. The stock mounts are a little tricky to get out because they have a stud in them that slides through the frame held in by a nut vs the Perrin mounts that use a bolt that goes into the mount. I would highly recommend having them put in on a lift, I had to jack the motor up pretty far to get the mounts out.
The good news is, I think the NVH (Noise, Vibrations, Harness) are very low. I am very pleased with the fact that car doesn't have a harsh idle at all. I was concerned that putting mounts in would make the car vibrate and rattle but thus far, its very tame!
Now I just need some driving time to the see how they are in action!
I got the Cusco catch can because I like the fact that it comes with a mounting bracket and puts it up out of the way of the rest of the engine. The hose routing that Cusco recommends is WRONG! There is a certain way that I recommend routing your catch can to retain factory parameters while making it actually functional. I also painted it black to retain the "factory" style vs bling bling chrome.
Thanks for reading!