First Turbo FRS in Maryland is complete @ Pure Automotive Performance!
This car belongs to @
TyperRspec789
!
This is the new Full Blown Motorsports Stage 1 Kit which includes:
- FBM Base EL Turbo manifold
- Garrett GT2871R
- FBM Aluminum Wrinkled Black intercooler Piping with couplers
- FBM 3" Downpipe
- FBM 550hp Intercooler with cast tanks
- FBM Intake Pipe
- FBM Dump tube
- Precision Turbo 39mm wastegate
- Tial 50mm Q BOV
- FBM 550cc injectors
- FBM 270LPH Pump
- FBM Dual slim fans
- All Hardware/oil lines and gaskets
- FBM 7psi Basemap (does not include license)
First Half Installed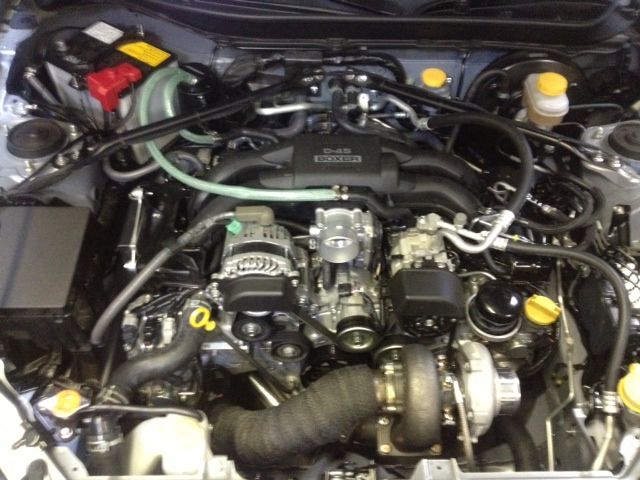 There is quite a bit involved with the installation of this kit including modifying the stock fuel pump assembly, installing injectors, removing the oil pan and welding an oil return fitting to the oil pan, running coolant and oil lines for the turbo, fabricating -10 line and fittings for the oil return, removing the front bumper assembly to run piping including modifying some of the plastic ducting behind it, but all in all, its going great!
2nd Half Installed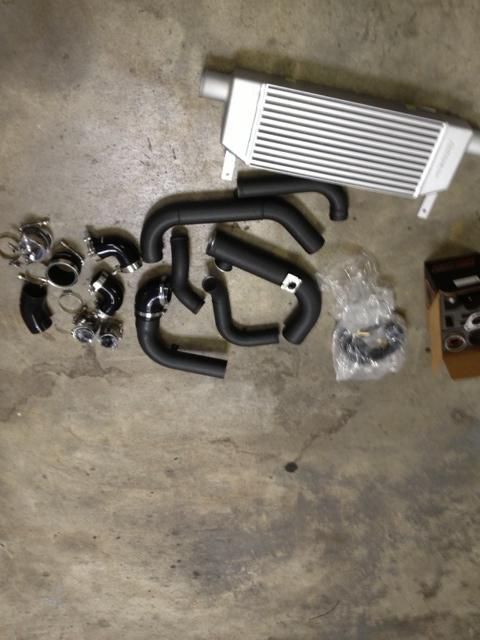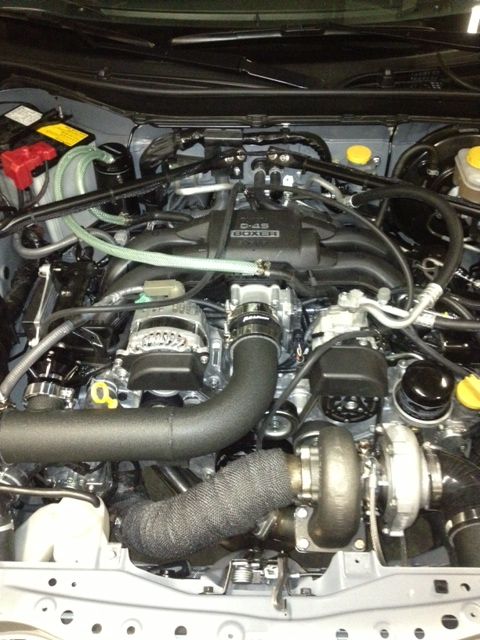 Completed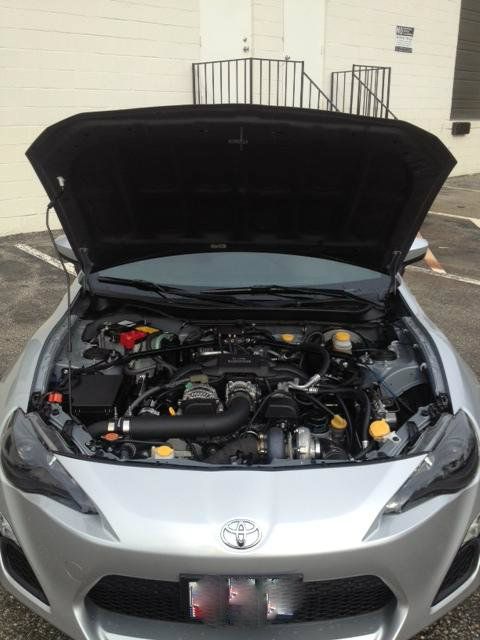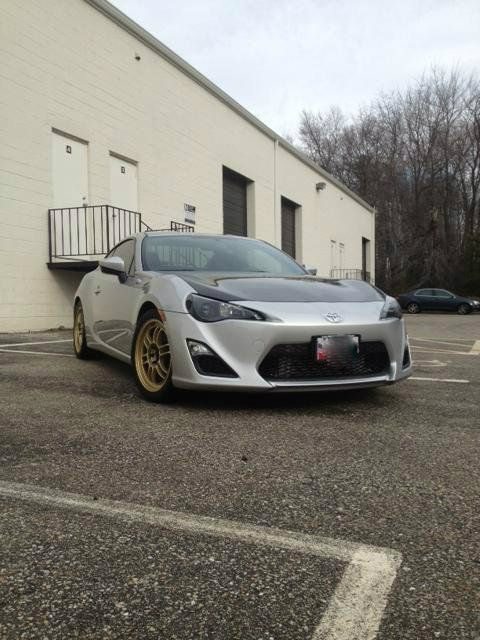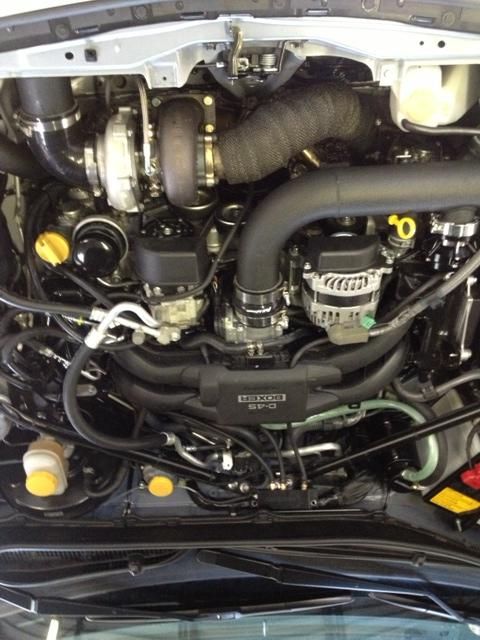 Custom Boost Gauge Install
Overall, we're very satisfied with the kit! The fitment is great, it takes time and patience to get it right. We also installed a catch can, vacuum manifold, and manual boost controller. The boost controller is there to keep the wastegate in check. It adds the ability for the customer to turn it up later on when he switches to E85 without changing wastegate springs. The vacuum block allows for the boost guage and a much more organized vacuum setup, the stock motor has so few vacuum sources. Once everything is together, it is a little crowded around the area under the turbo, but it is manageable, you don't have to disassemble everything to make adjustments. We're hoping to get some base map dyno numbers soon!
We are a Full Blown Dealer, PM for pricing!