I made some new progress today. First, I greased the crap out of the rollers. I wanted to minimize the force I would need to press them out.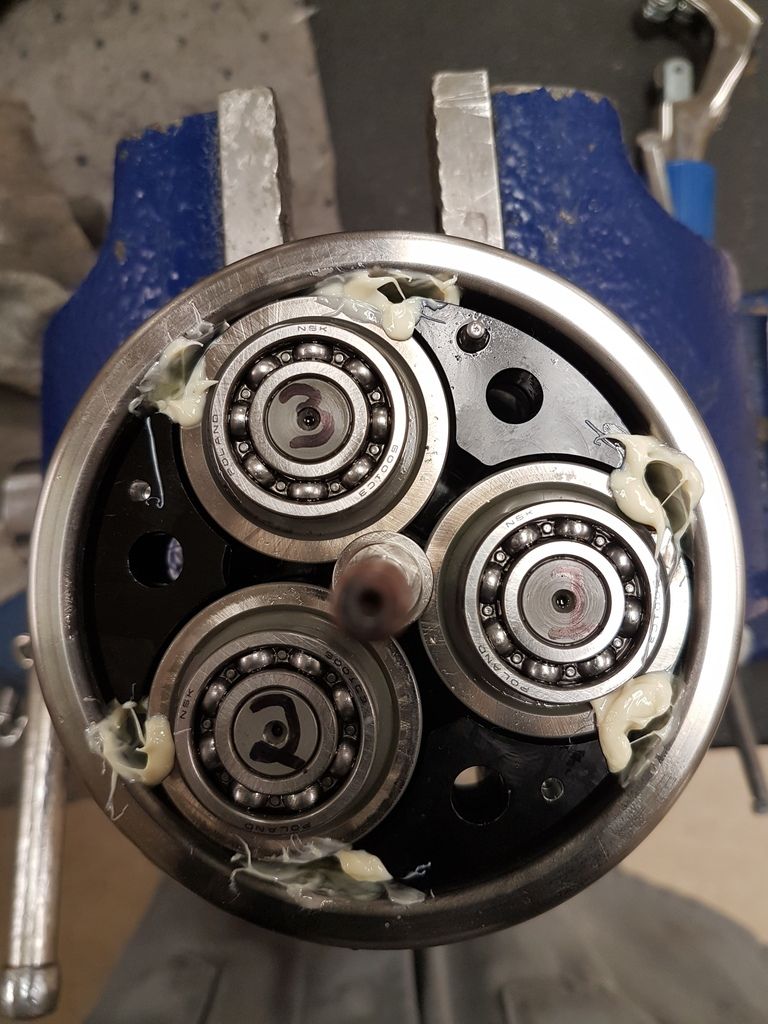 I then heated the ring as much as I could to expand it (notice I have two heat sources going at once). Then it was time to press the rollers out.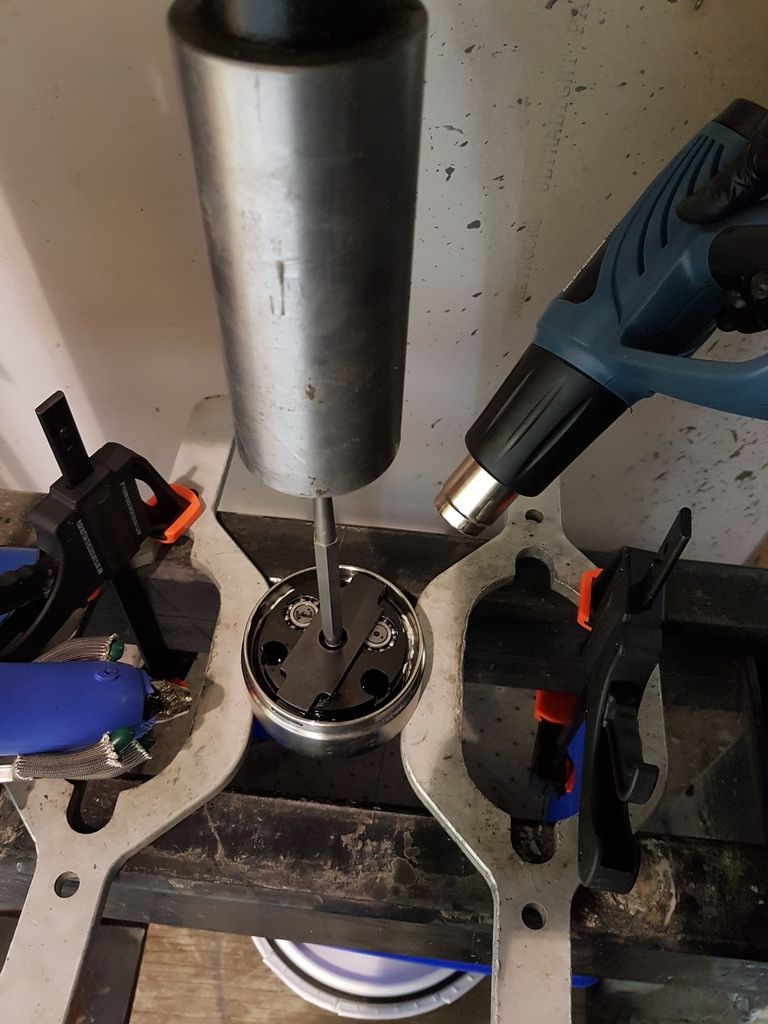 Two things to notice here.
1. The surface finish on the rollers are terrible. They should be smooth to reduce wear on the sunshaft.
2. My number 2 roller has more wear from the sunshaft collar compared to the rest.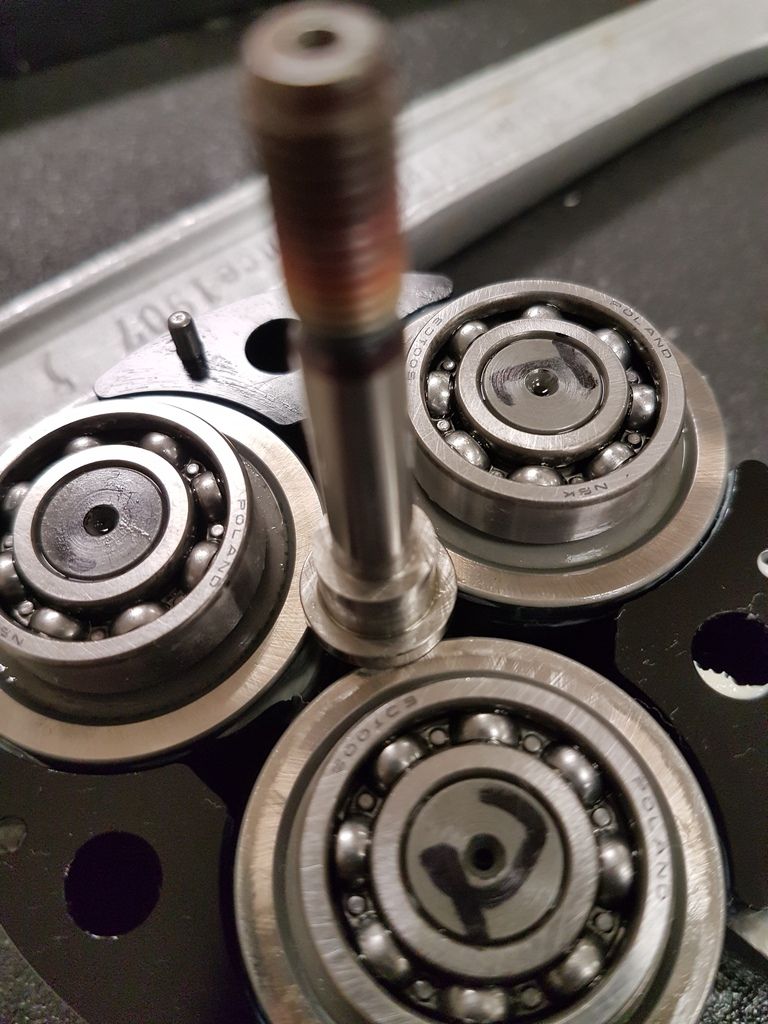 The number 2 roller was also sitting in the recess which has some wear in the anodized coating. This one is a head scratchier.... My gut feeling is that this wear is caused by belt tension putting the most axial/thrust load on the top bearing. If not, it might be from a failed bearing causing the entire bearing to lock up sometimes and spin both inner + outer race. I will need to check this #2 roller and sunshaft very closely for any flat spots.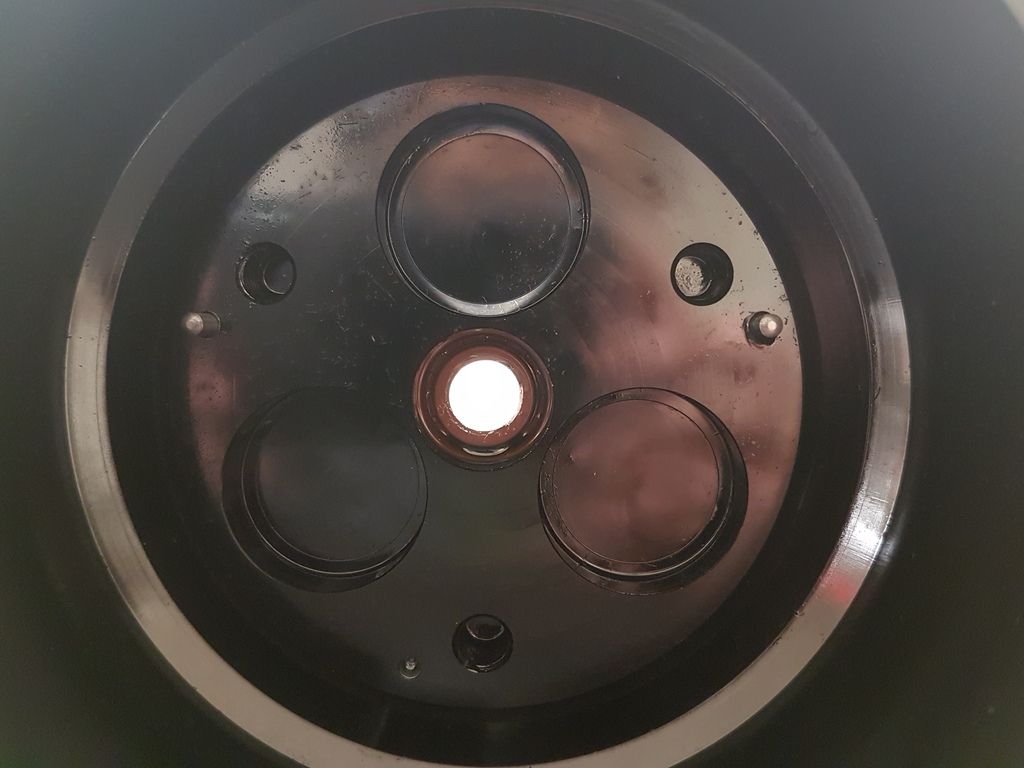 I'm not expert in this stuff. Maybe some mechanical engineers could chime in.
Update:
Writing and talking to myself really gets the thoughts going. Looking at how the belt is tensioned, it makes perfect sense why roller #2 is more worn. Load from the belt pushes roller number two towards the front and into where the wear in the anodization is seen.