This is my track build - a car dedicated for time attack on the track.
Living in Europe (switzerland), i have access to a large range of track, from local club to F1 track.
The simple goal to make the car as fast as possible with a good reliability - with virtually no budget restriction, so i'm trying to get only the best parts available on the market for the build.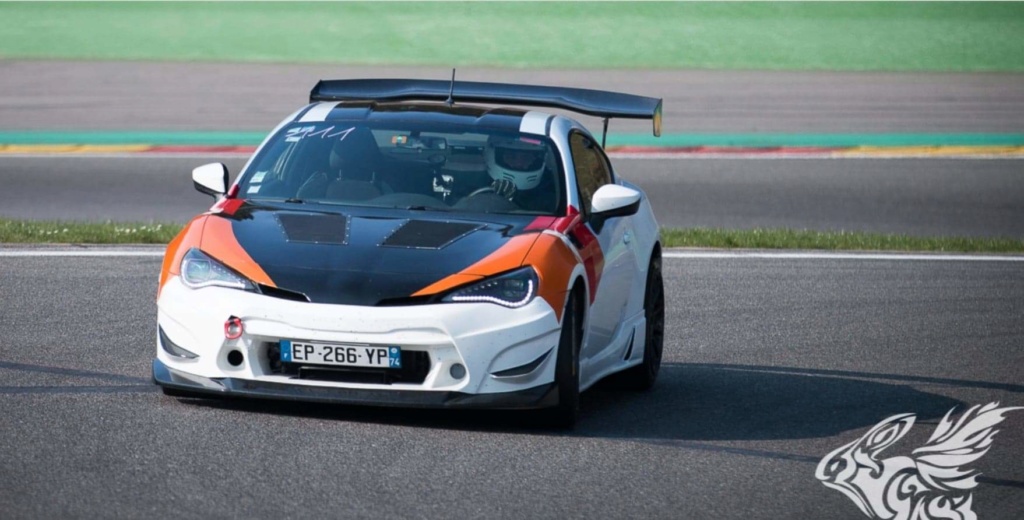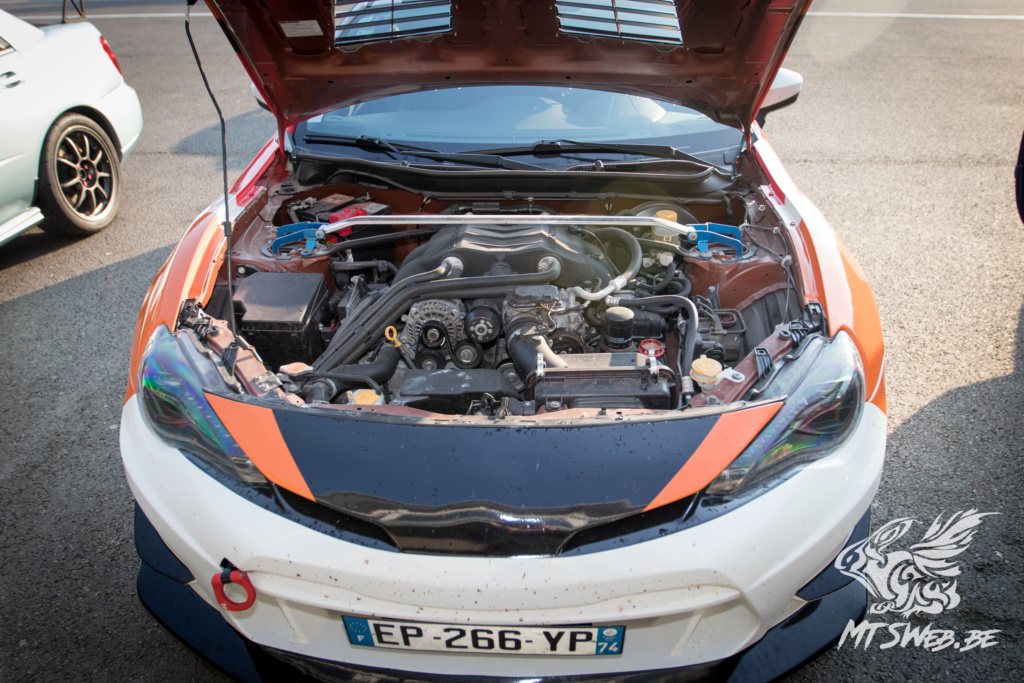 [update October 2019] Transmission swap (CD009) done, forged FA20 from Bluemoon ordered.
What is installed:
1. Engine
a. Exhaust
Catback MxP CSG spe
Fujitsubo dual resonated front pipe
ACE ANACONDA 48.2 4-1 crossfire (!)
b. Forced Induction, cooling
HARROP Supercharger with 75mm pulley and RON98 european fuel.
Deathschwerks 700cc injectors, Deathschwerks 300C fuel pump
Tune by Delicious
Harrop Oil Cooler
2. suspensions
Bilstein MDS sourced from the european Toyota 86 CUP | 14kg front / 18kg rear (!)
Full SPL everywhere
Silentblocks Powerflex Black everywhere
Perrin steering lockdown
no antiroll bars - the suspension is designed to work with the stock ones.
3. Brakes
RR Racing stage 4 BBK - Front & Rear:
Wilwood Forged Superlite calipers, 6 pistons front, 4 pistons rear
Aluminium hat, Anodized and Teflon impregnated
Coleman Racing Winston Cup Rotors, slotted, 330mm
Brake Pads Carbone Lorraine RC6E installed
4. Drivetrain
Gearbox from 370Z (CD009) with Raceseng shift knob
Custom carbon driveshaft
Clutch OS GIKEN grand touring dual disk with lightened flywheel and custom discs for the CD009
Reinforced clutch fork & pivot from Velox
Differential OS GIKEN superlock, CSG spec
Harrop differential cover
5. Wheels & Tyres
ARP studs
VOLK ZE40 17*9.5 et40 with Michelin Sport GT
Slick
S8C
Rain: VOLK TE37SL 18*9,5 et40 with Yokohama A052 265/35/18
6. Aero
Full InGs kit - phase 2 (front and rear bumper, side skirts, side fenders)
Trackspec Hood Louvers
Voltex GT Wing type 2 1600mm with custom brackets
Intec Led headlight
Raceseng tow hooks
Custom paint job
Front splitter APR being installed
Trunk spoiler being installed
7. Interior
Aim Solo Pro DL
Beastronix V2 race version
Sabelt Titan XL bucket seat + Planted Technology seat base + custom Sparco side mounts
Sparco 2000 bucket seat for the passenger + Planted Technology seat base + Sparco side mounts
Works Bell Rapfix Short Hub and Quick release
Sparco wheel R383 Champion
Scrotch Profi II ASM FE w/ sub straps
Custom full cage (same builder as the Peugeot 208 T16 Pikes Peak) To be done
Lightweight battery being installed