Well guys, I'm back on it.. the weather has finally sorted itself and Adam has his wide arches fitted now.
That's the first pop out of my moulds, it fits really well, so I'm happy.
I've now made another set of arches for my project and have decided to make complete bolt on front fenders and a complete FRP rear end from the doors back.
Here we can see the front fender bonded on, ready to have the arch cut off and reshaped to allow big track tyres to be fitted.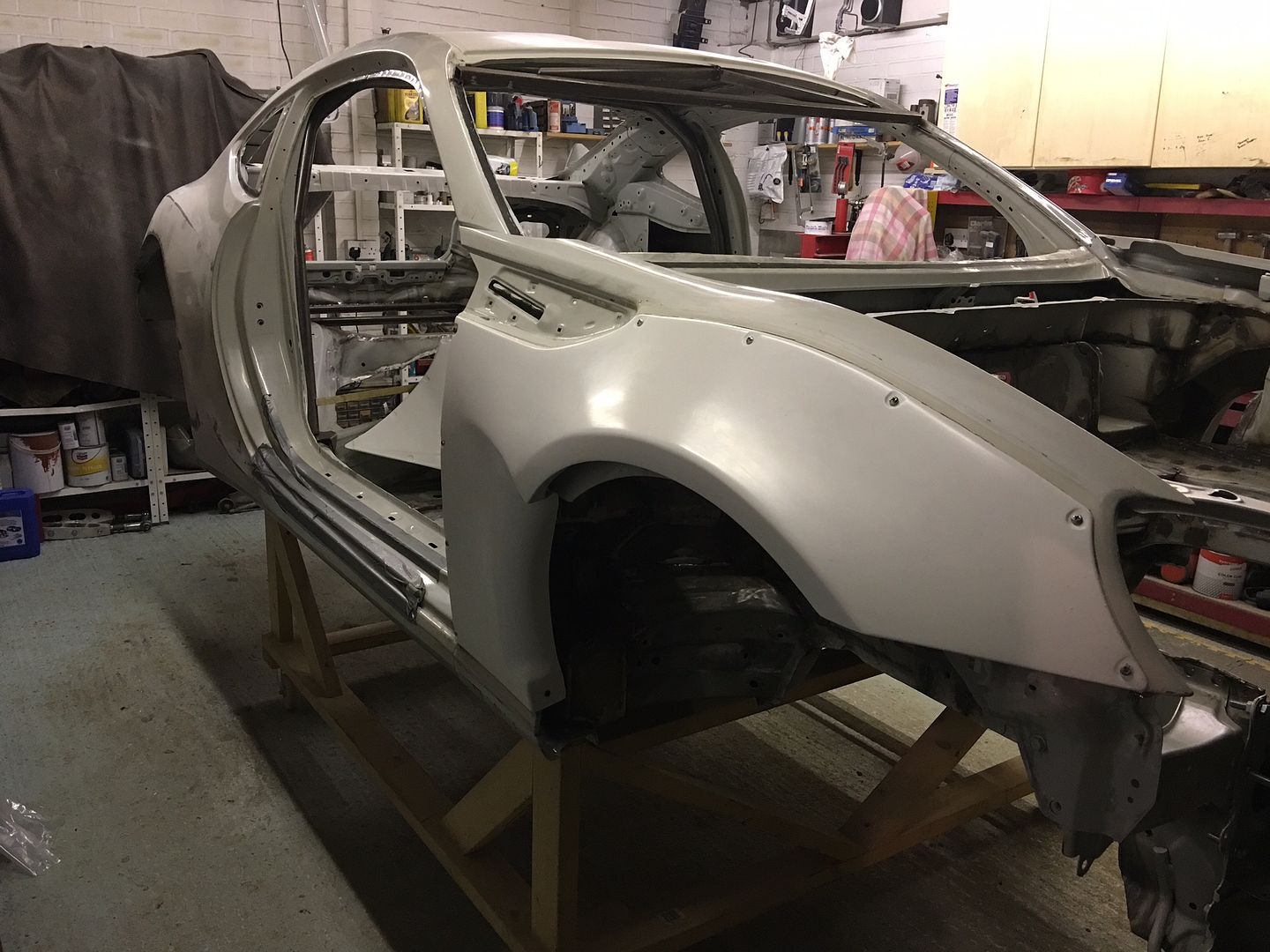 I have also started on making the rear panels moulds. Once done all the metalwork can be removed.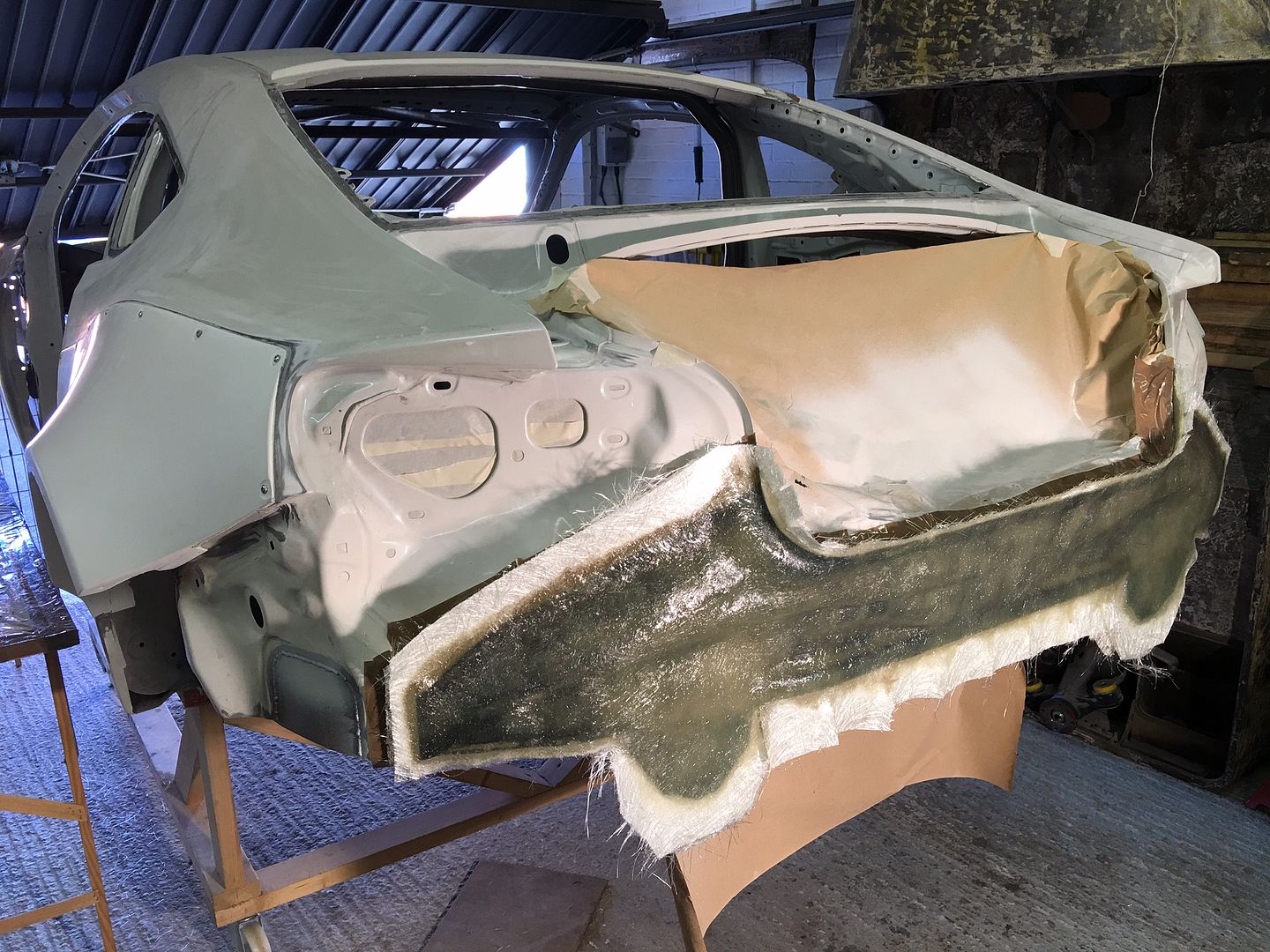 You can also follow me on Instagram, "gt86 nige".