Haven't got much of a chance to snap very many photos(Will update tomorrow with pics that actually show the gold hue). These wheels are my spares, but had to get rid of what I feel is a horrible 2 tone scheme.
But anyways, had some free time & space around a friends paint shop to prep & spray em. Original plan was to actually shoot with a mixed paint in the booth, but myself running off 2 hours of sleep didn't want to stick around for all that extra cure time. So I found some decent stuff that came in a can that cures good enough and did it the "ghetto way"
*cell pics
Because cars always look cooler like this? lol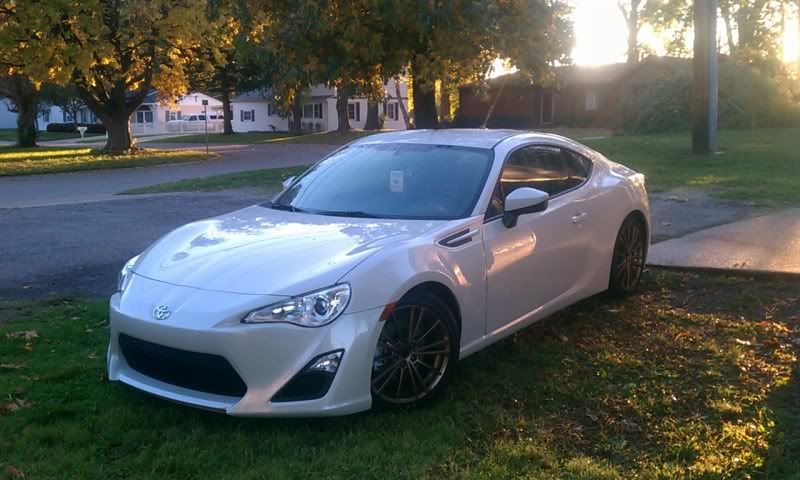 Total time: 4 hours 15 mins from jacking to rolling it out; 2 of us prepping/painting. Shot 3 coats of color on each wheel, no clear. Used about 1 and a half cans, IF that... forgot what exact paint I used but I'll grab it in the morning.
Thanks to my friend Nick for being great at body work/paint wheels are pretty flawless, and providing the extra resources that weren't needed but did make the process a hell of a lot faster.