Building a 2013 FR-S MT. Follow my build. Installs done with my buddy Neal @
WiebTech Performance
Innovate Intercooled Supercharged! Tuned by Delicious Tuning.
Follow my Youtube Channel, "TuneCast"
[ame="http://youtu.be/1vUWK0GqB_Q"]http://youtu.be/1vUWK0GqB_Q[/ame]
Current Mods:
ENGINE MODS
Innovate Motorsports Stage 2 Supercharger
Full Inter-Cooled Kit
Upgraded injectors and fuel pump
Perrin Lightweight Crank Pulley
Borla Cat-Back Exhaust
Borla UEL Header (removed after quality issues)
SUSPENSION
BC Racing BR-Series Coilovers
Swift Springs
Hotchkis Adjustable Sway Bars
XXR 530 Intense Wheels 8.75" +35 offset
Michelin Pilot Super Sport Tires 245/45/17
Bought my 2013 Scion FR-S in November of 2013! Stock!
The first obvious limitation on my Scion FR-S was grip. I purchased 17x8.75 XXRs and Michelin Pilot Super Sport tires 245/45/17 to dramatically change the grip threshold of the car.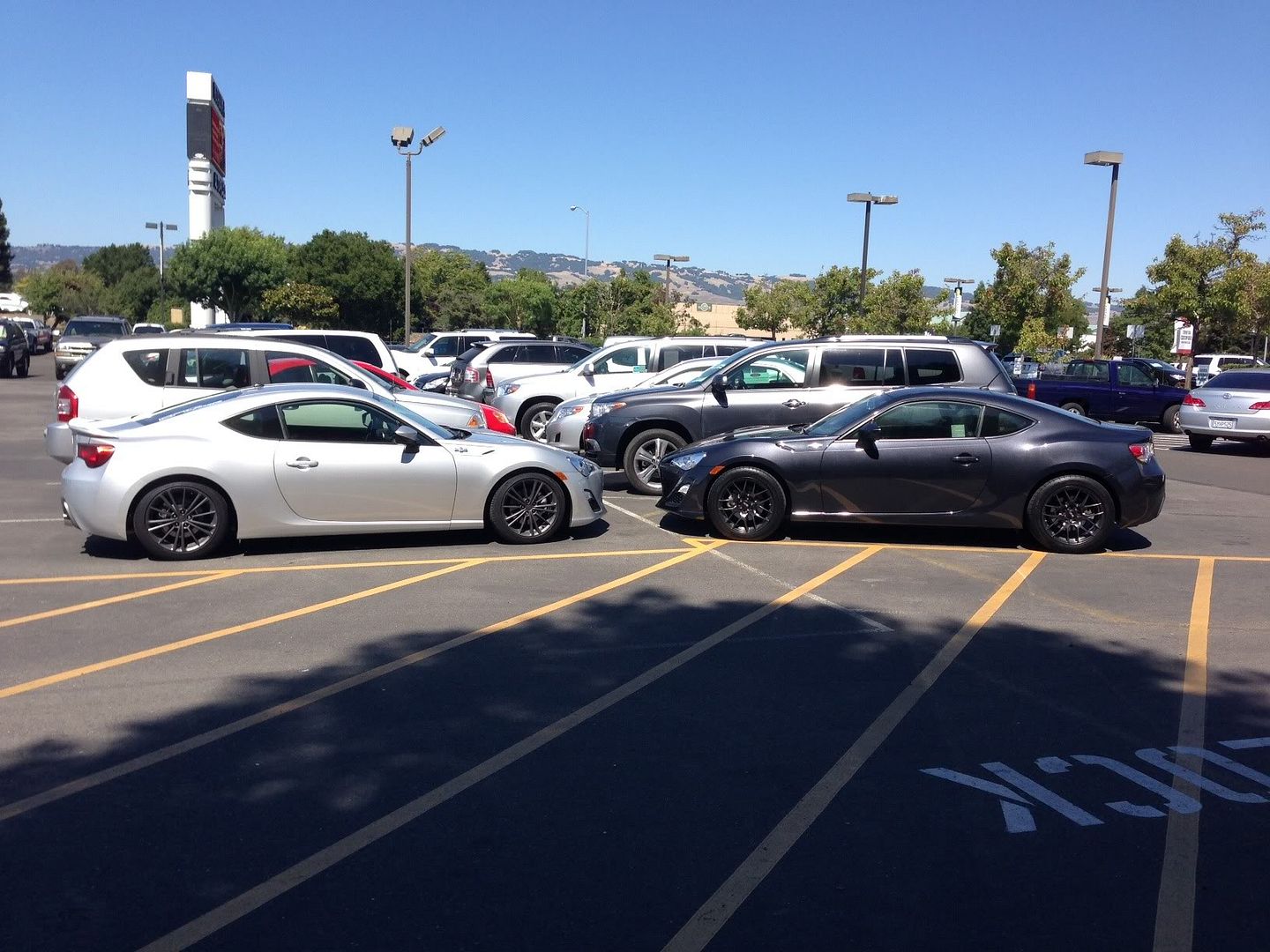 The wider wheel and tire setup added a huge amount of grip.
I would definitely get the Michelin Pilot Super Sports again. I went with a 245/45/17 and it is amazing what a good tire can do for your performance when you push it. I got the 45 height to help keep the XXR's in one piece and soften the blows in all of the Northern CA road construction.
Next step was exhaust and intake.
After reading threads and seeing dyno gains, the mods I chose were Borla UEL Headers, Borla Cat-Back Exhaust, and an Injen Intake.
These mods got rid of my torque dip quite a bit and sound awesome.
I have developed a lot of rattle from the header, and with good customer service from Borla, they sent me a new one and I am returning the defected header.
Check out my video on my Youtube channel to hear this combination. [ame="http://www.youtube.com/watch?v=a29HZ0S2dfs"]FR-S Borla Headers and Cat-Back with other mods. Exhaust note. - YouTube[/ame]
Neal @
WiebTech Performance
came over to help me with the build. He has helped/done the installs from then on. I sold him his car too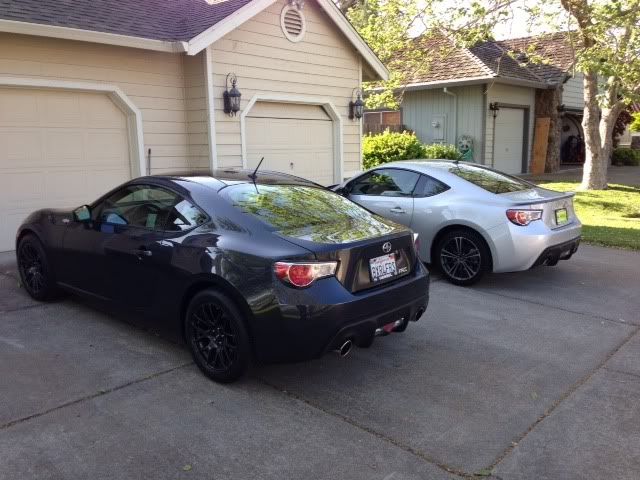 From there I went searching for more grip and control while transferring weight and throwing my car in to turns. The Michelin Pilot Super Sports were gripping like crazy, but it lacked a lot of feel on stock springs and dampers.
I bought BC Racing BR series coilovers and paired them with 8k Spring rates on Swift Springs.
No more rally car look for my FR-S.
Install was very easy. The dampers have 24 adjustment settings and they are actually noticeable. I set mine on 12th adjustment from the stiffest rebound. I will go into adjusting them once everything else is on.
Camber plates come standard with the kit, so adjustment there is very easy.
There is also plenty of space between the wider tire setup and the spring, which makes me think going to a square 265 setup down the road could be a possibility once I have significantly more power.
Unboxing BC Racing BR Series Coilovers with Swift Springs
Installed BC Racing Coilovers with Swift Springs.
I now had the ride height dropped a good 1.5 inches (if not more), and a lot more responsive handling.
I also got rid of the rally car look.
The fitment is perfect.