I finally received my Phantom Electric Super Charger (ESC) Ver 3.0.
I waited about a year and 2 months.
I would like to thank
ESC forum
also thanks for support from @
fenton
@
Sojhinn
@
KoolBRZ
, and @
Shiv@Openflash
for base tune!
@
Sojhinn
made great tutorial video for installing ESC and it helped me a lot.
[ame="https://www.youtube.com/watch?v=UJM3tMMX7JM"]Phantom 2.0 Install Partial Boost - YouTube[/ame]
[ame="https://www.youtube.com/watch?v=hX-FYAelttg"]Phantom Electric Supercharger Full Install Video - YouTube[/ame]
I am also here to help future ESC owners would like to use picture based DIY
It's pretty straight forward installation even you do not have manual
If you cannot understand, i strongly suggest you to take kits to pro or someone can help install.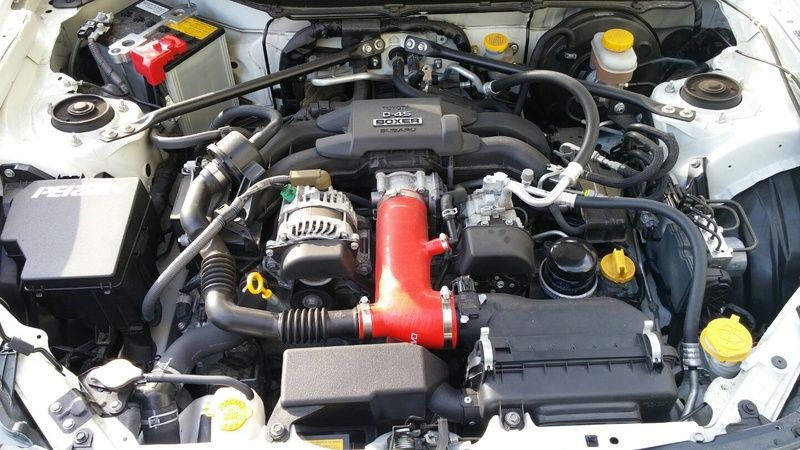 1. Open your hood and find your intake box, throttle inlet, and sound generator. you need to remove them. I previously installed Avo Inlet
2. Remove 2 bolts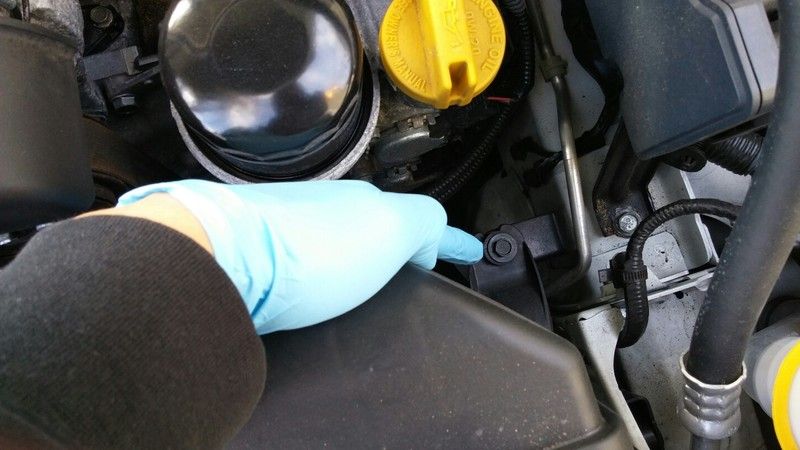 3. Remove last bolt.
4. Loose 2 clamps and disconnect MAP sensor from intake box.
now you can remove stock intake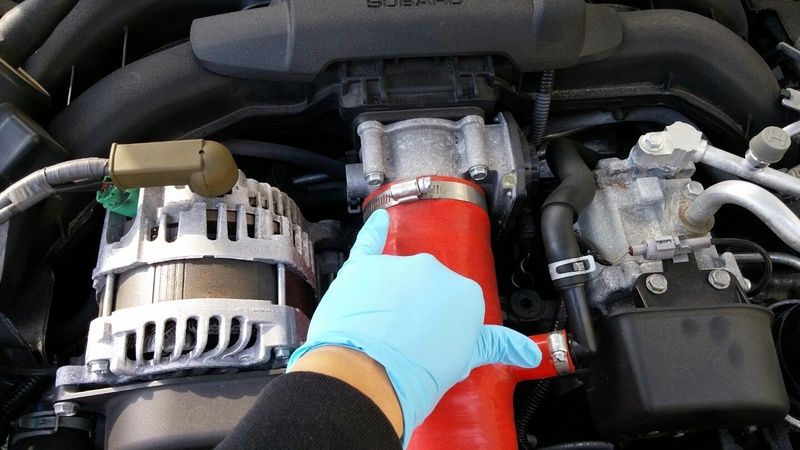 5. Loose these clamps as well. you wont see right clamp since this is for my Avo inlet.
6. use vice grip to loose that as well. also remove hose
now you can remove inlet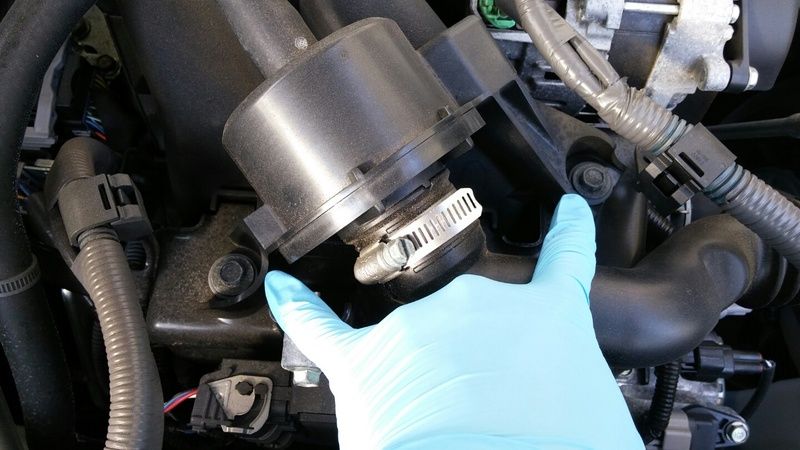 7. Remove 2 bolts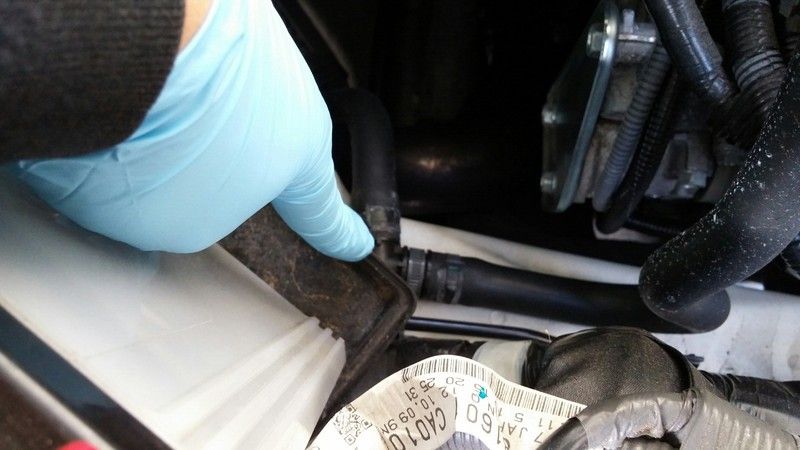 8. under battery tray, you can see "L" shaped plastic connector.
remove hoses from connector.
now pull connect to UPward to remove sound generator.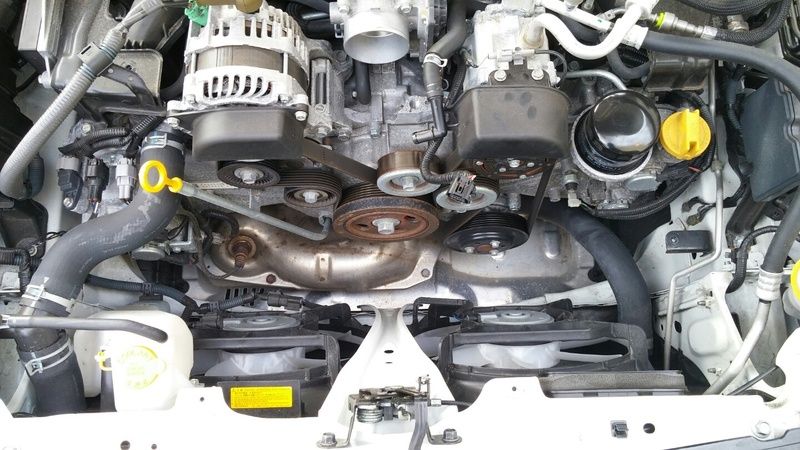 9. once you removed your intake,inlet, sound generator,
you'll see this empty space. yoo~hoo!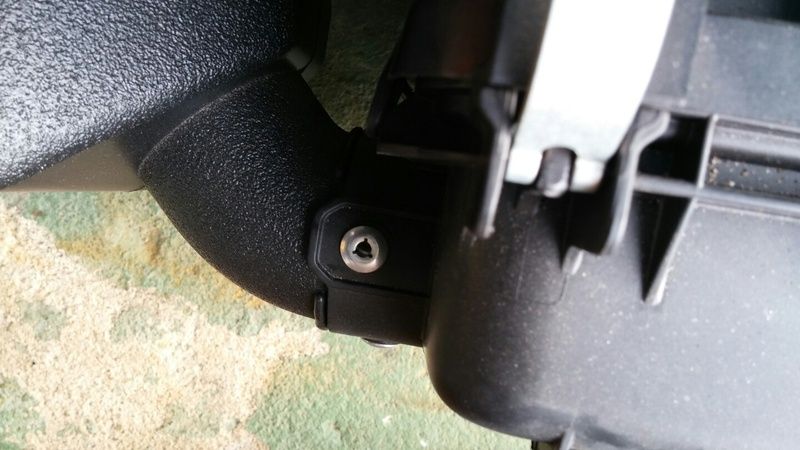 10. Intake Resonator needs to be removed. as you can see, it's rivet attached not bolt!!! which means, you need to drill them out.
this took me most of time from installing ESC.
take your time because you DO NOT want this to be broken!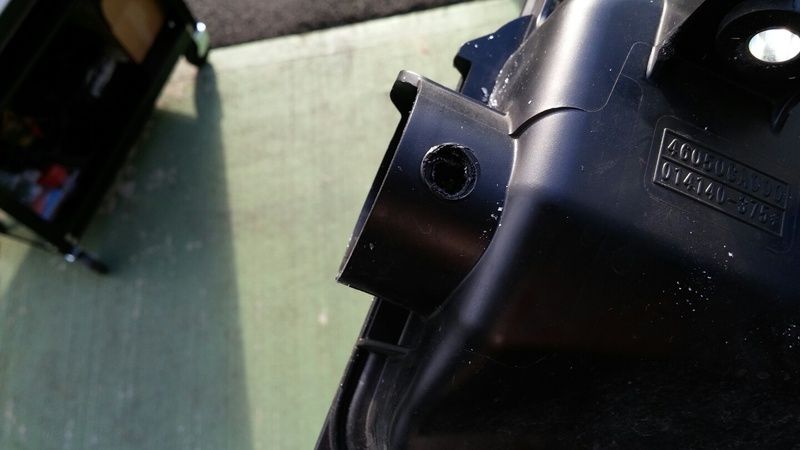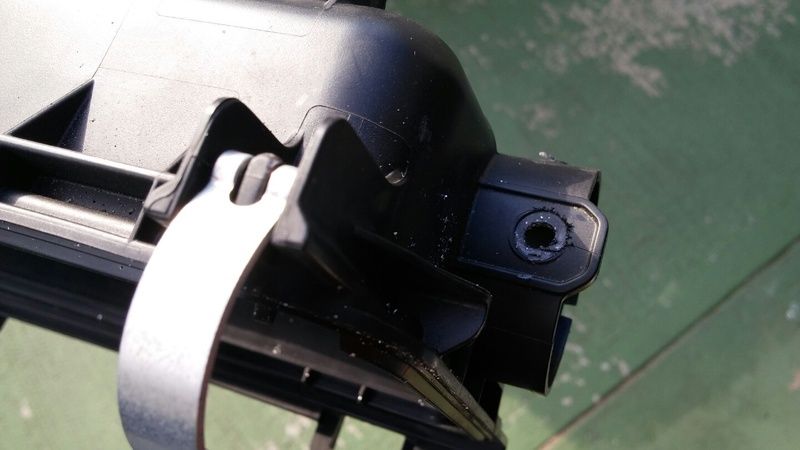 11. Clean broken Rivet stuffs from boxes.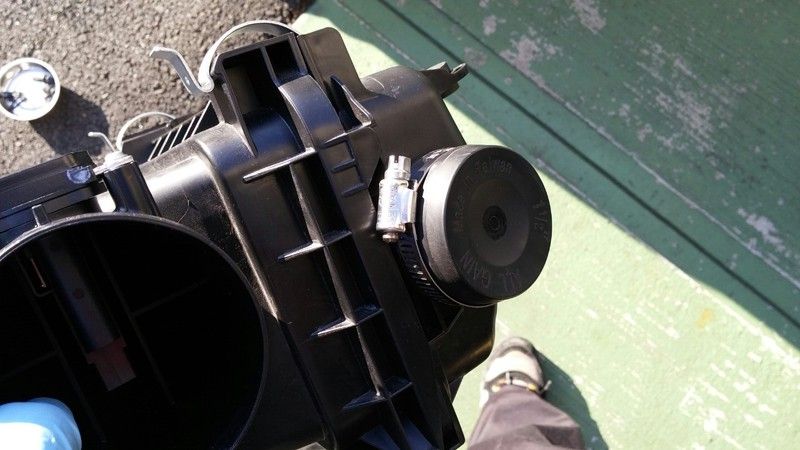 12. Cover your resonator hole with provided plugs from ESC kit
13. Remove your stock Battery
14. install new Battery Tray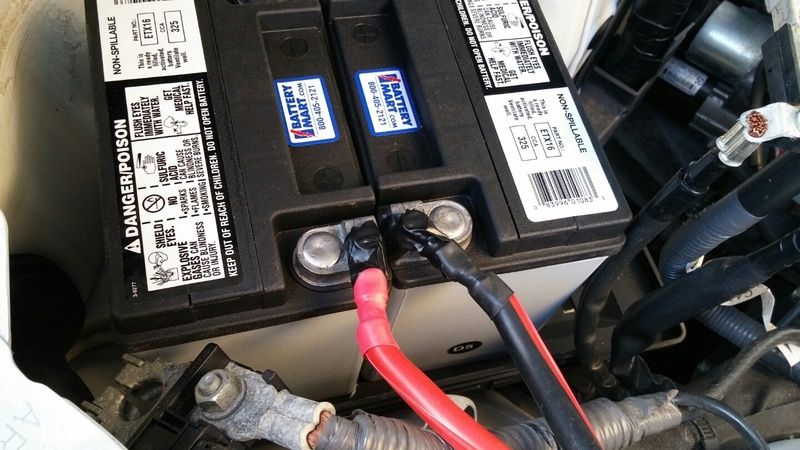 15. Install 2 dump pack batteries and attach dump pack battery cable like picture above.
RED cable goes to positive and Black Cable goes to Negative on other dump pack battery.
I used electrical tape making sure they don't make any contact
16. Install Brass Bar on other side of Dump Pack batteries
also install starter battery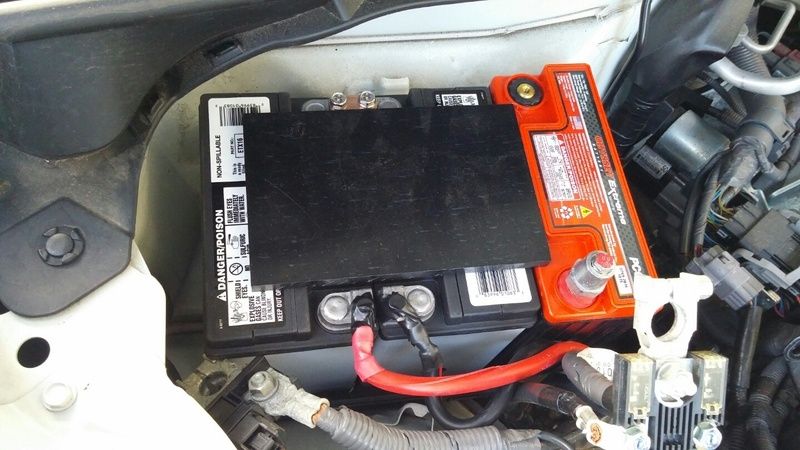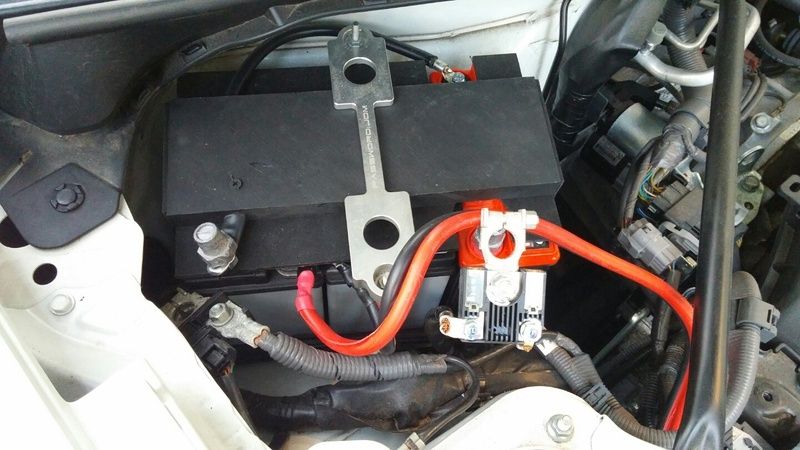 17. install cover and provided negative battery terminal cover.
also bolt down negative cable to starter battery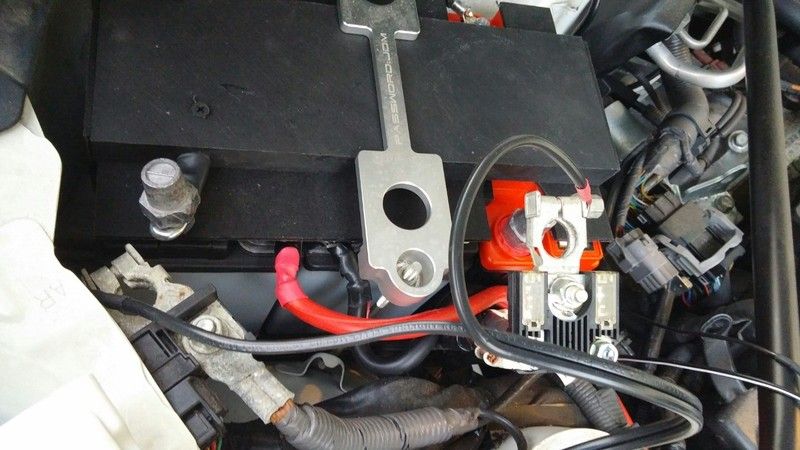 18. install controller's cable to main battery cables.
Red is positive and black is negative
19. install your controller bottom of fuse box.
there is a hole that you can attach controller.
it's little tight fit.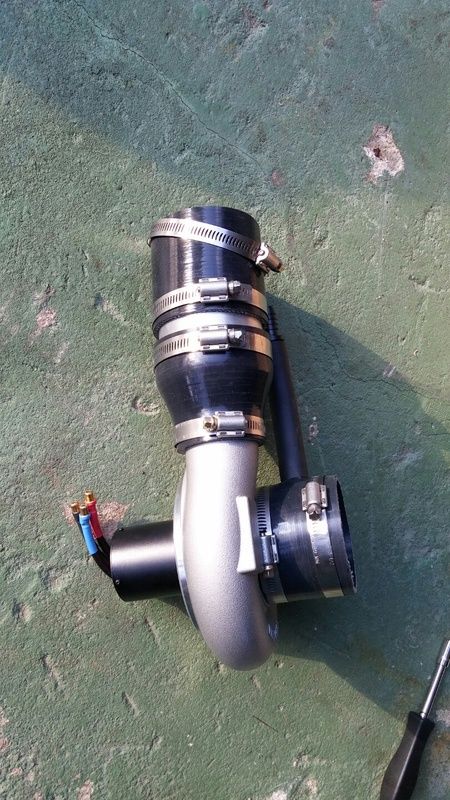 20. now install tubes to ESC
don't tight all the way yet
you need to make adjustments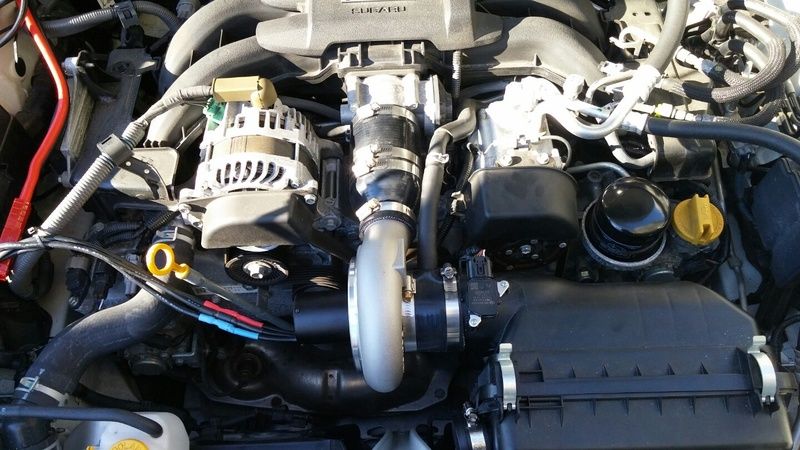 21. install your intake and ESC
Make 90 degree from ESC and intake as well as it's straight to snail from throttle body. since Air is directly going into it you dont want any restriction.
also Re-install MAP sensor!!! most people forgot to reattach it to intake. (i did)
otherwise it will trigger CEL!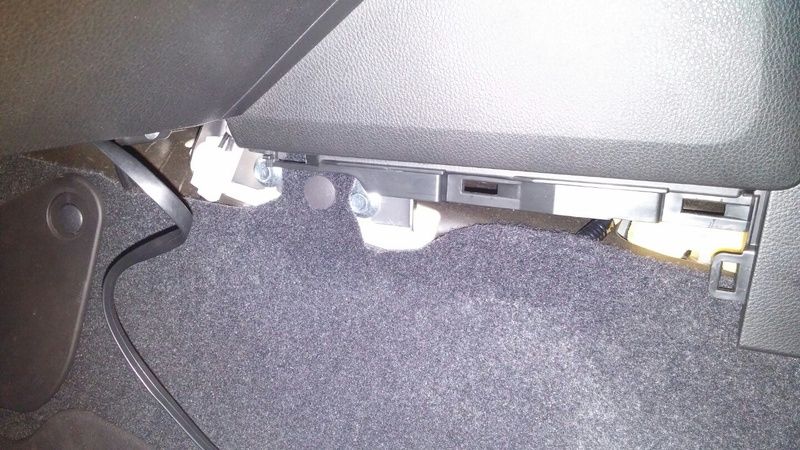 22. now take your both throttle switch and voltage meter to driver side
unclip plastic cover and make both wires go through and grab them from passenger side.
Tip: use Cloth hanger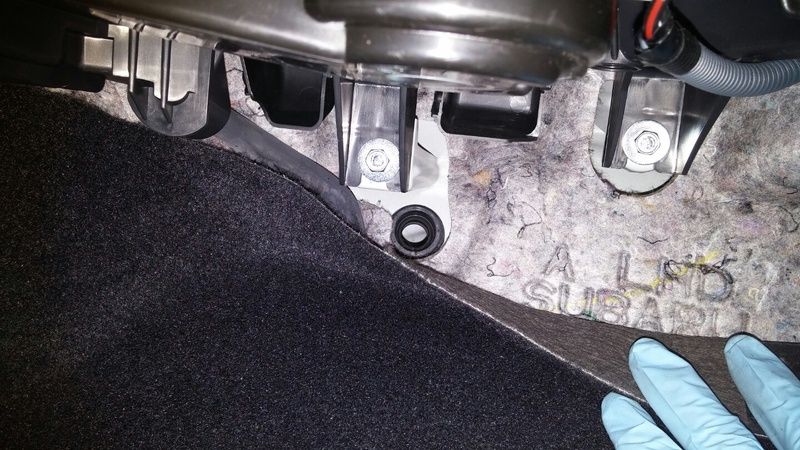 23. Grab both wires again and pass through that sound generator hole under passenger side. now you can grab wires from engine room
24. Install your throttle switch there.
test your gas pedal to making sure you hear click which indicate
activation of ESC
25. Insert Voltage Meter fuse to RED CIRCLED location from fuse box.
26. install your voltage Meter where you prefer.
i choose same location as others did.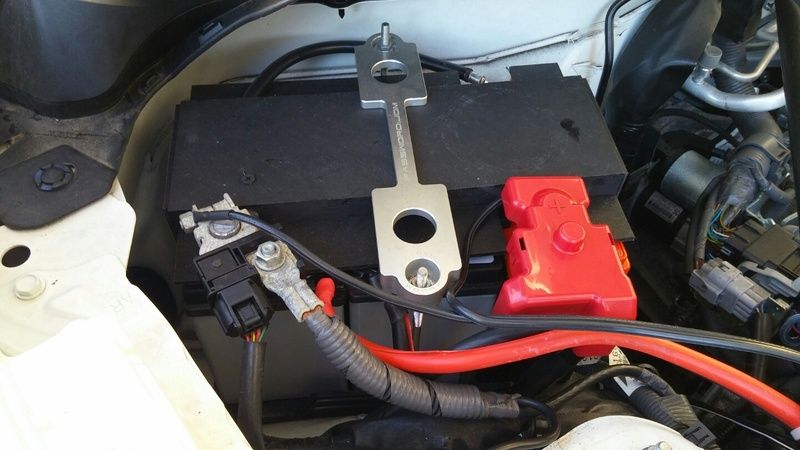 27. now connect your main battery cable to ESC Battery terminal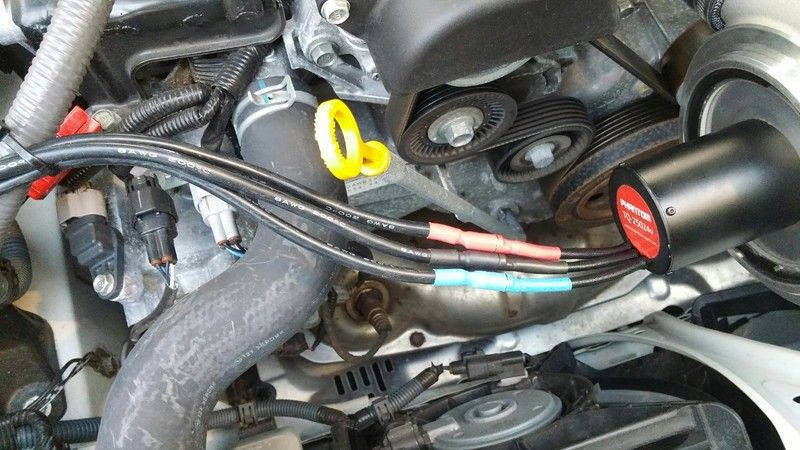 28. connect RED,BLACK, BLUE wires to ESC from Controller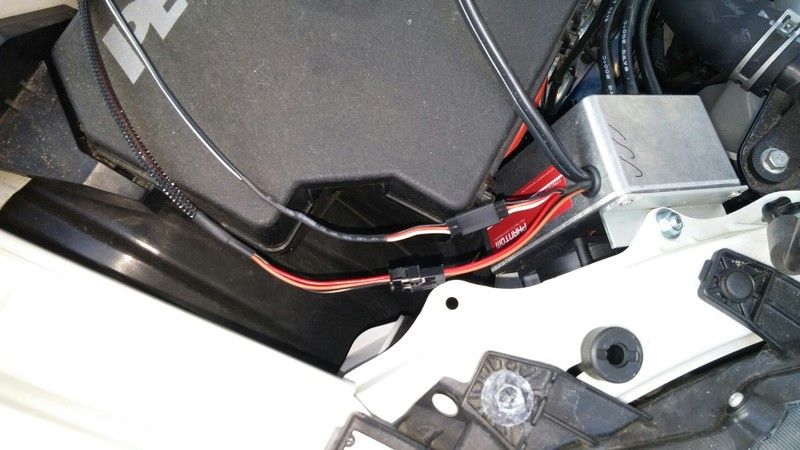 29. Connect your throttle switch, Voltage Meter connectors to Controller.
you probably notice that Throttle switch wire is damm too short to reach controller but you can get it there. or you can extended wires from cut and re-soldier them.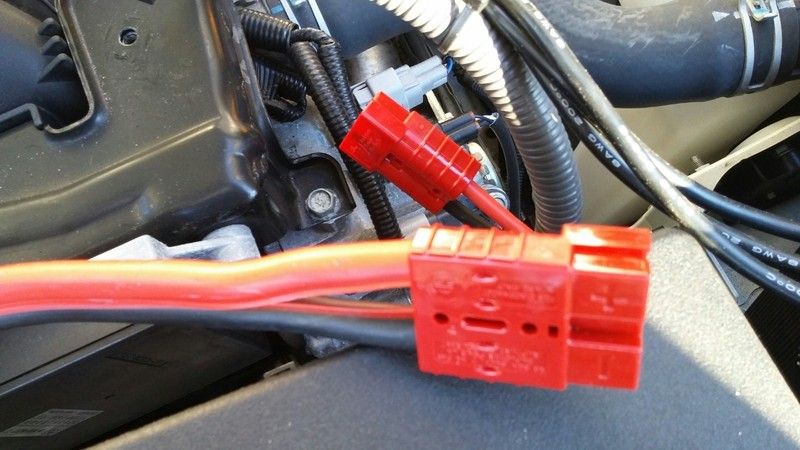 30. connect Dump Pack Cable to Controller & double check your all connections as well as ZIP TIE!!
Now you finished installing your ESC but Do not start your engine yet.
31. Grab your OFT and upload ESC tune.
you can
download tune here
32. once tune is complete uploading, Start your engine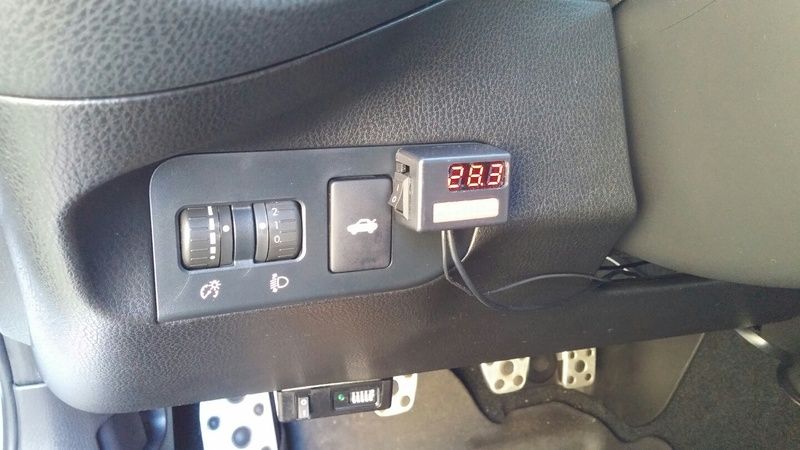 33. Let it idle and see your voltage meter reading 28.x
mine shows 28.3
34. Go out Test Driving!! Feel the 4.5 - 5 psi Boost!!!!!!!!
don't forget to datalogging and make sure tune is safe.
Please feel free to ask or comment.