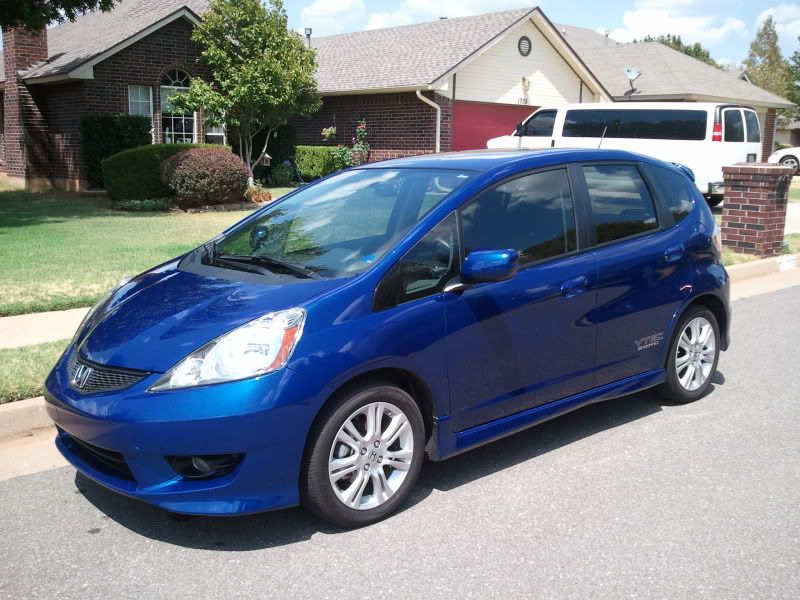 This was my Fit. Great little car! Quick revving and nimble as shit, just like a go-kart. I only wish they'd make an Si or R-Type of this instead of the Civic. I initially went to buy a Civic Si and test drove the Fit just out of curiosity. You can see which one I preferred. The Civic was downright boring compared to the Fit.
I'd still be driving it if a hailstorm hadn't totaled it. I used the insurance check to buy my FR-S. Don't get me wrong, I love the FR-S, but as a daily driver, the Fit was much more practical and yet still a hell of a lot of fun to toss around. Of course, only with a manual. The automatic was pretty anemic.
I think I get nostalgic over the Fit because it was surprising how much fun it was to drive. With all the hype over the twins, you expect it to be fun, but the enjoyment I got from the Fit was so unexpected, and for about 9 grand less.