Hi everyone,
You might remember me from the project where I took a stock muffler and modified it with a electronic exhaust valve.
http://www.ft86club.com/forums/showthread.php?t=111280
Well, this time, I took things a step further! Since the preivous muffler rusted out in an uncontrollable fashion, I bought another one (OEM) and decided to go with a vacuum-actuated valve.
I bought it off Aliexpress and I have to say, the quality is more than decent! Been running it for two months with no issues while the previous, electronically-activated one, was less reliable. I often had to disassemble the motor to put all the gears back in place.
So, let's get to it:
STEP 1 : Modifying the muffler.
Once again, I called my friend Julien to help me with this. He's a brilliant mechanic currently working for Gillet Motorsport, the only Belgian car "manufacturer" there's left! Americans might have seen a Gillet Vertigo at last year's Pikes Peak, driven by Vanina Ickx, Jacky Ickx's daughter.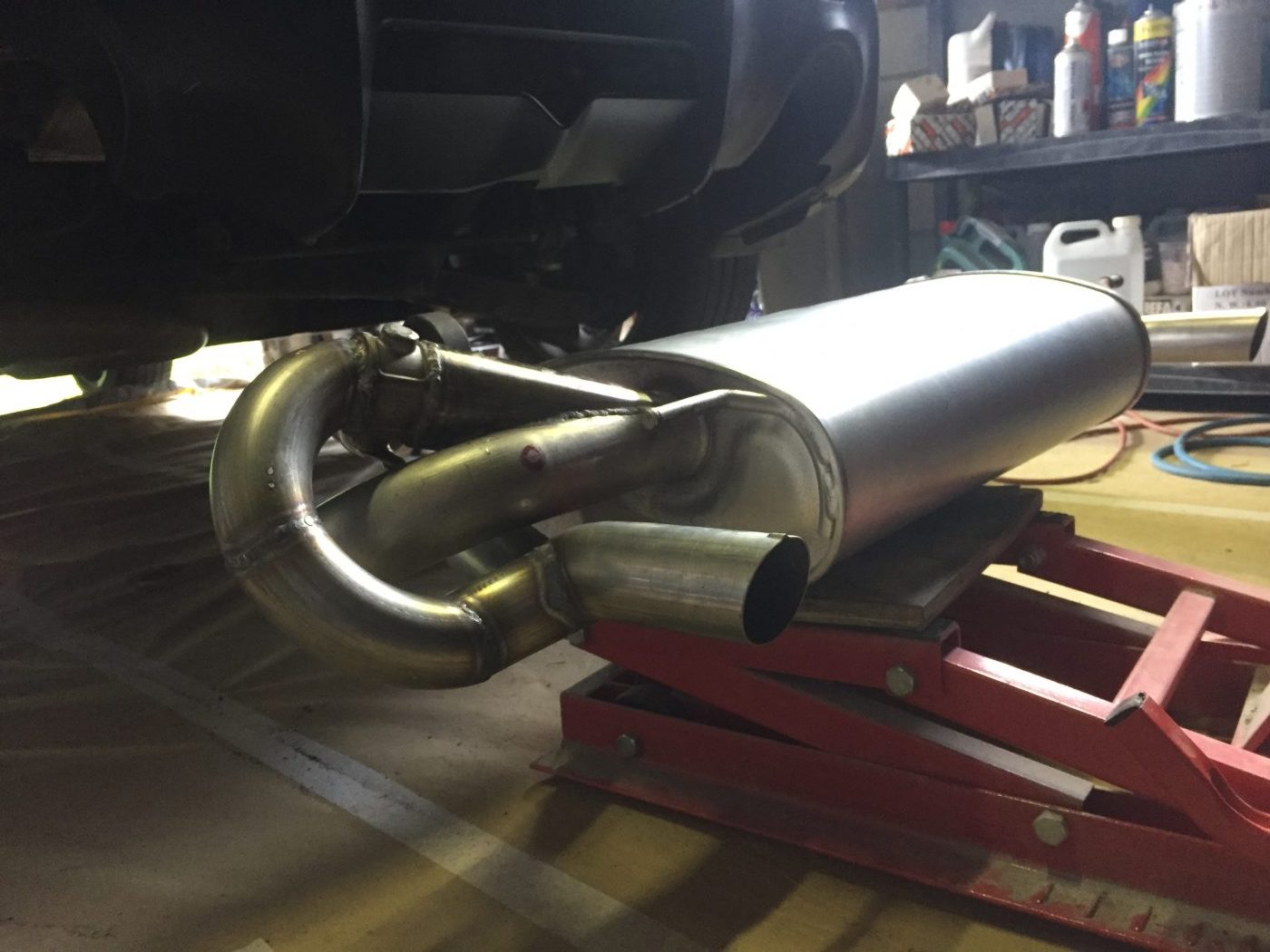 Some might argue the exhaust path is not optimum, and they'd be right. The sole purpose here is to liven up the exhaust by making it a bit louder. And I don't think the stock exhaust, aside from its weight, is badly designed regarding exhaust flow.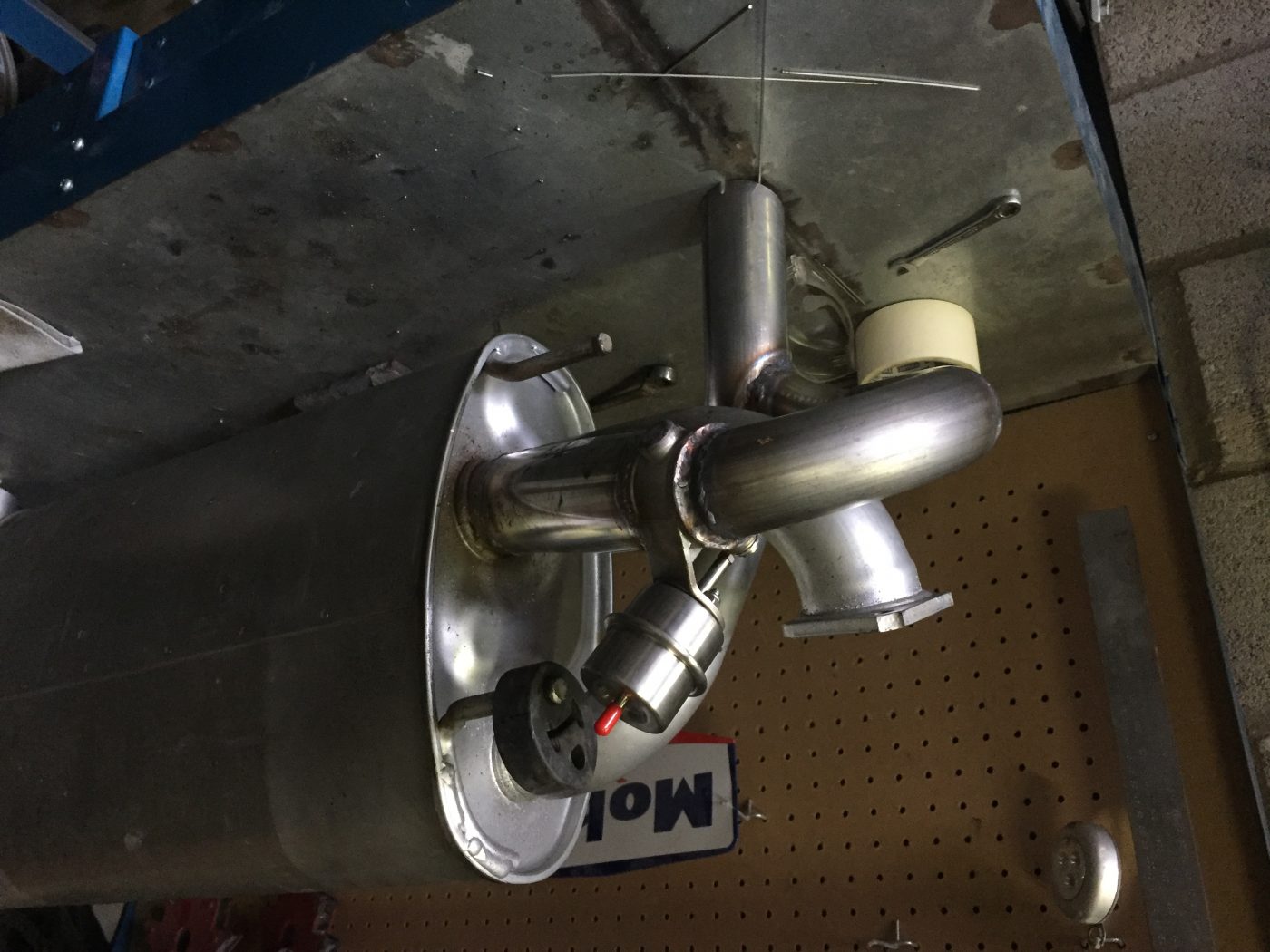 Exhaust upside down so you can see the valve.
STEP 2 : Finding a vacuum source

I chose to T the brake booster line. And so far, even in 'spirited' conditions, I haven't experienced any brake fade at all.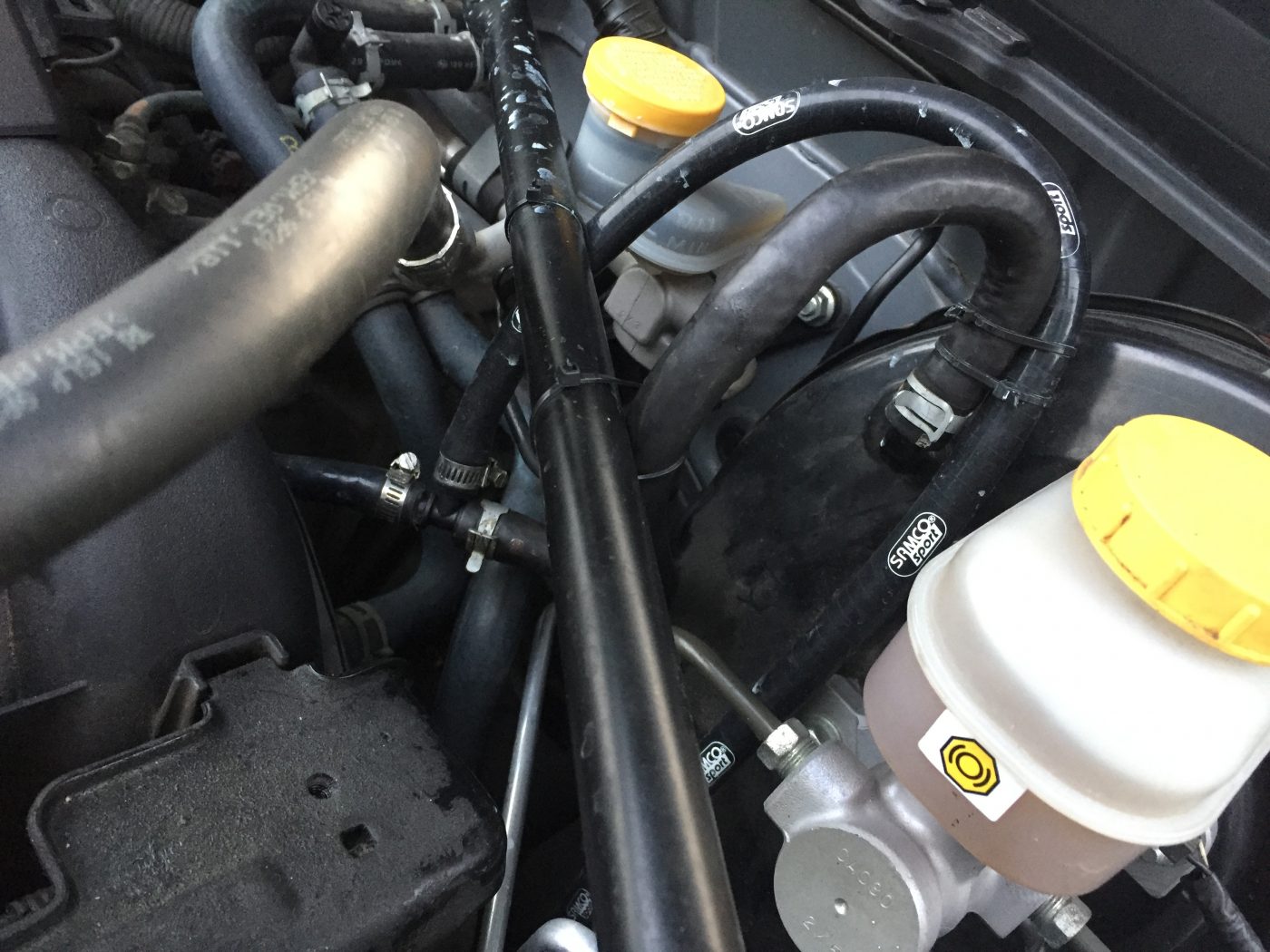 STEP 3 : The control device.
There are three modes. Open, closed and active.
The last one works as this: when the engine is not under load, vacuum pressure is created in the intake manifold. When you apply throttle, vacuum decreases which open the valve. The valve type is therefore a normally open one.
The three modes are made possible thanks to 2 solenoids and a on-off-on switch.
Here's the solenoids wiring (still in ghetto beta style):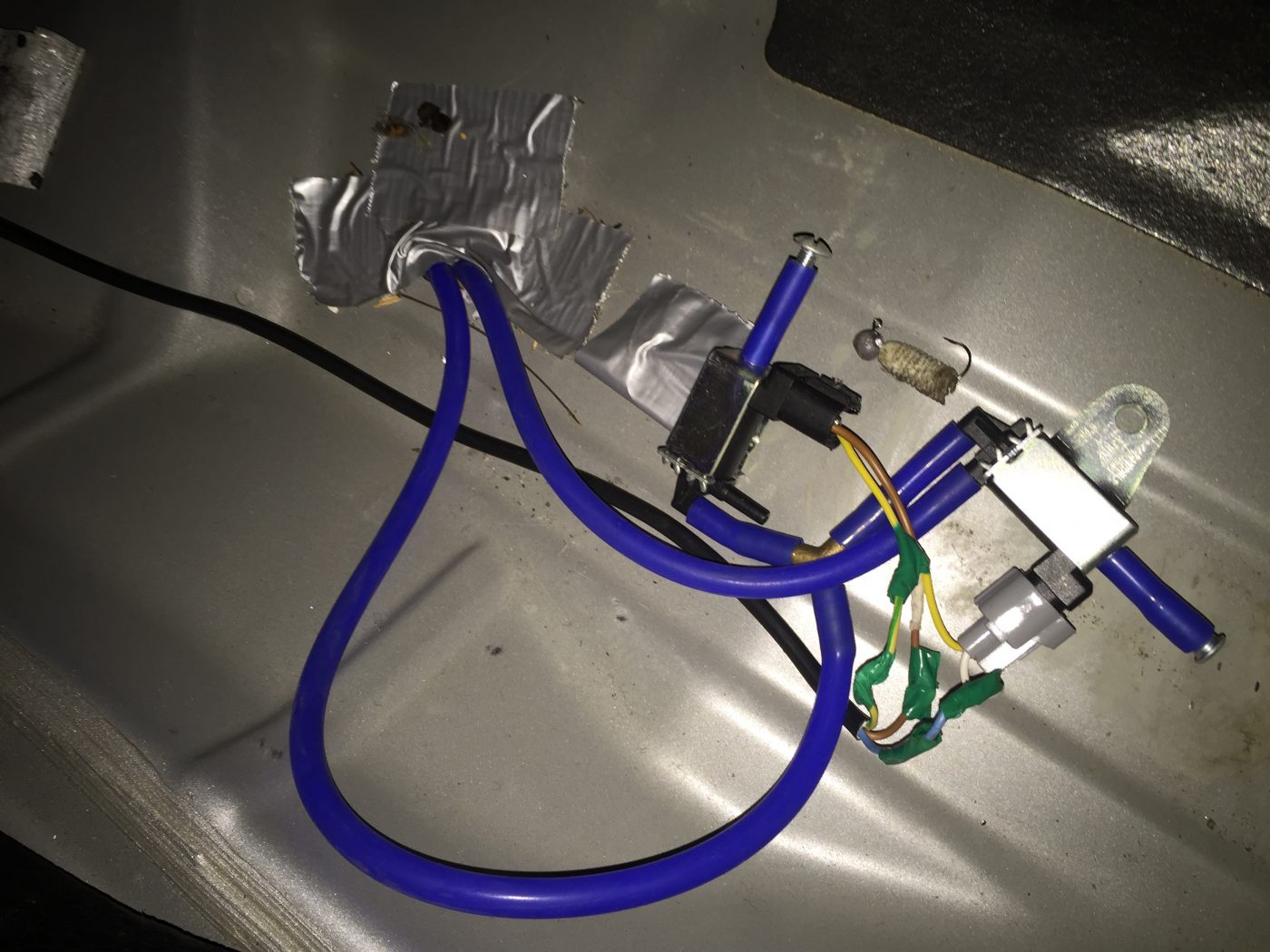 And the switch is located between the traction control and ESP switches.
Not the cleanest, but clean enough for me.
In daylight, the color of the switch and the oem module are nearly identical.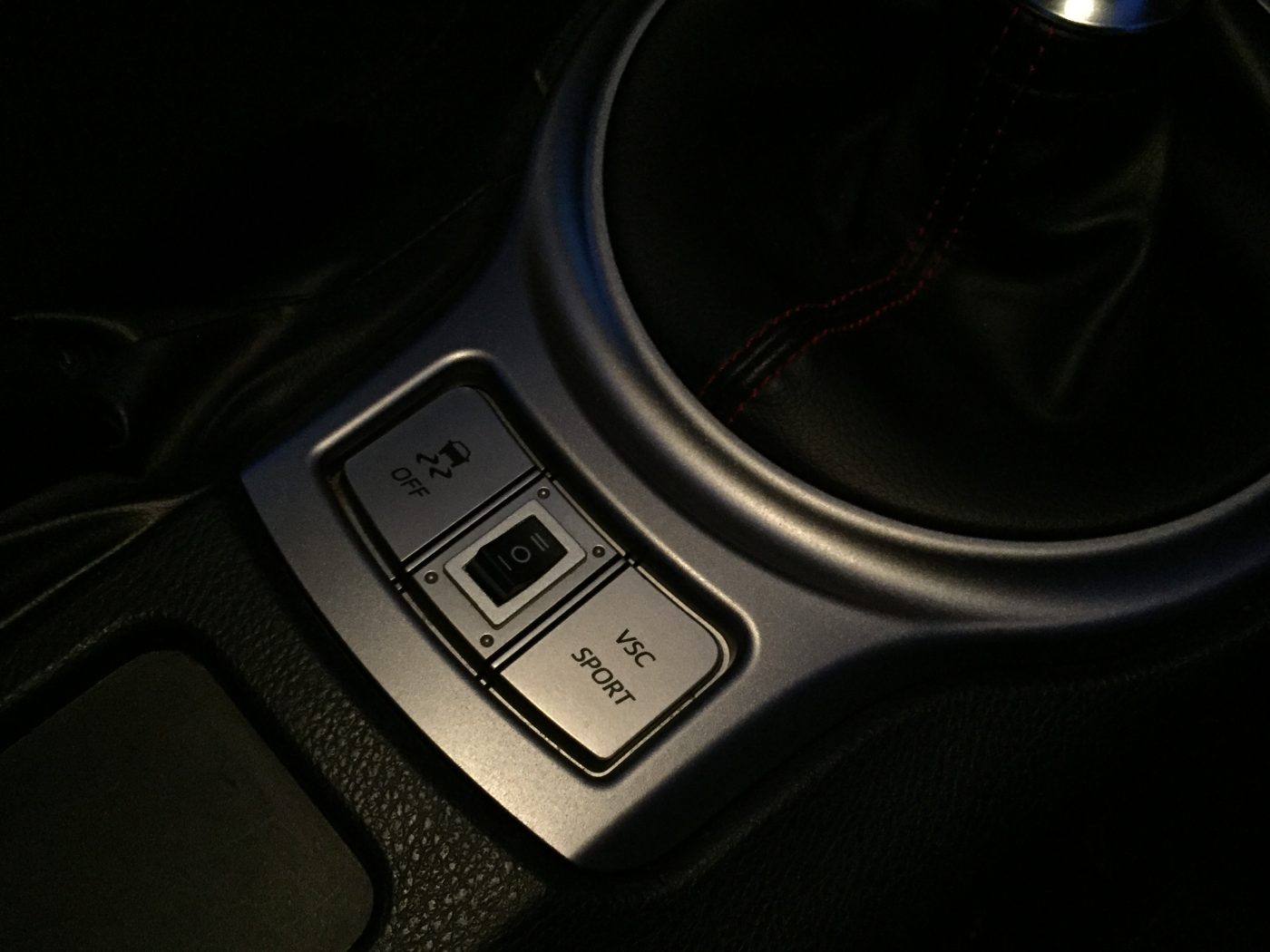 O = closed
|| = open
| = active.
I think that kinda make sense.
THE RESULTS :
[ame]https://www.youtube.com/watch?v=1GuWckCCcOg[/ame]
My opinion :
I absolutely love it.
I especially like the active mode. This is what I was after and I'm not disappointed. The active mode feels like it comes from the factory. And makes the car feel more... I don't know, refined?
Anyone can be loud. When you have a full exhaust, you sound like you have a full exhaust, like the car is tuned. With the active mode, it seems more "powerful", if that makes any sense. Like when you see a TT-RS or RS3 passing by. They don't make that much sound but when they send it, you're like "oh crap", all hell breaks loose. That's the effect my car now does, at least, kind of, still while going half the speed of course...
Thanks.
If you have any question, feel free to ask!