Quote:
Originally Posted by
AJUSA.com
I was just quoting another user in that post. Not sure what tune is being used.
I thought it to be odd too, so for good measure, like any test should be, I put this on MY
6MT FRS, STOCK OEM ECU
just to see what it did...
Here are the results in 3rd & 4th.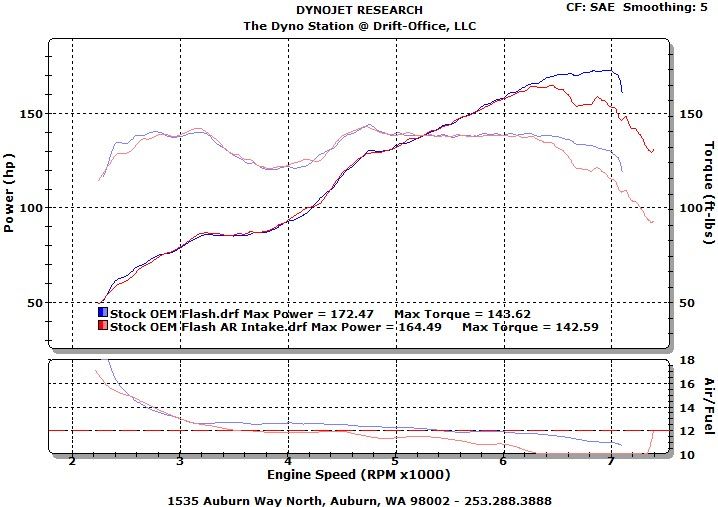 Perhaps the OP's hardware is faulty? But 2 different cars with similar results, one @ 6000 miles while the other @ 5000 miles. Note that the baseline used was done a few days earlier when I tested another intake.
Just posting my findings.
Regards,