I've always been interested in Innovated Dynamics's FR-S brake ducts and but since I own a BRZ, I've never purchased them. But with contemplation of swapping to a FR-S front bumper, I've thought about those ducts again. Unfortunately Innovated Dynamics has now shut down. Of course, there are other brake duct kits on the market such as the one made by APR, and others, but in terms of design, I liked the Innovated Dynamics version.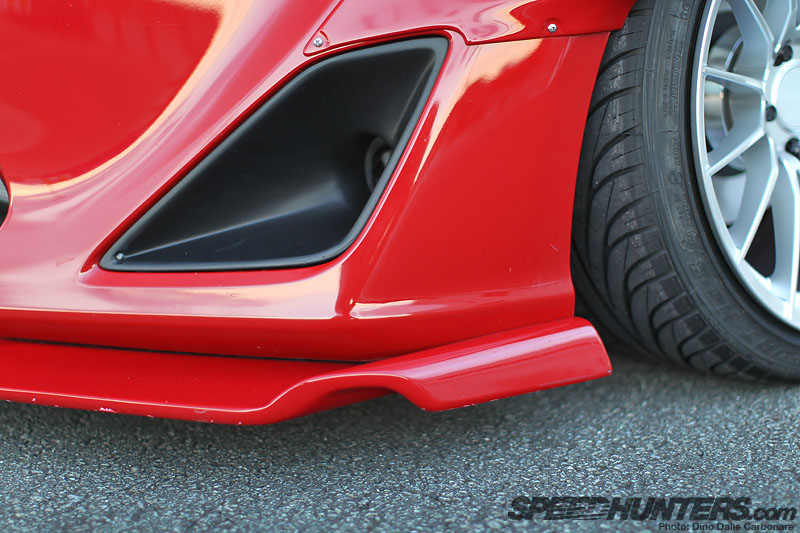 Another one that I like, but has never been brought to production, are the ML24 brake ducts.
What I'm thinking is that maybe we can 3D scan or laser scan an FR-S fog light bezel piece so that we can have the edge shape as a 3D model along with the snap on edges.
Then we can bring it into SolidWorks or an equivalent program and remodel the interior part so that it has a nice concaving duct, similar to the ML24 one.
Afterward, we 3D print a mold for the piece and then cast our trim piece using that mold, and sand it afterward.
I would then skin it in carbon fiber using resin, carbon fiber fabric, and clear coat, and wet sand it.
How difficult would the process of scanning, and then manipulating the model, and then either 3D-printing the piece or 3D-printing a mold for the piece be? I reckon we can do one and then mirror the object for the other side.