Quote:
Originally Posted by
LancePower
I've seen a lot of conversation comparing the USDM tS Springs and the JDM STI Springs.


Can anybody talk to me about the USDM tS Springs vs the USDM STI Springs (B2010CA000)?

Some parts warehouse sites list the USDM STI's as being compatible with all Models while conversely a few sites list them as not being compatible with (what appears to be) any model with the Sachs Dampeners.
I don't think a single person on here has bought the USDM STi lowering springs. There is this thread which may be them, but these don't even have the STi logo, and I don't think the dampers are TS:
https://www.ft86club.com/forums/showthread.php?t=126533
The generic pictures online of B2010CA000 do not show any color marks on them. There is a lone picture of an ebay ad for these springs that do show color marks (coincidentally the same marks as the TS springs), but I am unsure if this picture is indeed of BRZ springs (they look too wide and could be from a different Subaru).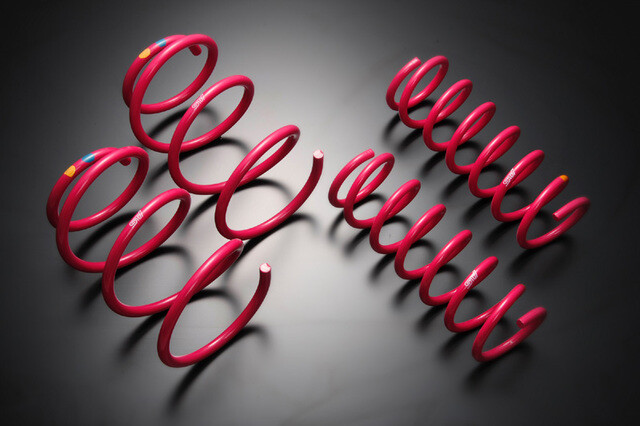 I don't see why the USDM lowering springs wouldn't fit the Limited PP or even the TS dampers, but it's still an unknown. You should buy them and confirm for everyone.