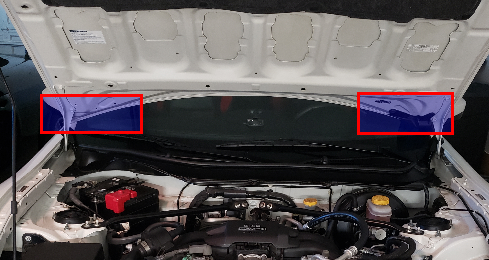 So the other day I had the hood of my 2015 FR-S up and noticed what I
thought
was a missing plastic part on the underside of the hood on the passenger side. I believe the part is called a cowl cover cap. As you can see from the image, the driver side has the plastic piece, but not the passenger side, even though there are holes for it. I went to the Toyota dealership and the parts department told me that I wasn't missing anything because the passenger side part
doesn't exist.
The Subaru dealership told me the same thing (it's a Subaru part). I find this perplexing.
Does anybody know what the purpose of this part is and why it would only be needed on one side?
Adding to the mystery, there are photos online of the opposite, where there is only a
cowl cap cover on the passenger side
.