Proud of Boxer
I envisioned modding with an OEM+ theme. Though it currently doesn't look stock-ish, it stays true to having primarily OEM (Subaru, Toyota, STI, TRD) mods with a few OEM-related mods (TWS wheels from TRD Griffon 86, Edelbrock which supercharges TRD edition Toyotas and Toyota-powered Lotuses from the factory).
Initial D viewings with buddies kept us sane through the rigors of college. As an ode to the anime, I took this spiritual successor to the AE86 and applied the blue/gold WRX STi scheme from Bunta's car. Toyota + Subaru = 1 + 1 = 3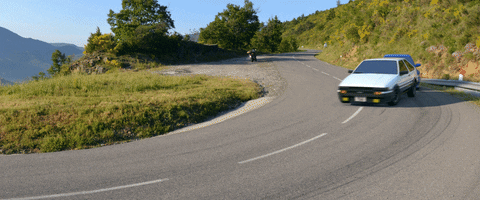 Stop.
Brembo GT BBK (326x30 4-pot front/316x20 2-pot rear, slotted rotors, SS brake lines)
Adaptec Speedware 3mm front wheel spacers
Turn.
TRD x MOMO Steering Wheel
TRD Sway Bars
TRD Springs
Bilstein B8 Shock Absorbers
Hankook Ventus V12 evo2 235/40R18(F) 265/35R18(R)
TWS Forged T66-F 18x8.5+42(F) 18x9.5+45(R) Flat Gold + Chrome TWS center caps
Go.
Edelbrock E-Force Supercharger
FA20DIT PCV Valve
Subaru Forester 2.0XT OEM oil cooler
TRD Clutch
TRD Pressure Plate
TRD Lightweight Flywheel
TRD Quickshifter (USDM bracket)
STI Short Shifter (JDM lever)
STI Rear Axles
GReddy Magnetic Oil Drain Plug
Eject-O Seat-O Button
Slip.
STI Aero Lip Kit
STI Cherry Blossom Red Front Lip Skirt
TRD Side Stabilizing Covers
TRD Aero Turbulators
TRD Front Fender Aero Fins
TRD Trunk Spoiler
Subaru underbody aero panels
CF SARD LSR Style Wing
Hardpark.
tS Cherry Blossom Red Front Molding/Rear Trim
Subaru Kicker Subwoofer
Subaru Footwell Illumination Kit (Blue)
STI Push Button Start
STI Blue Lug Nuts
TRD Louvers
TRD Sharkfin Antenna
TRD Shift Knob
Toyota clear side markers
Toyota personalized "LIBIRD" badge
Toyota Frameless Rear View Mirror
Toyota JDM tips on OEM muffler
2013 Scion FR-S "T" mesh dash panels
2014 Scion FR-S knee pad and speaker surround
Cusco Short Antenna
Intec D4S Black Tail Lights
Grimmspeed Hood Dampers
XPEL Ultimate clear bra
3M 1/2" Reflective Red Tape (front/rear bumpers)
EZ Lock Black Mesh Front Grill
WeatherTech Floor Mats
SARD Racing Seat Covers
Most current pics at top: