Day 3:

Opting for a facelift front bumper and getting it ordered

As the front end is completely missing from my car, I have to order every brackets, duct, plastic undertray, nut, bolt etc. There was nothing left of the original one. Its crazy how much that adds up to. I could go down the route of a pre-facelift bumper or aftermarket however I really like like the BRZ facelift front end and they dont come up second hand. There is one on ebay but what it doesn't mention in the ad is that its cracked, I know as I drove to see it and refused to buy it after to seeing the damaged.
Pre facelift:
Facelift: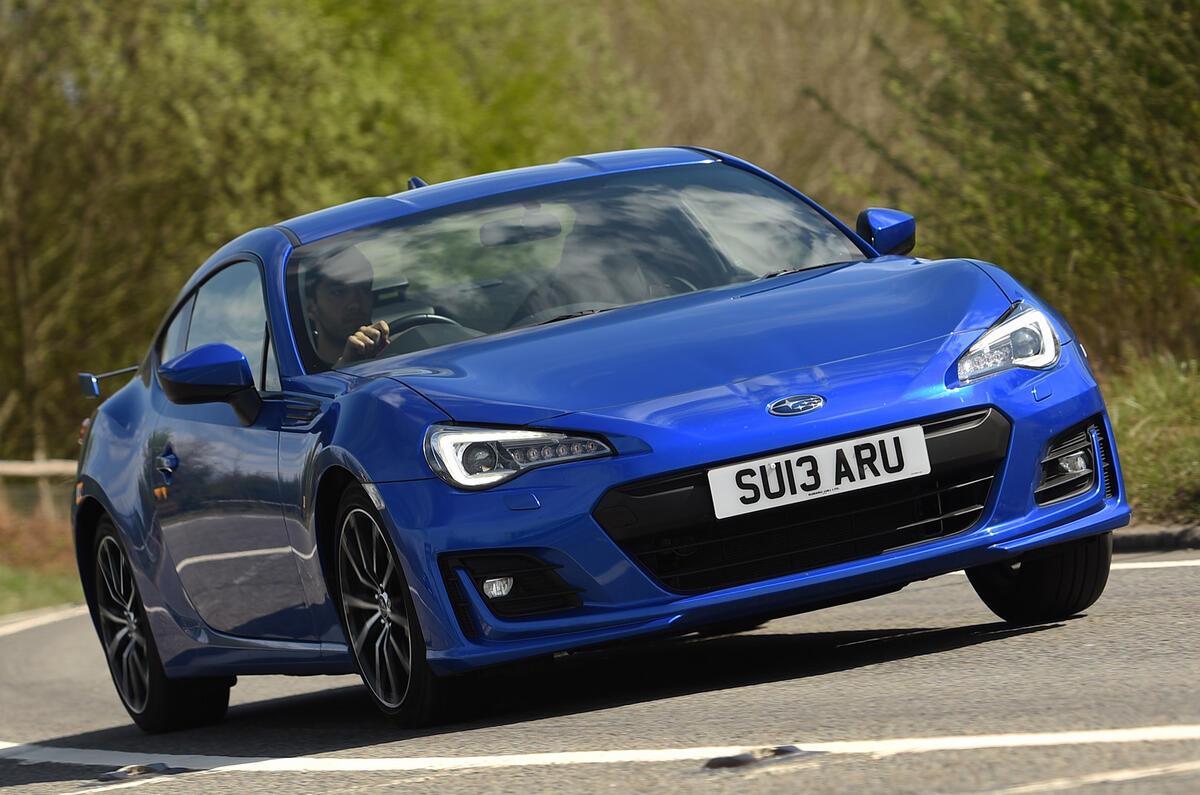 When buying from Subaru the facelift bumper skin is actually cheaper than the pre-facelift one. So I have ordered everything required from Subaru which comes to £617.92, the breakdown is attached below covering part numbers, quantities and prices. This list contains everything including ducts for air to the radiator, headlight brackets, stuff you wouldn't need to buy if you had an existing front end, but it doesn't cover fog light units themselves(Will get aftermarket ones), the moustache as I have the US part on order and the various nuts and bolts.

The nuts and bolts alone came to £87.21 plus VAT. I have managed to source a number of these on the car, salvaged from damage parts or through ebay to get them cheaper, so shop around.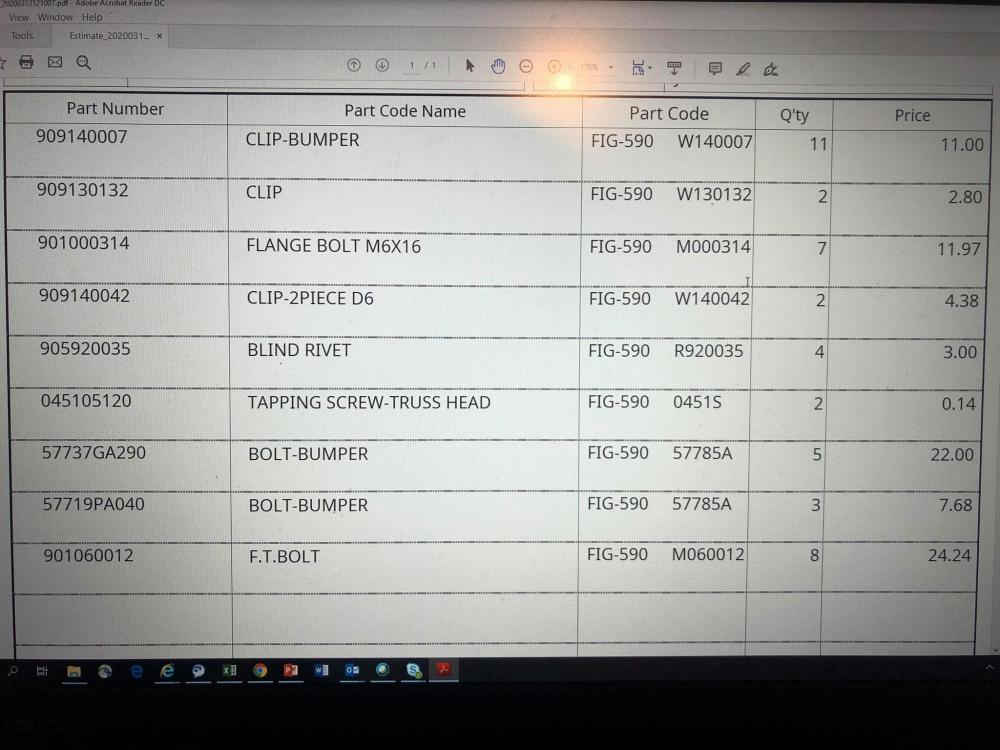 Common items like the clips(909140007) that hold the weather seal in place, can be had 50 for £5.98 from ebay rather than £1 each from Subaru:
https://www.ebay.co.uk/itm/50pc-Inte...72.m2749.l2649
Not all can be sourced easily but I managed to find some of them, so go the bill down from £87.21 plus VAT to around £25 in the end, just by doing the above.
I also need to buy washer covers however at around £50 a side I will wait until the car is ready for paint then source those.
Parts will start to arrive this week which is great news, the longest wait is the slam Panel
Shopping around for the slam panel

The slam panel for the BRZ has been a pain, its spot welded on so it isnt a straight forward swap however I have a friend who can assist with that. Pricing for these vary dramatically. It used to be around £258 plus VAT for the entire unit from Toyota, however when I called to order they had made a mistake, the part had now been superseded and was something like £520 plus VAT after discount. A big difference, im sure you will agree, so I rang Subaru and they can get one in for £306 including VAT so much cheaper, only issue its coming direct from Japan so there may be a 3 week wait, but price difference is worth that as I'm not in a rush mega rush, even if I am impatient. So thats now on its way aswell.
Theres now not much I can do but wait for parts over the next 3 weeks as I have removed everything damaged that isnt welded on so I will take the time to fit a new head unit, fit rear lip kit and diffuser lip while I wait. I will be making fitting videos for those 3 jobs in the coming weeks.