Update 03/19/13:
About a week ago Inline Racing tuned out my car on BRZedit. The car made 280whp on wastegate. (4.75lb spring). Today (after all the TX2K13 events) They had time to mess with it some more. So they turned up the boost to about 5-6lbs. and it made 303whp. Then they turned it up to about 8lbs. Clutch started to slip on the dyno. So they unstrapped it to see if it was the load of it being strapped down and being on the dyno that made it slip at that power and tq level. Took a hit on the street and the car feels amazing! Wish I had a clutch to see what the car is making at this point. My guess would be upwards of 310whp. Time for a clutch and see what happens.
Sorry their tq reader wasn't acting right. So no tq readings. :/
4-5lbs of boost 280whp: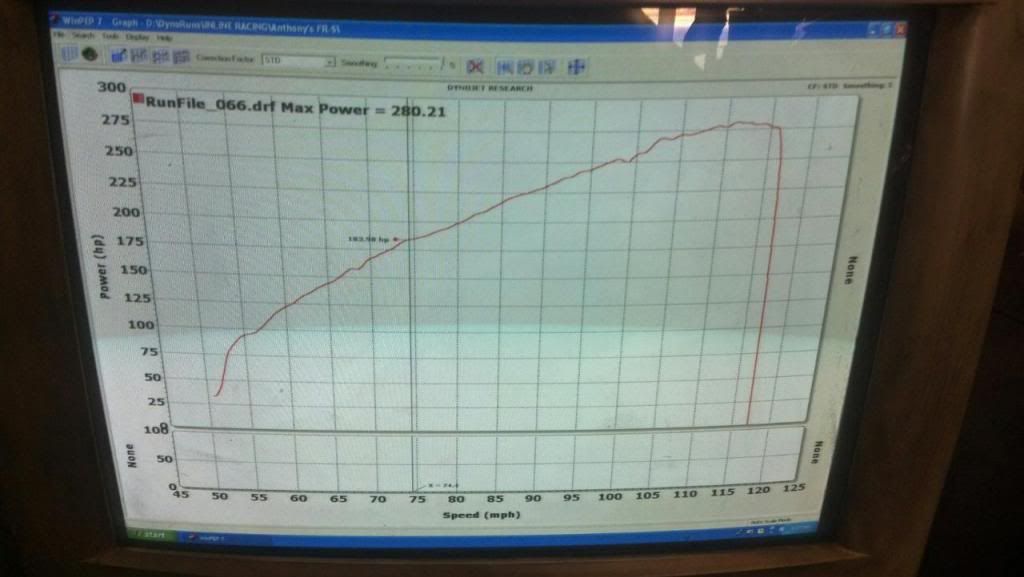 5-6lbs of boost 303whp: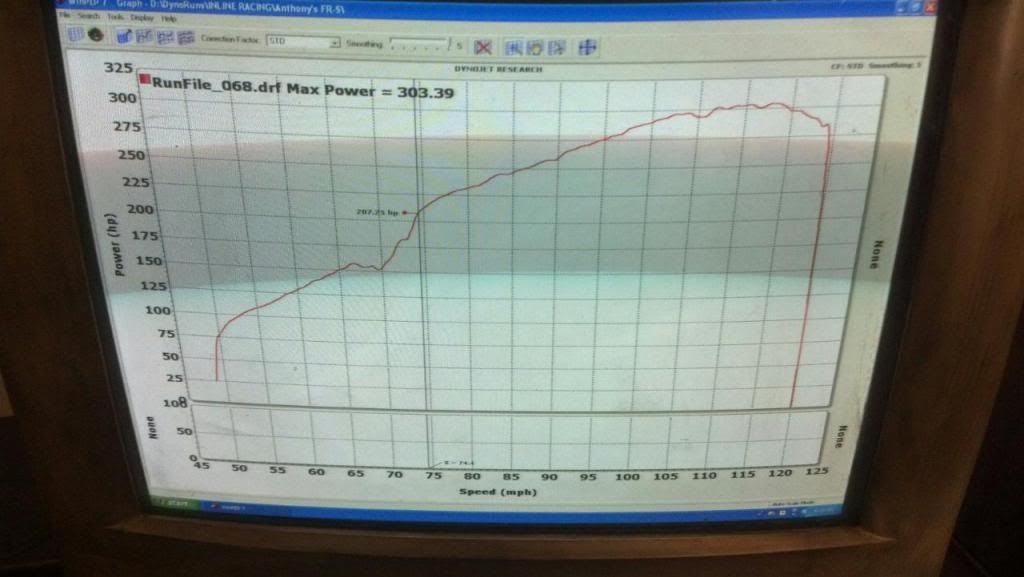 7-8lbs of boost 202whp clutch slipping:
All three runs:
Well I went back to Inline Racing on Monday(02/11/13) to get a custom made turbo kit done for Houston IFO on 02/17/13.
All the parts I ordered came in:
I decided to go with a Garrett 60-1 Turbo:
Got the material for the collector and manifold to be made from BMC Racing: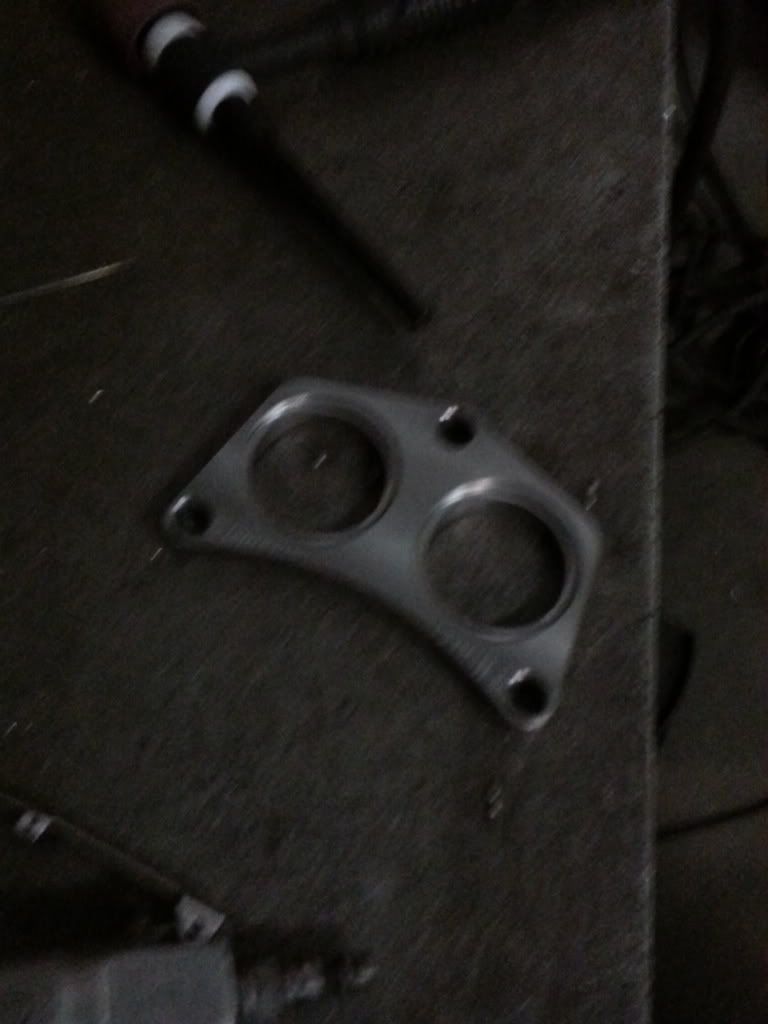 Once that was bought They got right to work: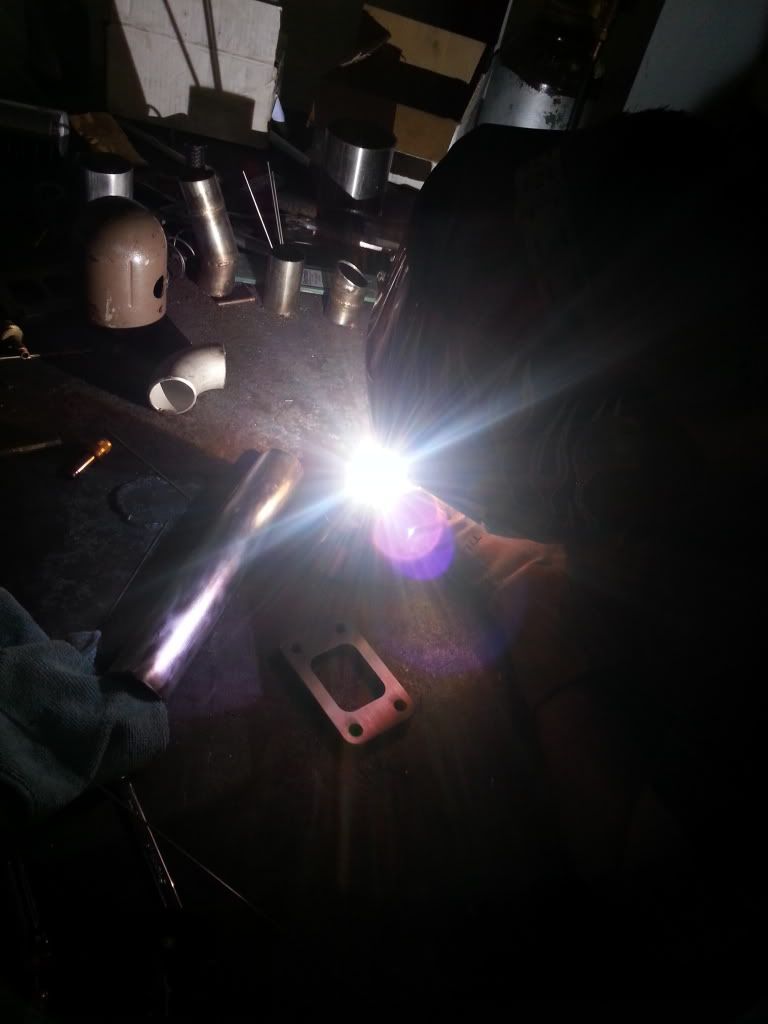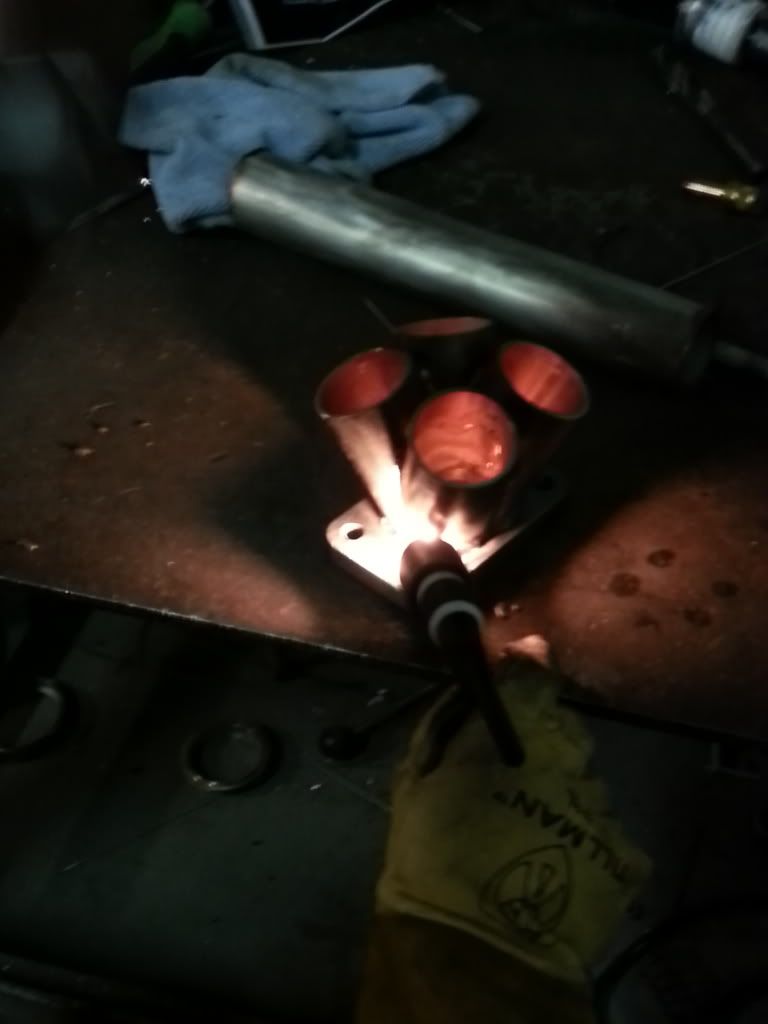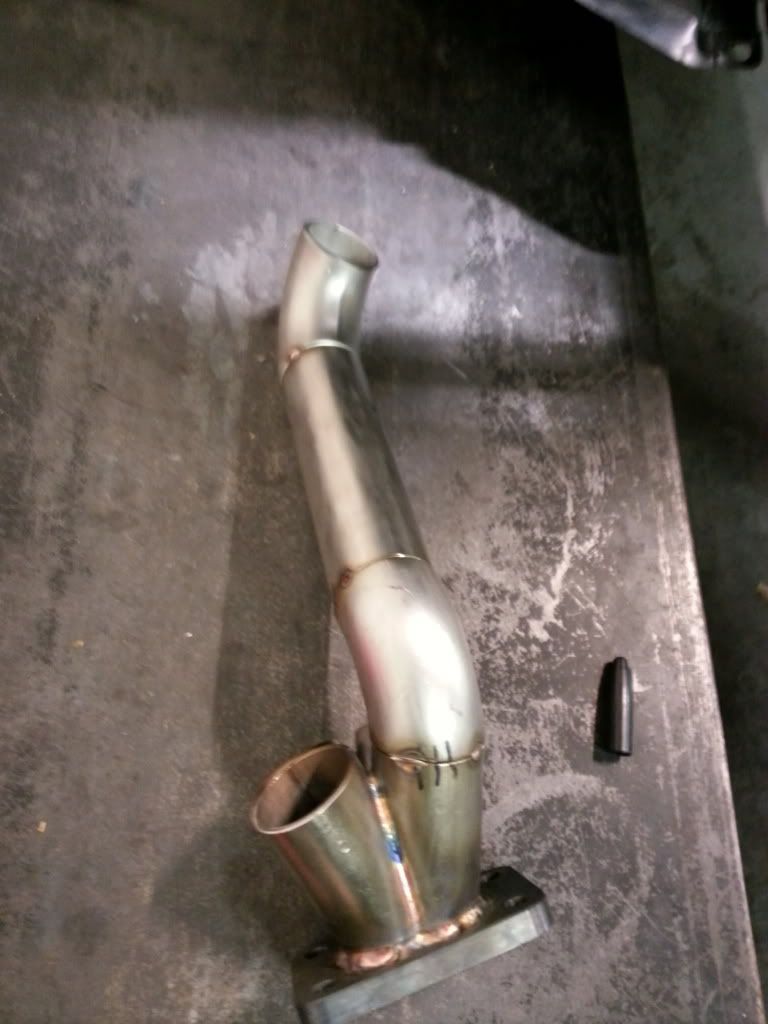 Than it was time to figure out the Turbo placement:
Than back to work on figuring out the rest of the runners: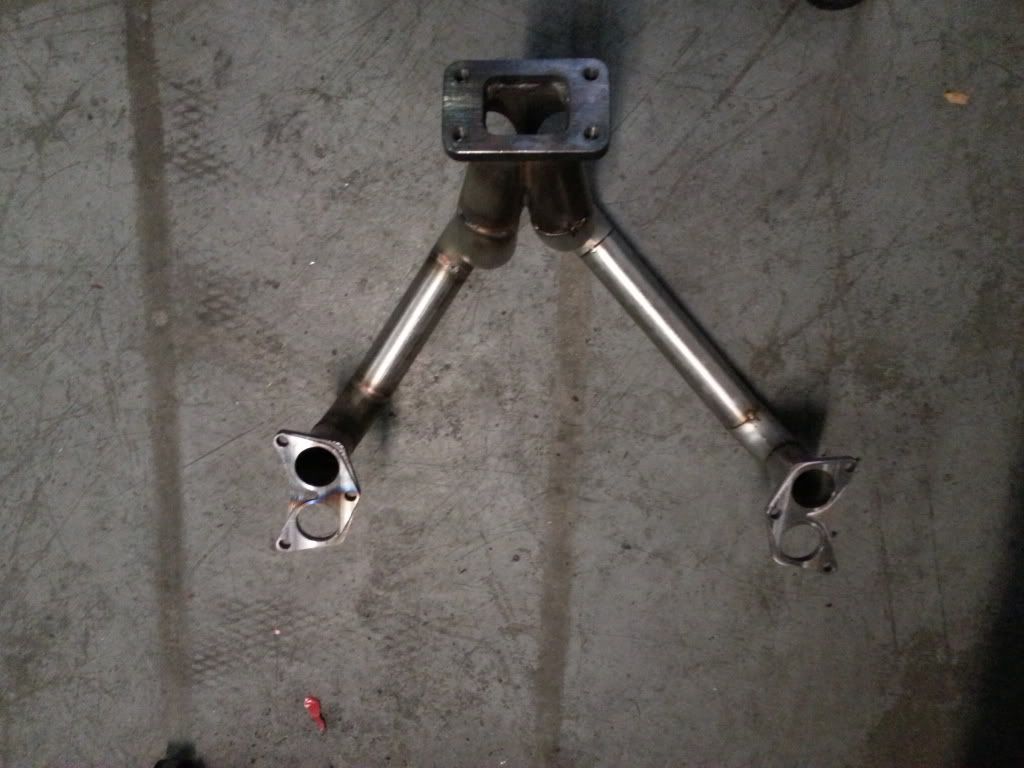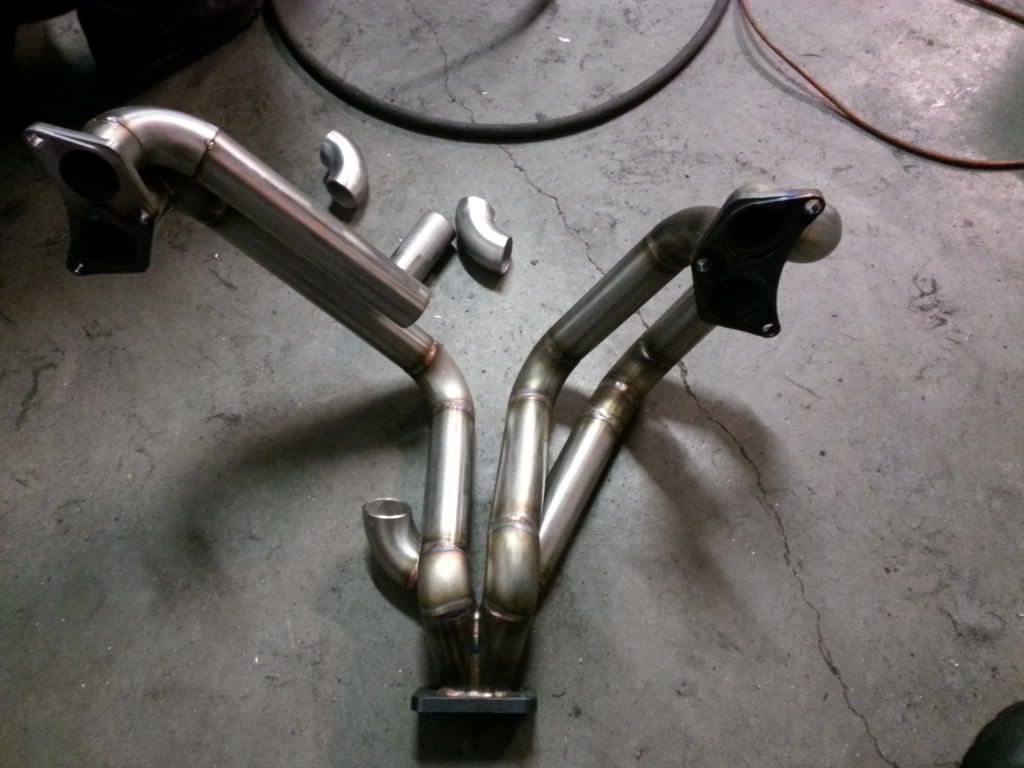 Finally all done on Tuesday(02/12/13) Afternoon: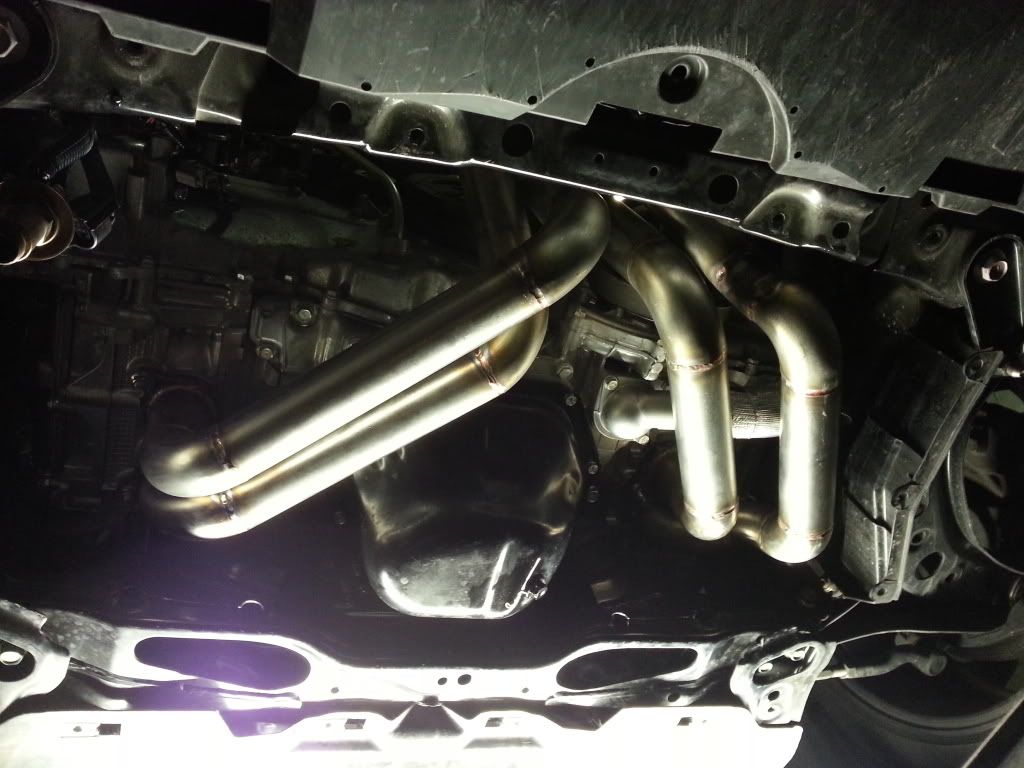 Than they welded a bung on the the oil pan I bought for the oil return: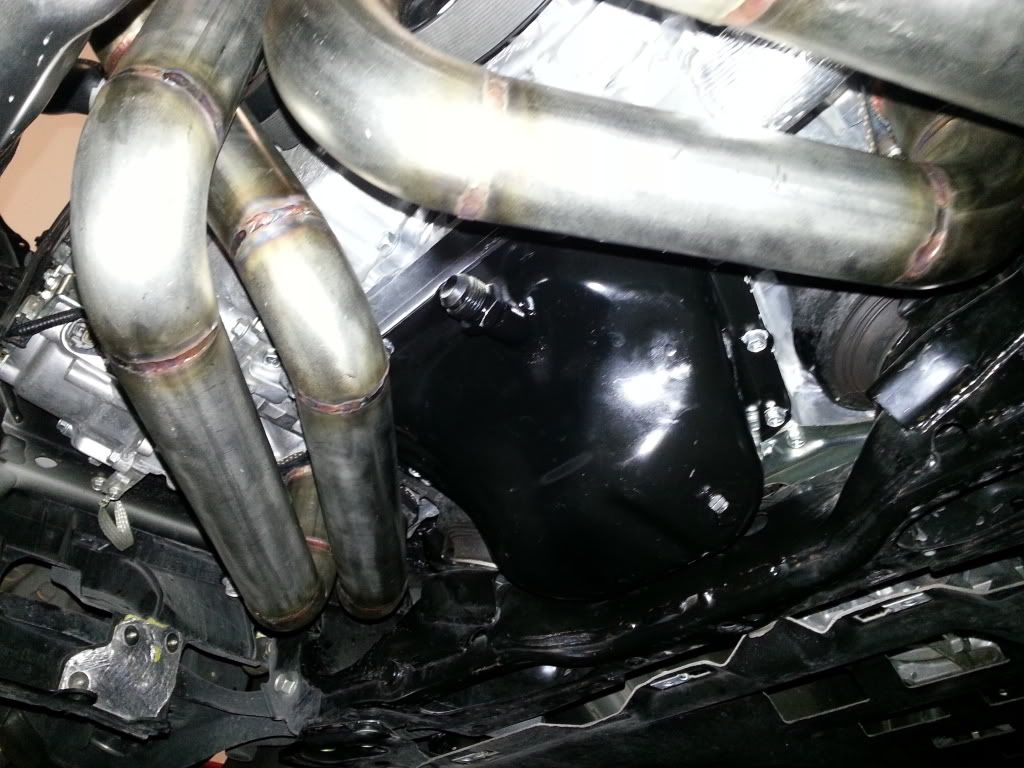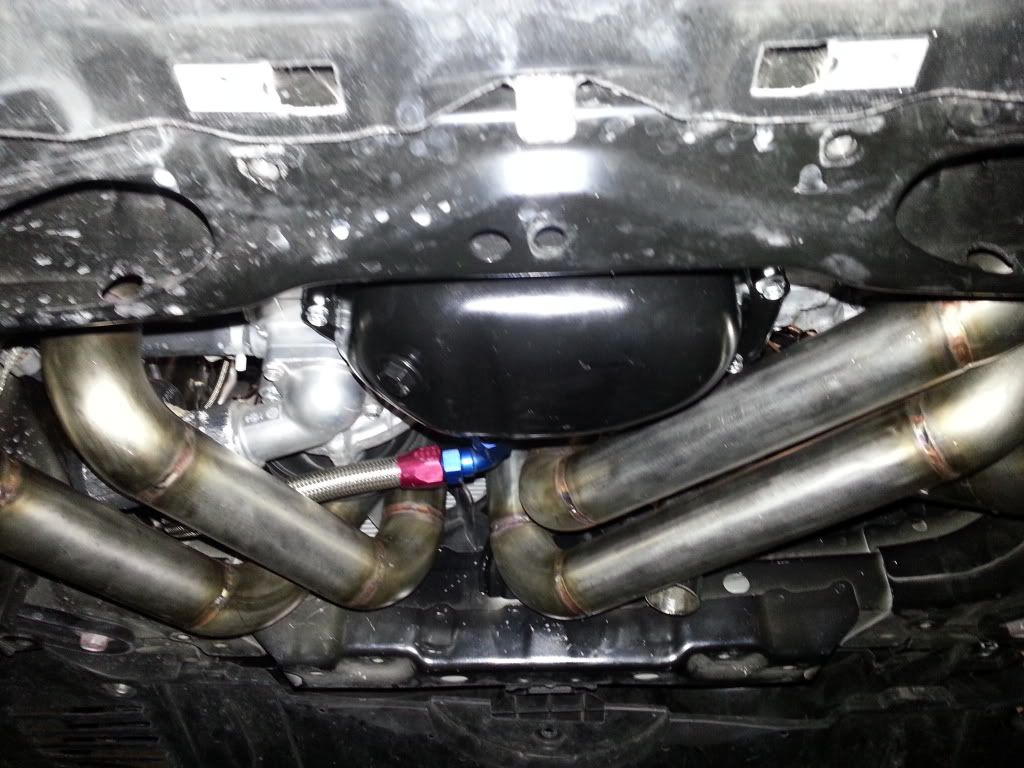 Next they made a spot for the Tial 38mm MVS wasegate I bought:
Inline Racing's NA Manifold next to the new Turbo Manifold:
Now for the 3" Downpipe and Overpipe: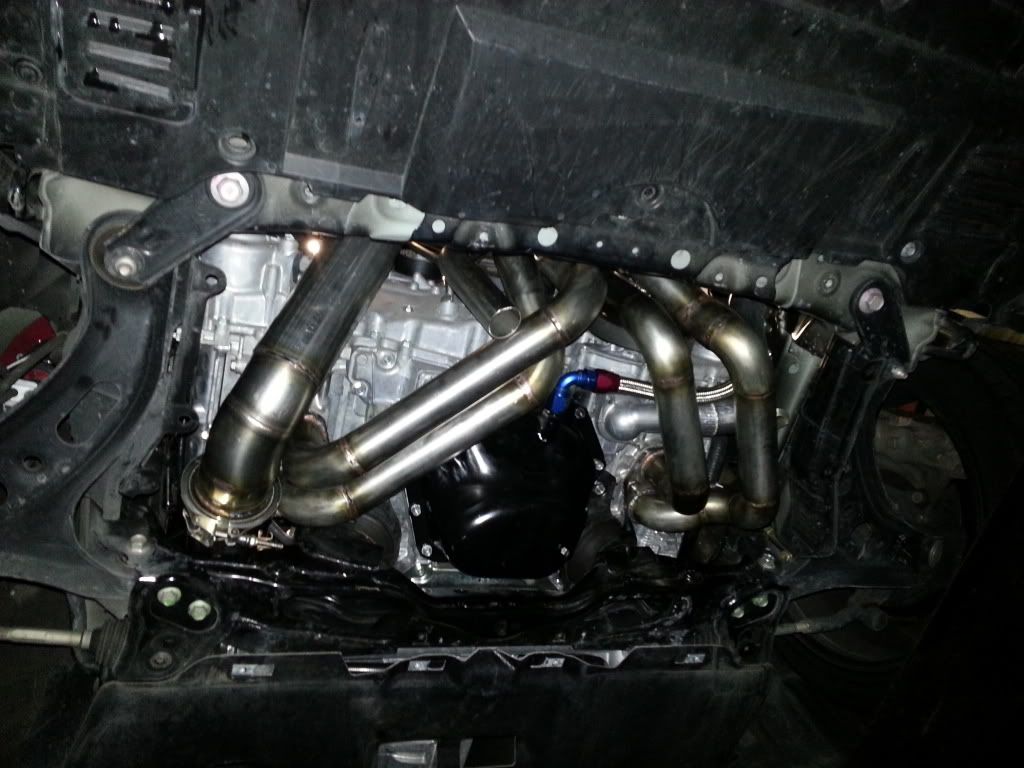 Now It was time to mount the Intercooler I had custom made by Extreme Turbo Systems, ETS: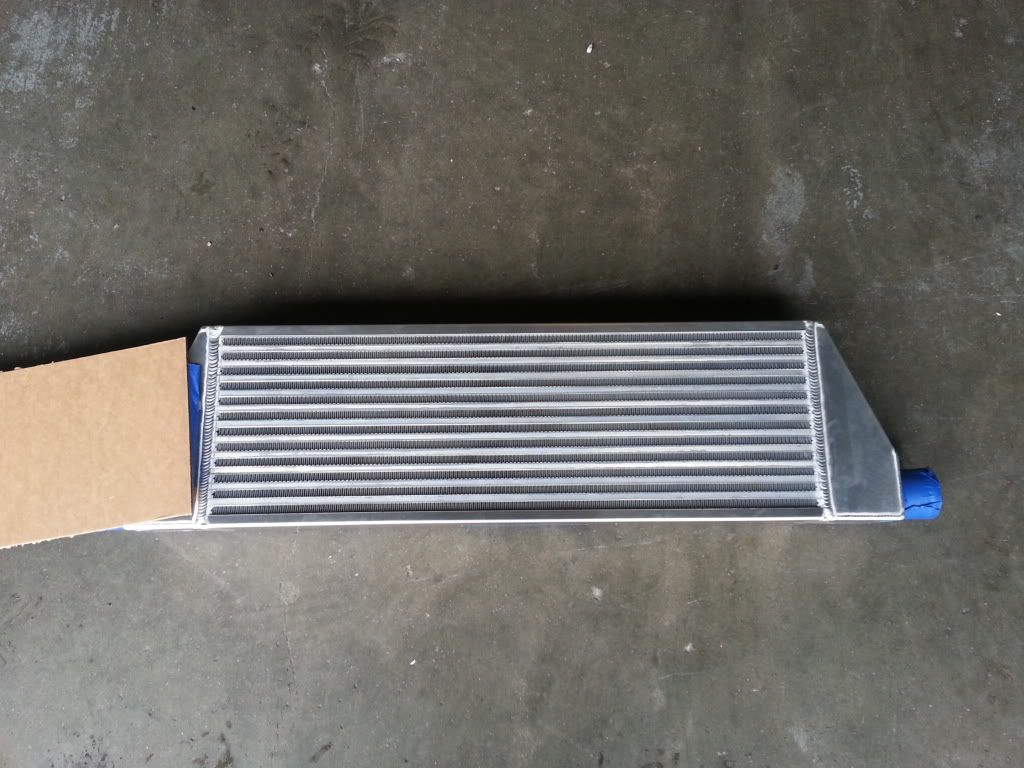 On Wednesday(02/13/13) it was time to route the intercooler Piping and figure out a spot for the Tial Q BOV I bought:
On Thursday(02/14/13) It was Valentine's Day and I got the car all finished with a Full 3" Singel Exit Exhaust made. It's as straight as can be
: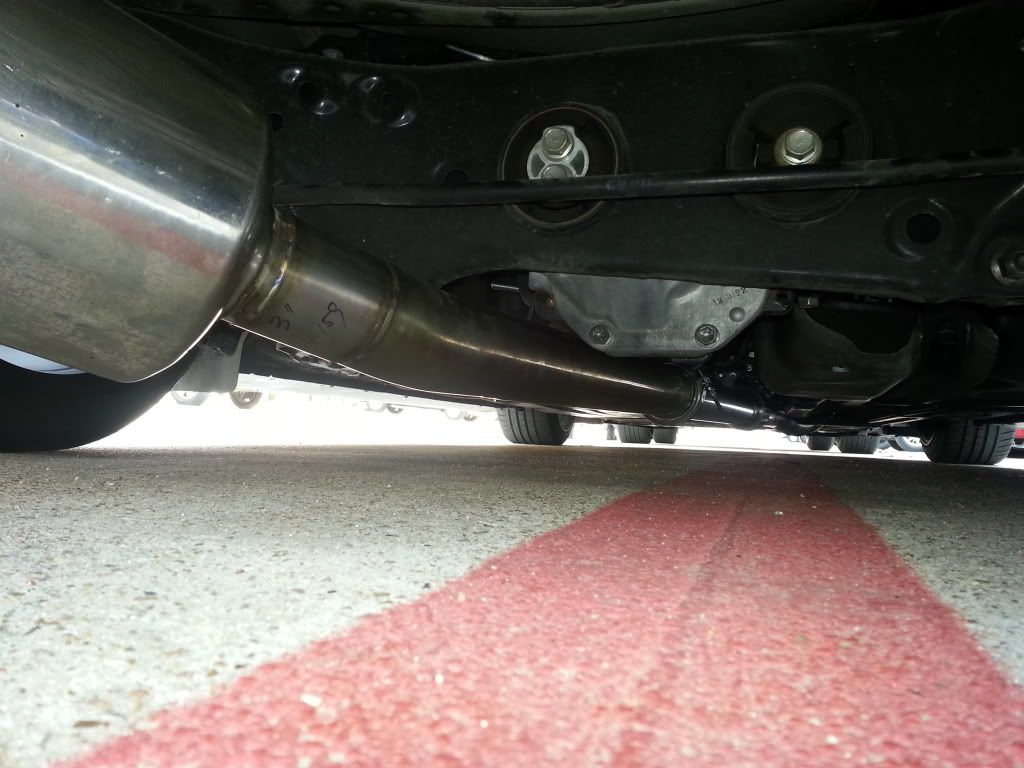 Now It's all done. And waiting for Inline Racing to get the software and tune it!: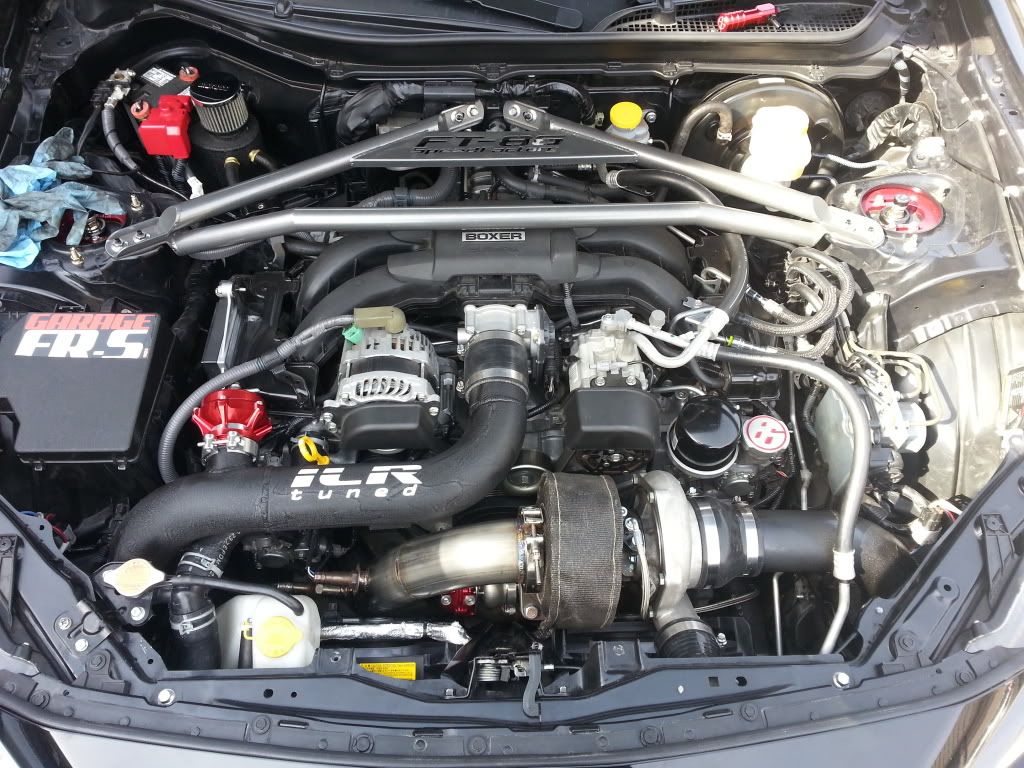 As of right now I am keeping it under 4k RPM to drive it around until it gets tuned. It drives great. No ideal issues. No sputter. It just seems like it wants to boost. So no lag from this turbo! I am extremely happy with this kit! :happy0180:
I chose to keep the manifold, downpipe, uppipe and exhaust raw for now. No coating.
Parts:
Garrett 60-1
New Toyota Oil Pan
ETS 3" FMIC
Inline Racing Turbo Manifold
Inline Racing 3" Downpipe
Inline Racing 3" Overpipe
Inline Racing 3" Catback
Inline Racing Intake w/K&N Carbonfiber Filter
Inline Racing Custom Intercooler Piping
Tial 38mm MVS Wastegate
Tial Q BOV
Hallman MBC