Quote:
Originally Posted by
DocWalt
Until Mike can prove otherwise, here are some results and video that demonstrate why I think he's wrong about trail braking for autocross.
Note, every single corner I braked, I trail braked.
Also, see the results here... 2021 ProSolo Champion.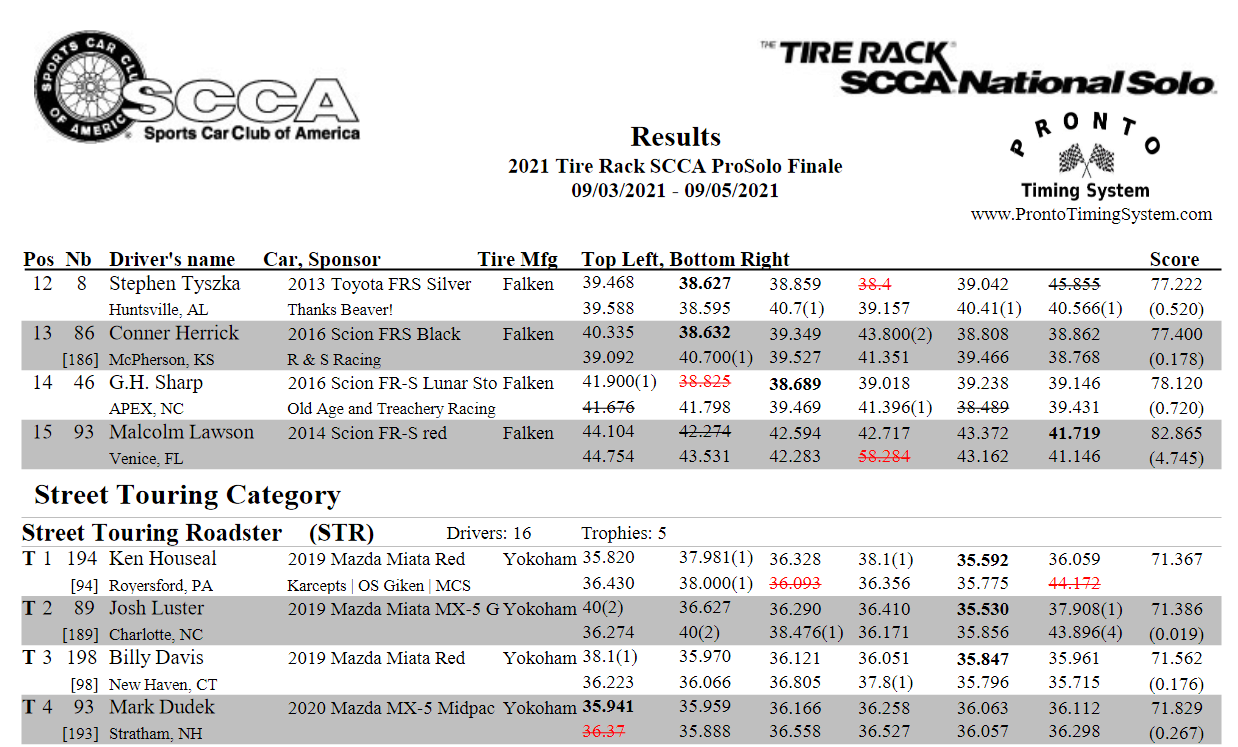 If you want to clap back at me because I didn't share track videos I can go dig up some track videos of me in a ~180whp RX-8 with coilovers and tires running 2:10s at VIR.
But I don't know what I'm talking about and I get to be talked to condescendingly by a sponsor of the forum? I fail to see how that's acceptable behavior.
So, who to believe, the champion auto cross driver who posted this, my own times, all the champion drivers at my local Phoenix AX events, or CSG Mike...... What a difficult decision. The question, does trail braking reduce times even in a first gen? Well, it is a car, so, yes, it does.
Or, I could ask the fast guys in SSC first gens that best me each month. Or, maybe I can believe my eyes when I see their brake lights staying on into corners, darn, they must be trail braking those cars. If they only knew they would be faster if they gave up that silly trail braking habit they spent years learning. (Sarcasm)
This question has been debated and I believe the consensus of those with real world expertise on this subject have won the argument that trail braking works, even on first gen. Is it easy to perfect, no. But, that alone is not an argument against it's use by those looking to excel in that platform.
So, hopefully we are done with this debate.
__________________
2023 GR86, Base, D Street AX Class
Karcepts front bar, MCS Dampers, HKS Cat Back
Perrin 7mm Spacers, Enkei RPF1's
Bridgestone 255/40r17's RE71RS
A Driver that has a lot to learn