Subaru rep had the BRZ at the local dealer today so I went over to try it on for size and grab a few pics: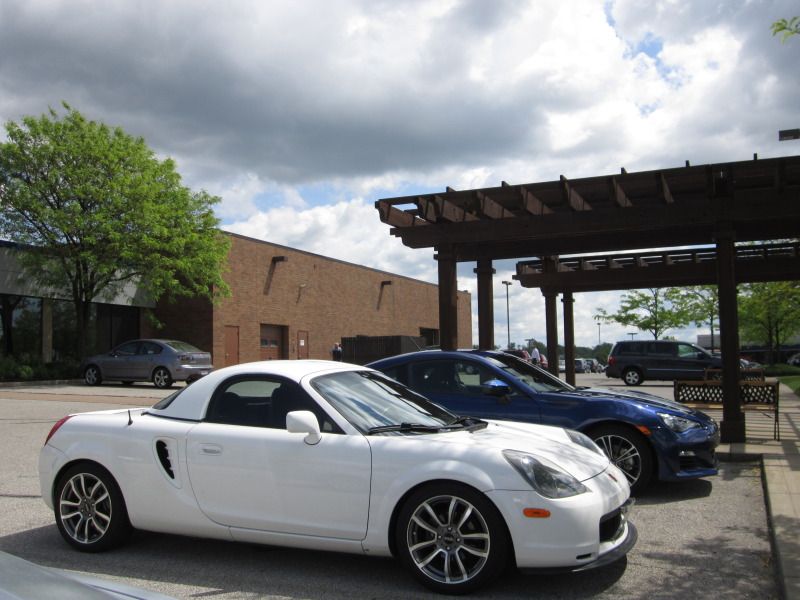 Rear legroom.....NOT!
Comfy interior in front Lots of room there for 6"2" plus!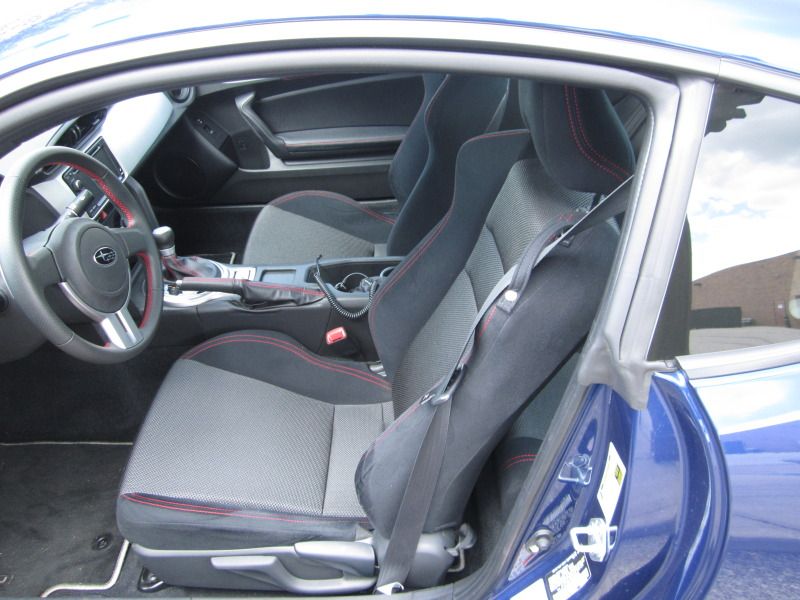 SMILE!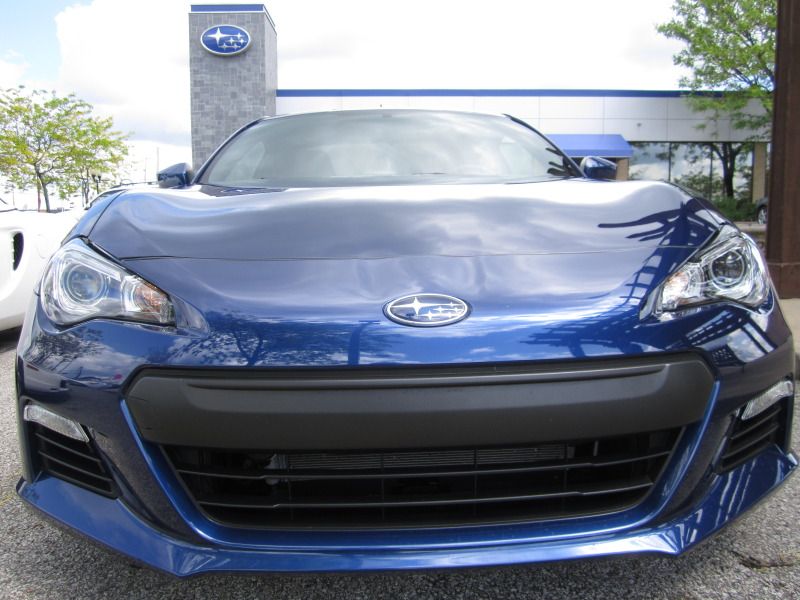 The overall size of the car is small. My Spyder is lowered almost 1.5 inches so it makes the BRZ look taller than it is. If the BRZ is dropped a little over an inch to close up the wheel gap it will not be much taller than the Spyder. When I sat in the car, I was extremely comfortable. Everything falls in exactly the right place. With the telescoping and height adjustment on the steering wheel I was able to feel right at home immediately. The car was a little easier to get in an out of than my Spyder but then I attribute that to my car being lowered. With the drivers seat positioned for me, there was about 2 inches of room between the back of the seat and the front of the rear seat. I am 6'2" and 198LBs. As many have said the rear seats are nearly useless and are there to lower insurance rates only apparently.
I was impressed by the quality of the interior with the exception of the silver plastic dash panel and the material that they used for the center panels in the seats. But man, those seats are comfortable!
I was the only non salesman looking at the car. It was brought in by the Regional Manager who was conducting an information and training class on the car. None of the salesmen knew anything about it. I was told that they have 8 BRZs coming in and none of them are spoken for. 6 will be automatics and 2 will be manual. Most of them will be the Limited version.