Well, I guess this is the best place to first post this, since its a site reference thread for deadening.
I'm new here. I don't have my 86 yet, but have lurked through a lot of information and figured I should pay it forward on the subject of my expertise.
If you have ever been to DIYMA, you might be aware that I have been objectively testing vibration damping materials for a while now. I'm hoping to finish up by the new year and post full results, but this will serve as a teaser of sorts.
This is going to ruffle some feathers, but subjective opinions of the performance of damping materials are pretty much useless. No offense meant towards anyone, but it is a fact. In order to post a useful subjective review, one would need to have SEVERAL materials on hand, and use them in a controlled environment to determine effectiveness. Even then, ears can easily be tricked. A product that works well at high frequencies may be horrible at low frequencies that effect bass response, but your ears wouldn't know it.
My test set up uses REW, and a calibrated measurement microphone to get data. The test panel is 16 gauge steel, a 12"x12" sheet clamped on all sides with an 11"x11" exposed area. The panel is excited by a pair of 7" speakers, which are sealed off on both front and back from the room. I will dig through photobucket a little later or tomorrow to find the set up pictures.
For now, here are the results of a few products that seem to be popular here.
This is GTMat's 80mil product. It is asphalt based, and does have a smell. It is a modified asphalt, but still not one I would trust to withstand heat on the roof, which is one of the most important parts of the car to use vibration damping on.
It performs below what I would consider acceptable.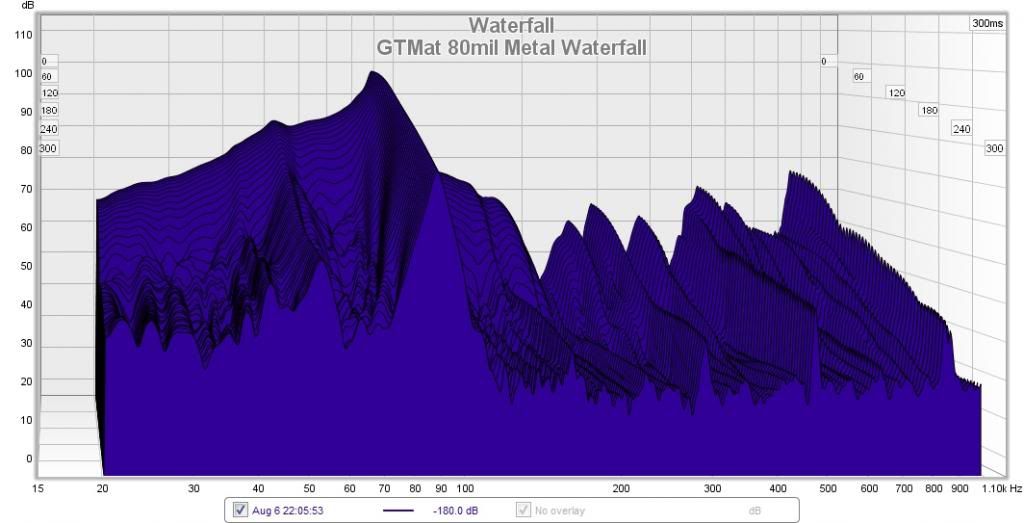 This is Stinger Roadkill Expert. A very heavy product, but butyl based, with minimal smell, and acceptable heat tolerance.
It is at the bottom end of what I would consider acceptable. I would not personally use this as there are better performing AND lighter products.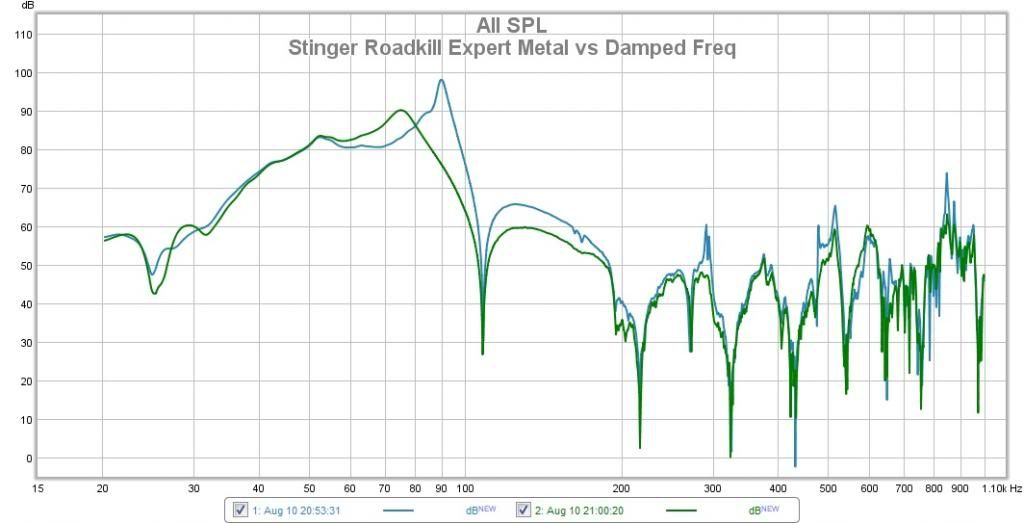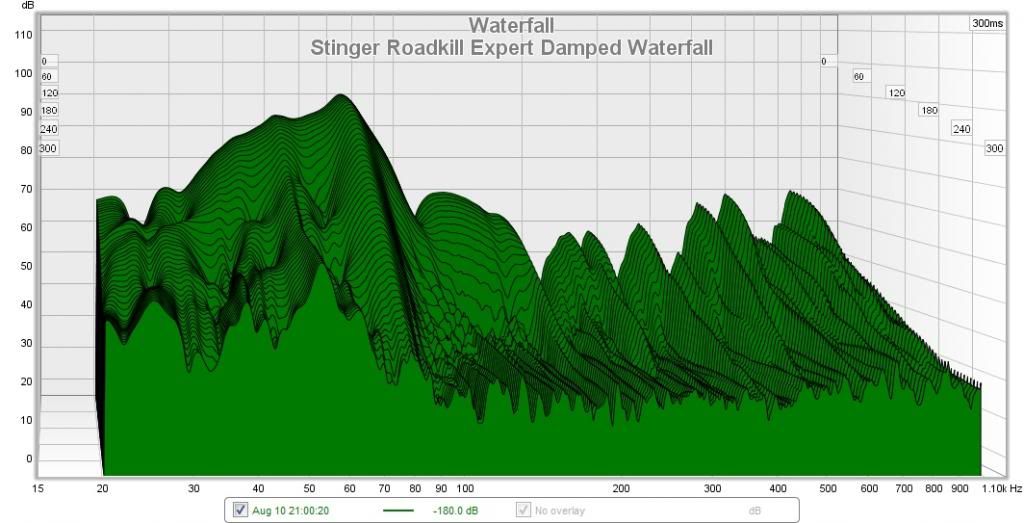 Next up is Dynamat Xtreme. This is before the product changed to black foil, I am unaware at this time if the change affected performance. The silver product is the LIGHTEST product that gives decent results. This is THE product you want to use for a lightweight sports car, if weight is important to you. Nothing lighter than this product performs well enough to spend money on, period.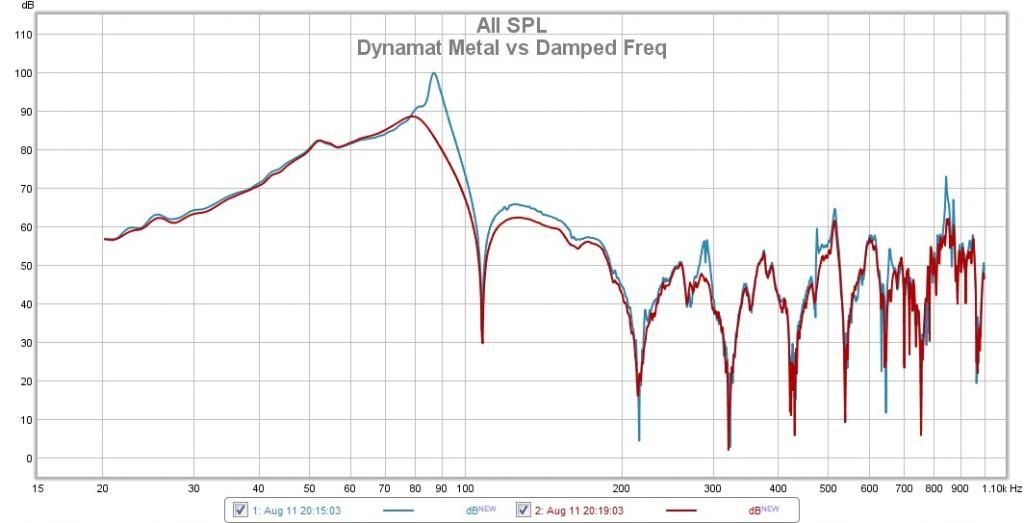 This is KnuKonceptz Kolossus. It is the current budget leader for all out performance. It is within a hair of the absolute top performer that has a heat resistance great enough to use in a car. It is heavy. That said, 25% coverage of this product performs better than 100% coverage of peel n seal, at the same total weight.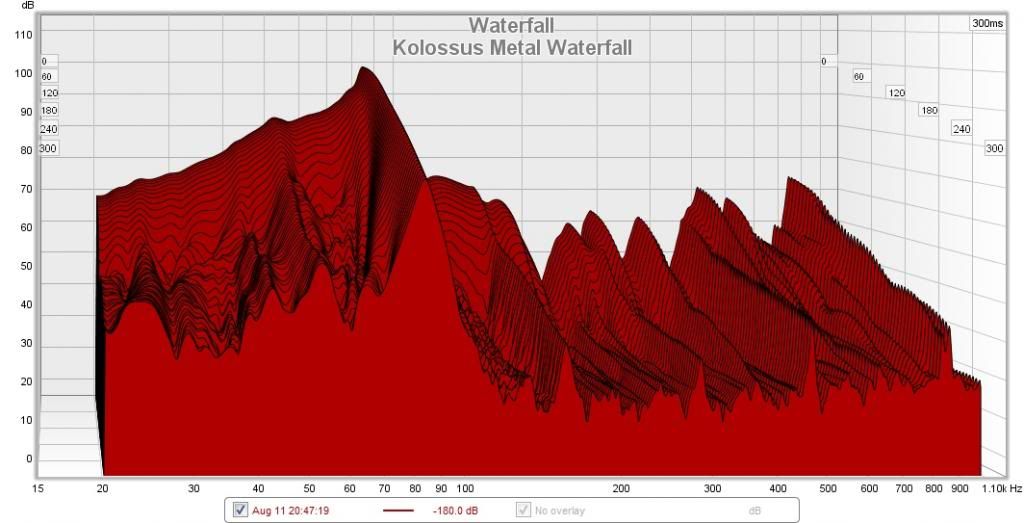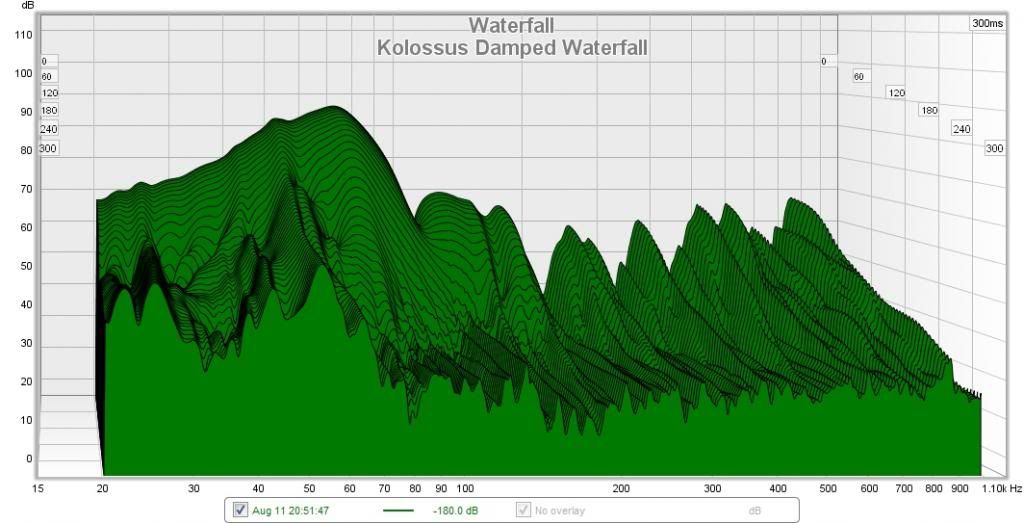 More to come