Hit 5,000 miles. They sure do add up pretty fast.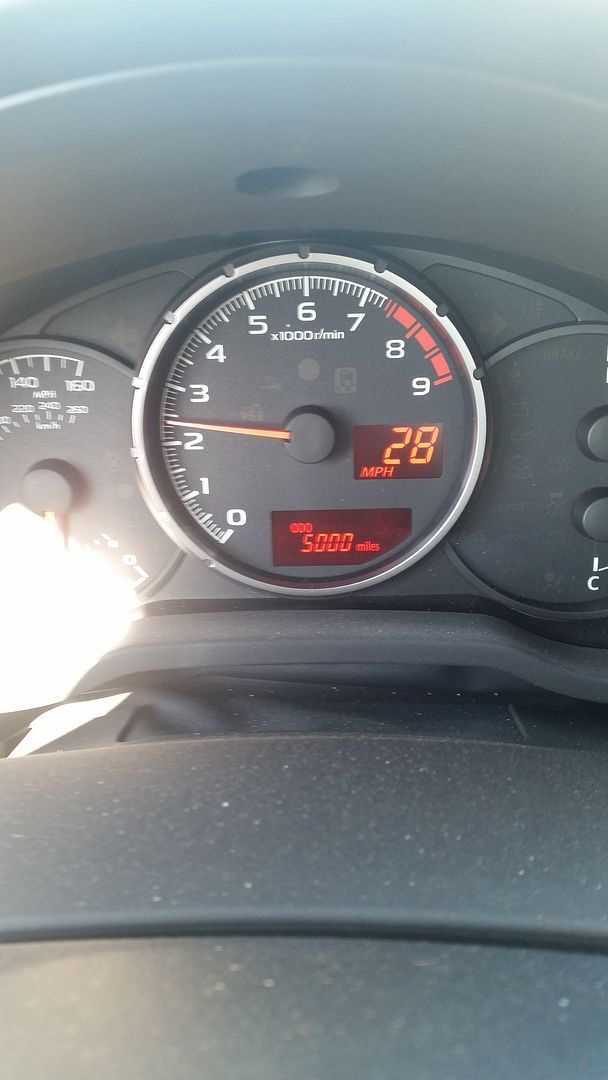 I never took any pictures when I was installing the exhaust with the DSLR. I did get a shot with my phone of the headers however. I'll have to get some shots next time I change the oil.
Threw together a quick video of the exhaust. Just love it! There is no drone. After the idle goes down from a cold start, you can't really tell much of a difference from stock. It gets noticeably loud around 2.5-3K RPM.
Just need to get it tuned now. Check engine light come and goes. Huge pain not being able to use Cruse Control on long commutes.
The install took maybe an hour and a half? That was only because I had to drive 20 miles, so we had to let everything cool off.
I need to buy some kind of editing program. Windows Movie Maker is just a complete mess! Hope you all enjoy it though!
[ame="https://www.youtube.com/watch?v=XP6utRHzbWo"]'15 Subaru Brz Nameless Exhaust and Tomei UEL Header - YouTube[/ame]