So one of the guys at the SIR Event got a few pictures of the Vette for me. I am trying to get him to take a few pictures of the FR-S and the Vette for me.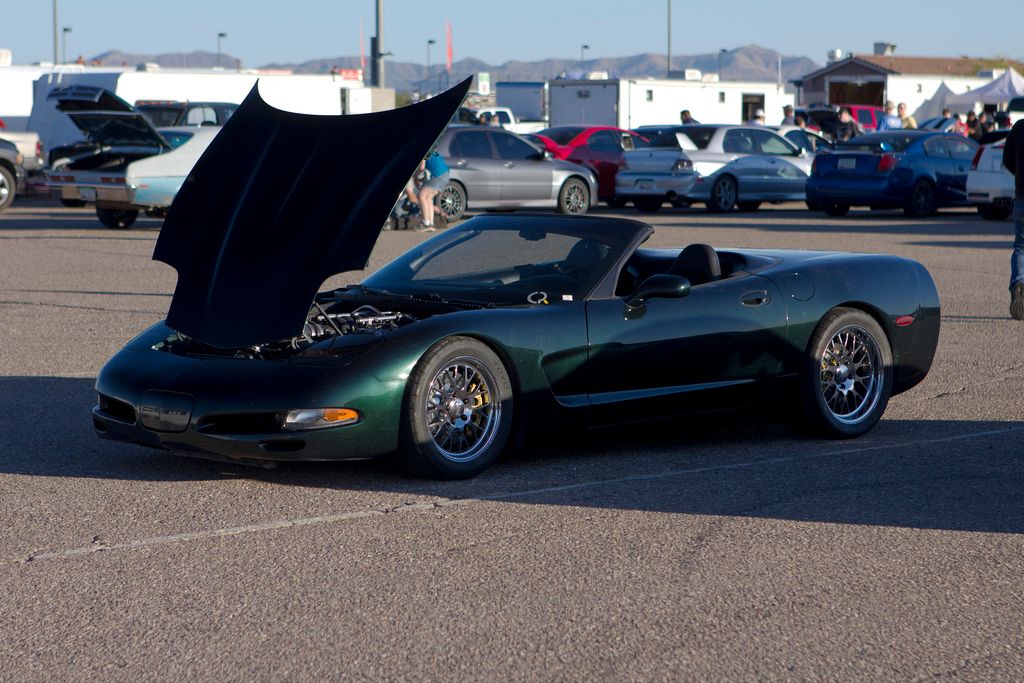 Also as much as it went the opposite of my install we got Martin86's Lowering Springs installed. For me the Rears were easy and the Fronts were more of a pain but for his the rears were horrible getting them back in was just a huge pain and the fronts were just fine.
However his ride height drop looked really good and we got Captain_Jacks brakes working on the bike only to find his rear tire needed to be replaced. I also got the chance to do some fluid changes on the Vette that I wanted to do after the Drag Strip getting it ready for the Marana Airport event.
Here are a few photo's of the FR-S's together afterwards: