Well I'm one of the first 86 contest winers. I took delivery May 8th 2012, raven/stick shift. Other then taillight condensation I've had no problems to date. I recently got hooked in the track/hpde band wagon.
Delivery day at my first 86 party
mods
exterior
APR front splitter
Driveway labs rear diffusor
LED switchbacks
Rear fog light DIY
Red hella rally horns
Perrin short antenna
Red crystals eye tail lights
LED license/reverse lights
Smoked jdm sidemarkers
8k HIDs
Red Rally Armor mud flaps
Factory front towhook install w/ towhook cap drilled through.
Sparco red towstrap installed rear driver side
interior
Schroth rally 3 harness
Kenwood touch screen/DVD player
Back up cammera
Radar detector
Defi oil pressure gauge
Led interior light swap
Broadway rear view mirror
JL audio sub/amp
Cusco Gas pedal
Team voodoo piano blac shift knob
Weather tech floor mats with frs (red) logo
suspension
Eibach sport lines (waiting to install)
performance
Mishimoto oil cooler
Grimmspeed brake cylinder brace
Hawk HPS brake pads
Radium catch can
Intake heat wrapped gold
HKS drop in filter
Weight savings
Shorai 4.8lb battery
Video of me doing advanced drivers course at PIR to be cleared for solo HPDE.
This was while bone stock, stock brakes/tires ect
[ame]http://youtu.be/EuOE9re3Xyc[/ame]
pics
Updated pic 3/3/14
My other addiction, is detailing her!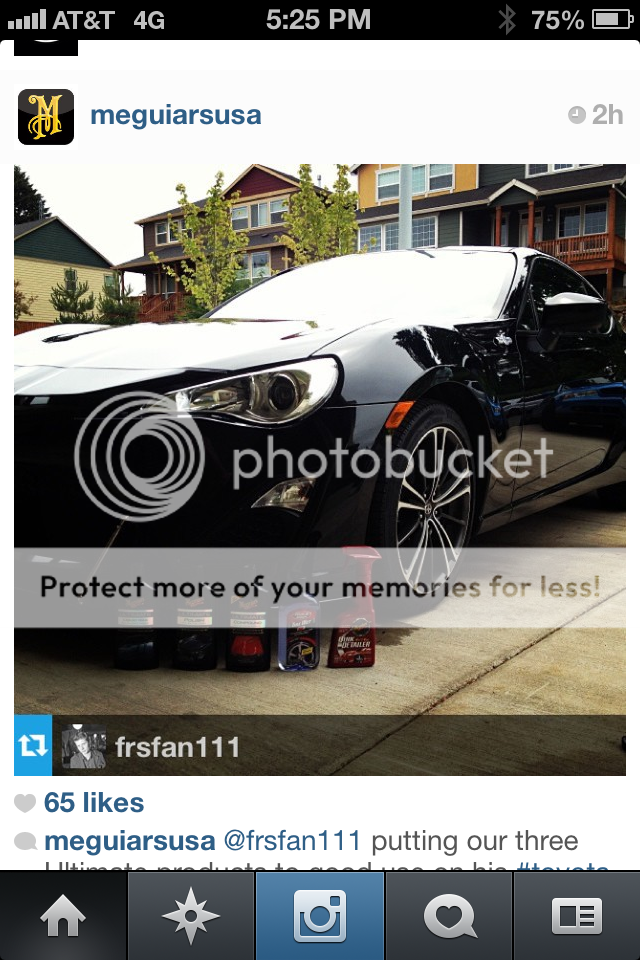 This is my door
Invisible lol
I'm undecided on adding know shocks to the springs I already have in my garage or go coils. I don't want more then an 1.5in drop. My driveway an most of Portland is to steep for that shit, even with going up/over stuff 1 tire at a time.
Also can't decide on a set of rims I want. Has to be light weight but I want a crazy color like dark purple.
Anywho, more to come.