Introducing the P&L Motorsports BRZ/FRS Stg. 1 Turbo kit. Utilizing 10 years of Turbo Vehicle Tuning experience, multiple world records and class victories the P&L BRZ/FRZ turbo kit is the new Benchmark for BRZ/FRS performance.
Whether your a DragRacer, RoadRacer, or you just love tearing up the back country roads this kit is designed for you. Featuring the latest billet wheel turbocharger technology, unparalleled hand fabrication and ease of install, the P&L Turbo kit is the most complete turbo kit on the market. No cutting, no trimming or modifying, completely reversible back to stock kit!
The P&L Motorsports BRZ/FRS Stg. 1 Turbo kit.
Features:
-P&L Spec Billet Wheel Precision Turbo
-P&L Equal Length Exhaust manifold 304 ss Sch. 10 construction
-V-band Inlet/Outlet (no need for gaskets)
-TiaL 38mm MVS Wastegate
-TiaL Q Blow off valve
-P&L 3" Stainless Steel Downpipe (with adapter flange for stock overpipe)
-Atmospheric wastegate dump tube (plumb back option available)
-Fully "ceramic coated" exhaust components (silver or black)
-P&L 550whp Bar and Plate unit
-P&L Polished IC piping (custom colors avail)
-Blow thru MAF
-Choice of 500cc/700cc/900cc injectors
-3 BAR Map Sensor (for proper logging)
-Cold air intake
-DEI Titanium turbo blanket
-T-bolt clamps
-4-ply couplers
-Complete 25 page "do it yourself" installation manual 8hr install time
-3-year no questions asked warranty on all P&L fabricated components
Fitment:
-All USDM/JDM 2013+ BRZ/FRS/FT86 Vehicles
MSRP:
Click here>
http://www.ft86club.com/forums/showthread.php?t=15559
Options Include:
Wastegate Plumb back option
Custom color IC piping
Black or Silver ceramic coating
w/o injectors
ECUTek Cable/ license/ basemap for startup
Kit contents:
**Injectors/map sensor/coating not pictured** but are included in the kit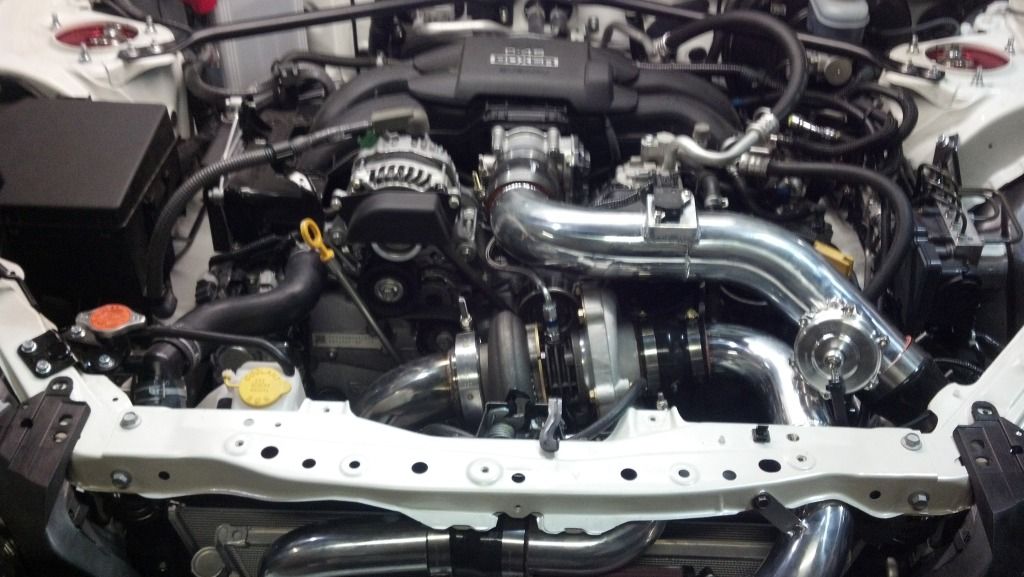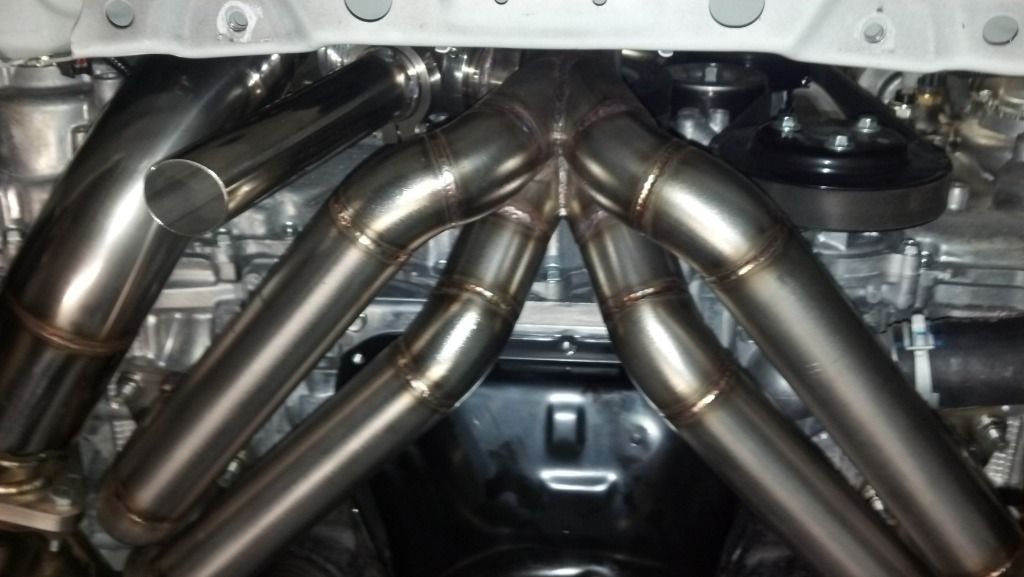 Dyno Results:
P&L Turbo kit E-85 15psi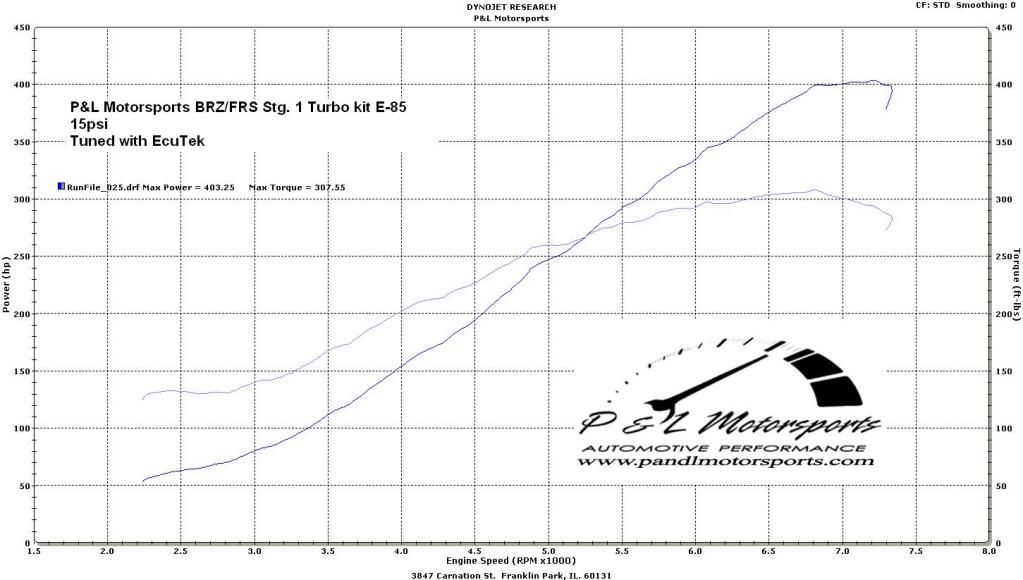 P&L Turbo kit 93 oct 8psi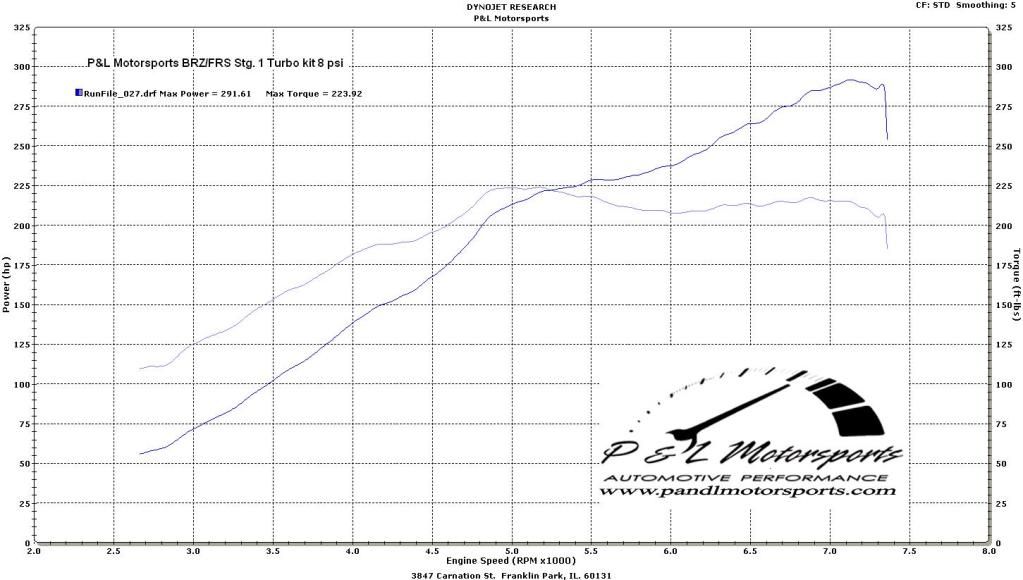 Stock Auto BRZ vs P&L turbo kit E-85 15psi Auto BRZ
Stock Auto BRZ vs P&L Turbokit 93 oct 8psi Auto BRZ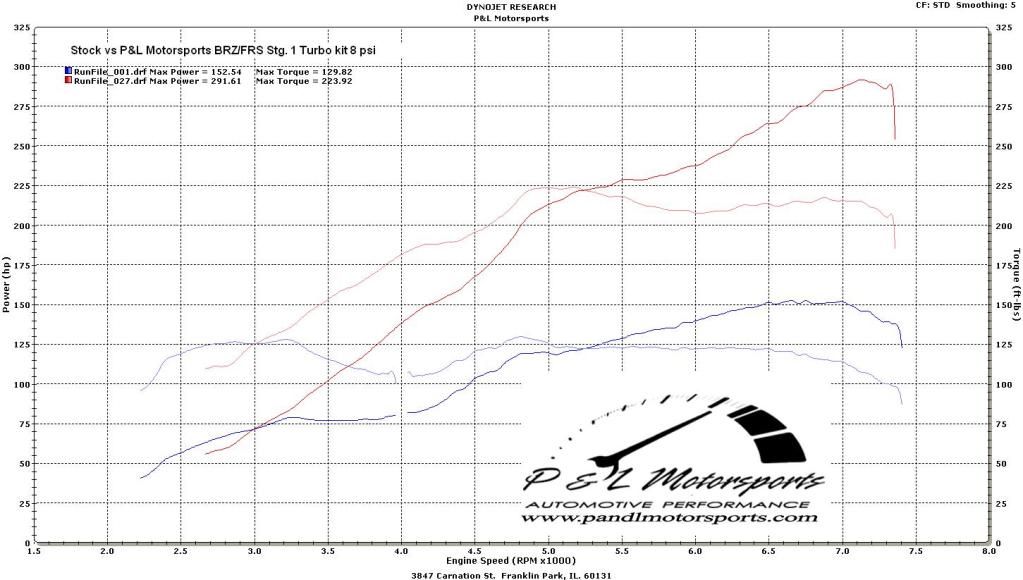 Dyno Video:
Thanks for looking!