This is the a complete Unichip PNP set for the GT-86, including all mounting hardware, cables, installation documentation, all in the original packaging.
This would cost you $445 today:
http://www.unichip.us/vehicle/vehicl...cion-FR-S-20L-
The only thing this kit does not include is the flux display. This is the base kit with the two position switch for 2 maps. You can purchase a flux display from Unichip directly and add it to this kit if you wish. I just never saw the need for more than 2 personally.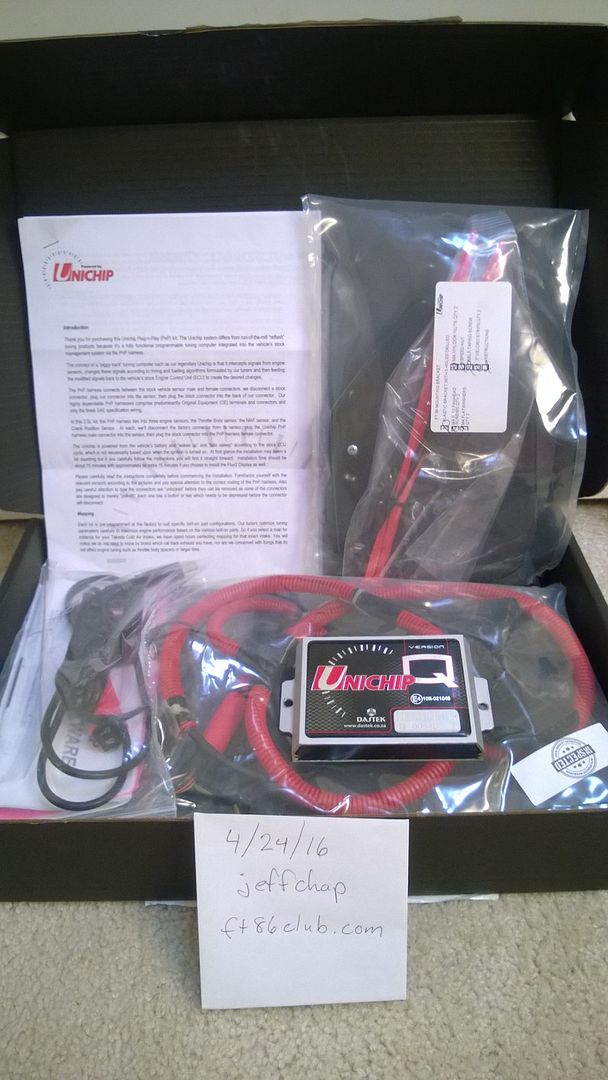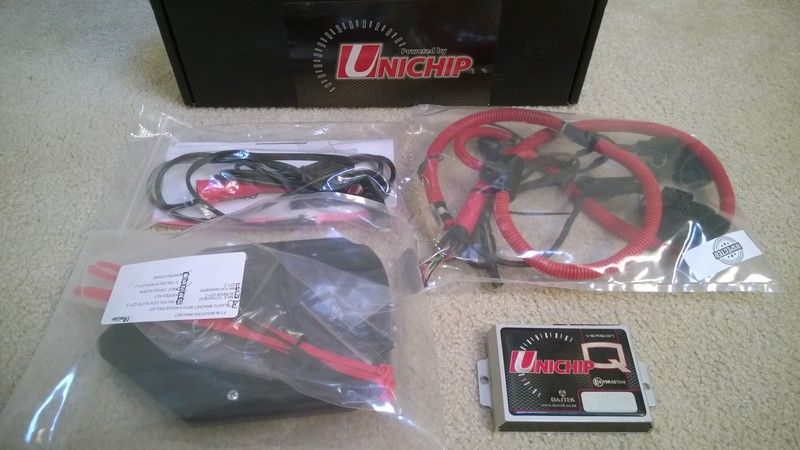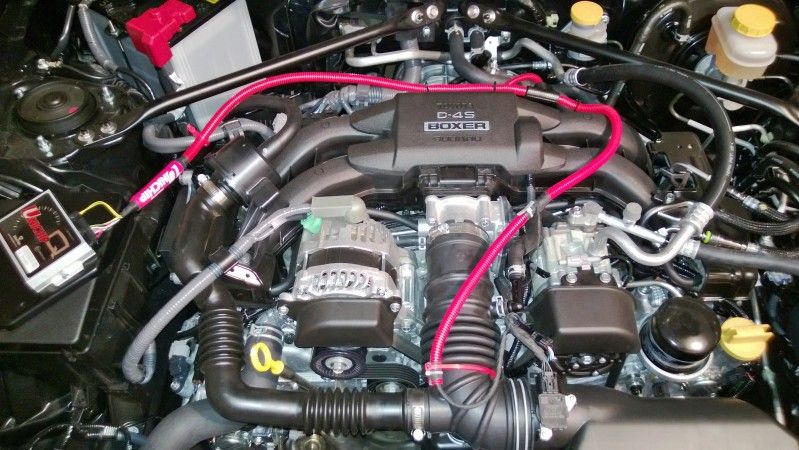 I'll be perfectly honest and tell you up front why I'm selling. When everything worked fine, my car ran great with this. But after 9 months or so, I would occasionally get a check engine code P0172 (Bank 1 too rich). I took the Unichip off for a year, and never got another code. Put it back on and they come back immediately.
I've tried every reasonable map for my car, and sometimes it'll run a few weeks with no problem. Other times it'll throw a code multiple times per day. It seems to be worse in warm weather, but maybe I'm just imagining that.
I don't think there's anything wrong with this Unichip, and I know many people run them with no problem. I think my car is just finicky. Perhaps my MAF sensor is just inside the tolerance range, I dunno. But I'm tired of resetting the code, so my loss is your gain. It's a shame, because otherwise I was really happy with the way the car runs with this.