Nice tips. By all means don't show photos. Somebody may copy you. ....wait... Those are the tips I posted photos of 12 days before you announced your exhaust. And I totally called your magnaflow part number because we designed damn near that exhaust (but better) back in 'March of '11 for the WRX hatch:
:-/. At least we were honest about the materi and offered high temp powdercoat.
Gettin tired of this crap. AP uses a 409 Ferritic stainless magnaflow muffler with 409 Ferritic Vibrant hangers.
They look like this after being around....water: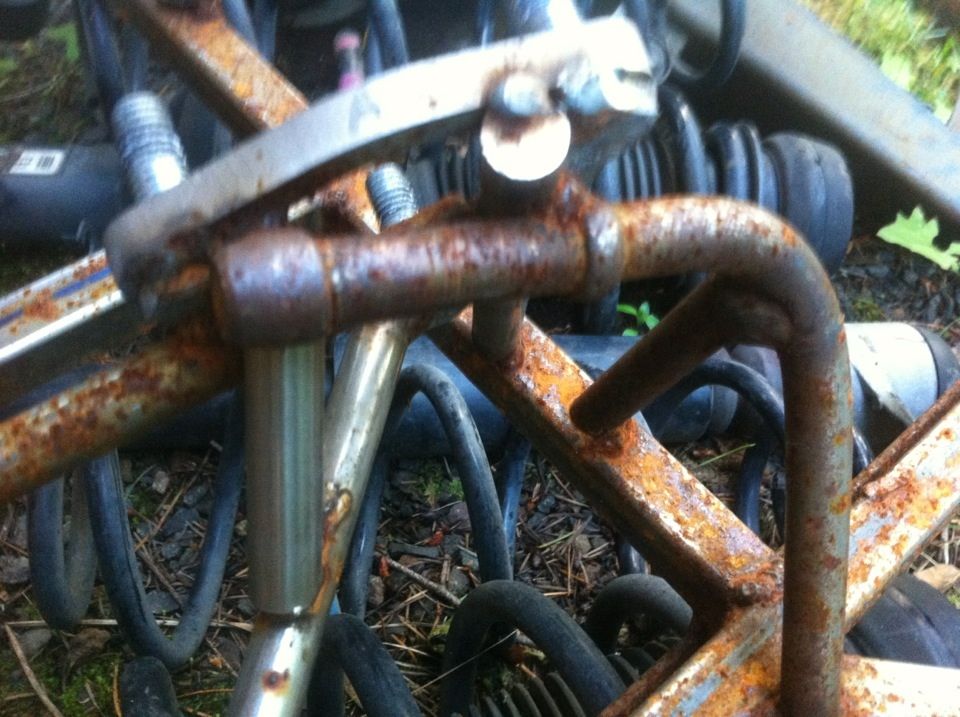 But AP keeps saying they're 304. I'm not keeping my mouth shut any more. Stop lying about your exhaust and sending your shills into our threads.
I know. Tired Jason is Cranky. But you don't go telling people you're selling them gold and then ship tin.
J