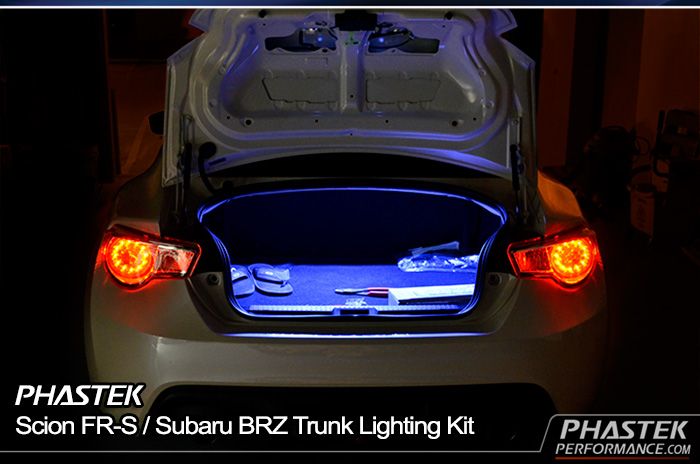 Available in multiple colors and sizes.
15" Kit
The factory FR-S / BRZ trunk light is offset to the driver side and provides a relatively small amount of light. Our kit is plug and play. It provides you a 15" strip of LED lighting which can be mounted directly in the center of your trunk. We offer a variety of colors. Call for custom sizes.
NOTE: This kit DOES NOT require modification of the stock harness for the trunk light.
Kit Includes:
-One 15" Automotive Grade Waterproof SMD strips. This wide lighting source prevents bulky objects from blocking the entire light.
-Self-adhesive tape for easy installation.
Available in White, Blue, Green, Red, Amber, and RGB. Please note that the RGB model has one positive wire and 3 grounds.
Red
Blue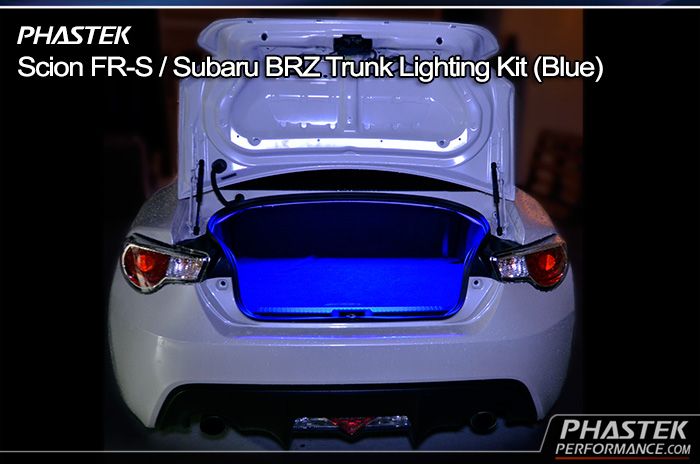 White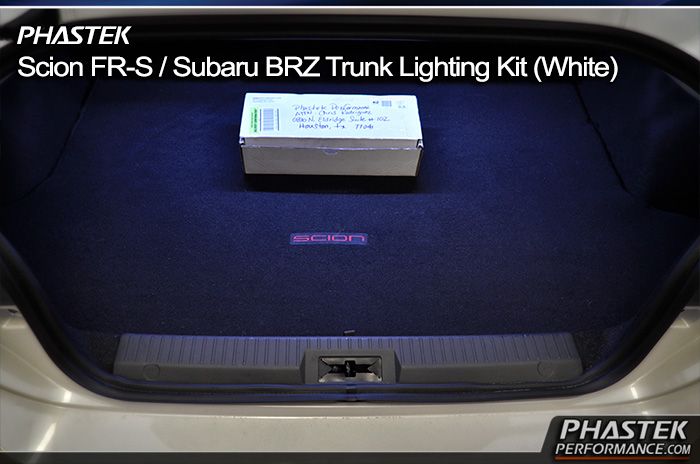 LEDs
$19.95
---------------------
Link to purchase:
http://www.phasteksport.com/2013-Sci...runk-light.htm
---------------------