2013 Scion FR-S / Subaru BRZ Rear Fog Light / 4th Brake Light Kit by Phastek
This is a much desired modification for the US versions of the 86. The extra fog/brake light is a functional and aesthetic enhancement.
It functions as a brake light always and when your parking lights/headlights are on it serves as a rear fog light/brake light.
Kit Includes:
- Bulb Socket (pre wired with connections to tap into the factory lights)
- Sylvania Silverstar Bulb
- Zip Ties
- Instructions
This kit takes the guess work out of performing this modification!
NOTE: This kit DOES require drilling to mount the socket.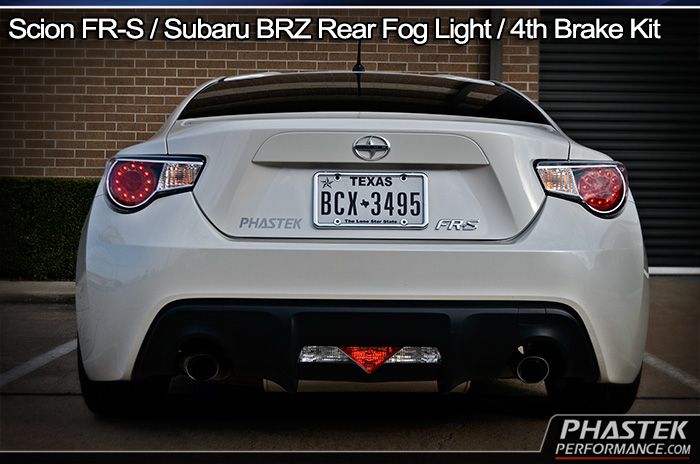 Link to purchase:
Read more:
http://www.phasteksport.com/2013-Sci...z-rear-fog.htm
$69.95
--------------------------
I know there are people who don't have the time to do a lot of modifications so we put a kit together that will eliminate some of the work.
This does come with detailed instructions, and we're always around if you need some assistance.
If there is interest, we'll include a video tutorial and might consider doing a program where we can sell a pre drilled light (w/ core charge).