There are several options out there for lightweight batteries. I didn't really like any of them. Most seemed overpriced, underpowered and/or overweight for what they offered. During the course of my research, I came across the Shorai lithium-iron battery... It's very light, cheaper than lithium-ion and packs quite a bit of power. Like a freaking unicorn of lightweight batteries. I have no idea why everyone isn't running these.
So I pulled the trigger...
Ordered a Shorai LFX36A3-BS12 Powersports Battery (A better battery with the correct orientation would be the LFX36L3-BS12) ~$270
Also ordered...
I found out I needed these to finish the install...
1/4" Nylon washers from Lowes, see picture ($1)
The specs on the battery are amazing...
And the battery weighs exactly 5.2 pounds. More capacity than stock and 24 less pounds!
Installation was a bit tricky but once I eyeballed it enough I figured it out.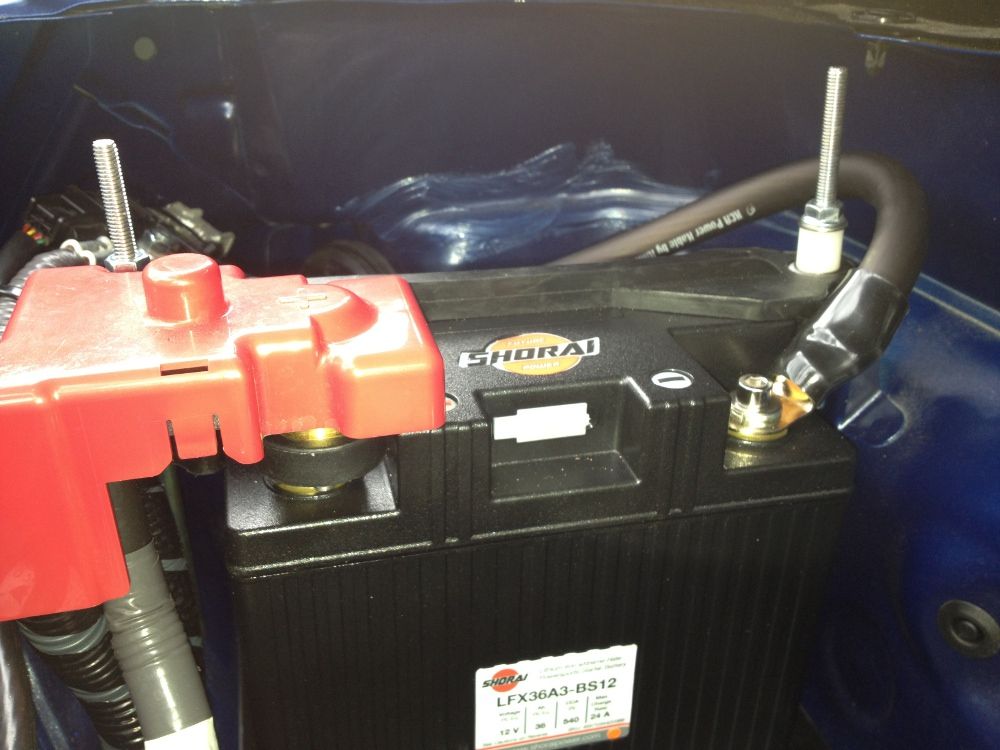 There was no way to make it fit with the stock mounting hardware and using just the stock battery hookups. I decided to make about a foot long extension for the negative terminal. I crimped the huge connectors with a set of lockjaw pliers then made a double crimp compression using a chisel and hammer. Those connectors aren't going anywhere!
I also needed to buy some 1/4in nylon washers (I sandwiched them between stainless fender washers) for the stock battery ties because the new battery is so short I ran out of threads. Using that hardware with the braille rubber tie, everything went in perfect.
I installed some thick rubber weatherstripping along the base of the battery to offer a little extra security. I can rock the car with the battery though so I don't think it's going anywhere. I zip tied the OEM negative hardware where you see it along one of the preexisting wiring harnesses.
Retained all the stock hardware for the winter months when the big battery might have to go in.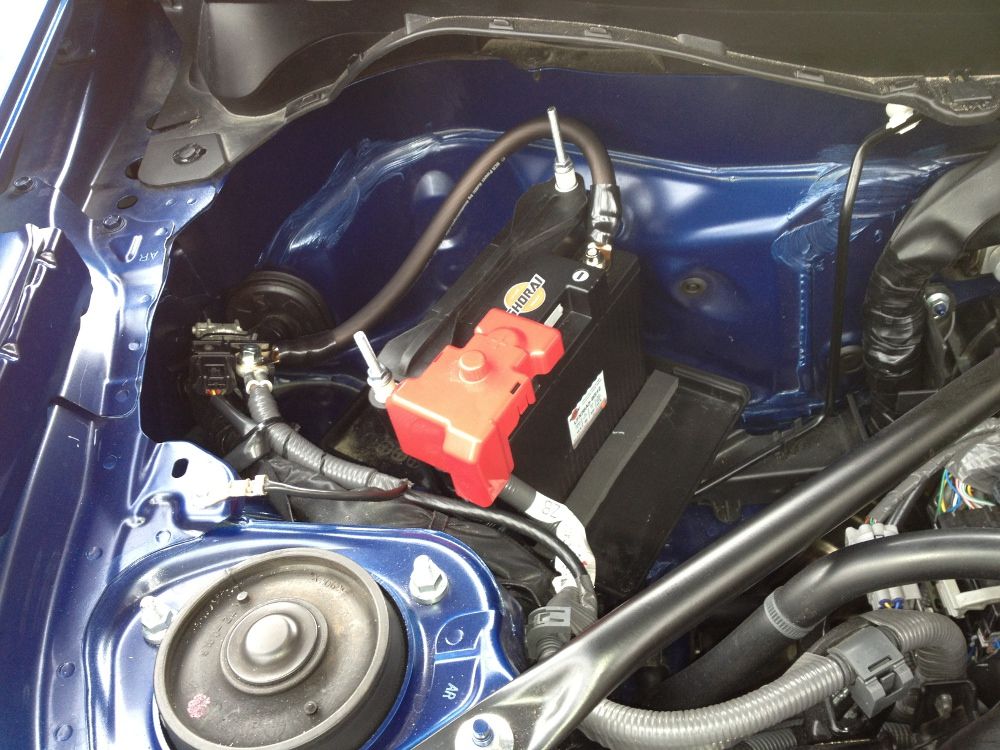 I'll update this thread when/if the battery gives me a hard time. I've started the car just fine all day today. Fires right up like stock. There are some s2k guys that have been running this battery for 2 years with no troubles. If anyone has any questions, let me know!
This battery is also used on the awesome TRD griffon car too.