Just checked my pulley/pipe clearance. No issues.
When I installed, I lifted the pipe before tightening the couplers/bracket for this exact reason
It looks like less from the picture, but there is a good 8-9mm of clearance between pulley/pipe
No rubbing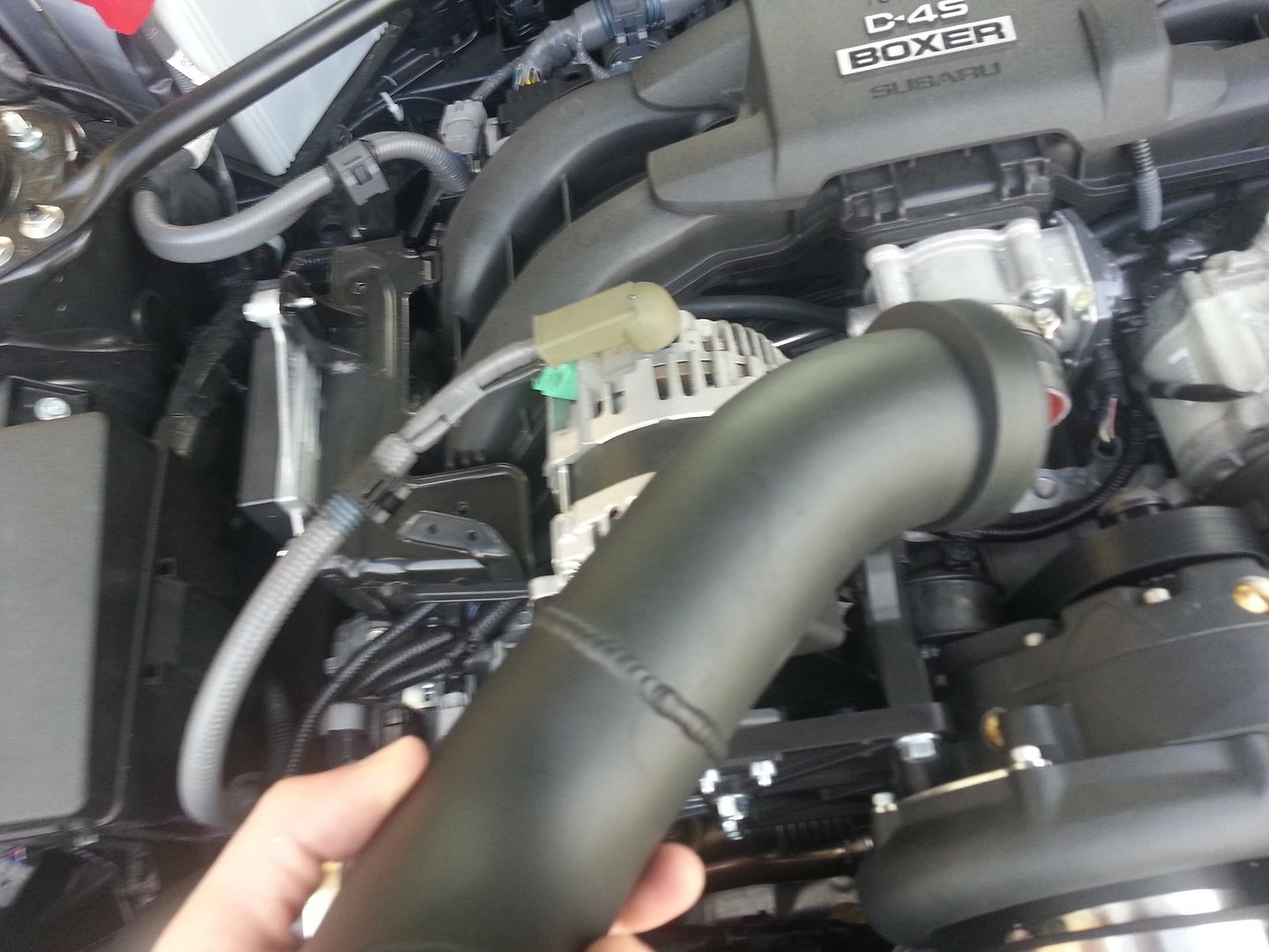 Also, all owners should check their pipe for rubbing... it took less than 2 minutes with a flat blade screwdriver and a 10mm wrench to pull the pipe and check.
The pipe DOES contact the hood insulation, but it doesn't really put pressure on the hood/pipe and only touches when fully closed.
I am changing the pulley for a dayco/Duralast pulley. I wonder what the mfr. of the pulley that comes with our system is....
__________________
2013 FRS
Vortech V3 3.125" pulley
Revworks UEL - PLM Overpipe - MOTIV catted frontpipe - Invidia Q300
Raceseng CasCam, Eibach Sportlines, 25mm/19mm front/rear sway, Whiteline endlinks
2005 Saabaru - Blouch TD05-16GXT @ 20psi